10 Kitchen Storage Ideas that Pack a Punch
Small ways to make a big impact.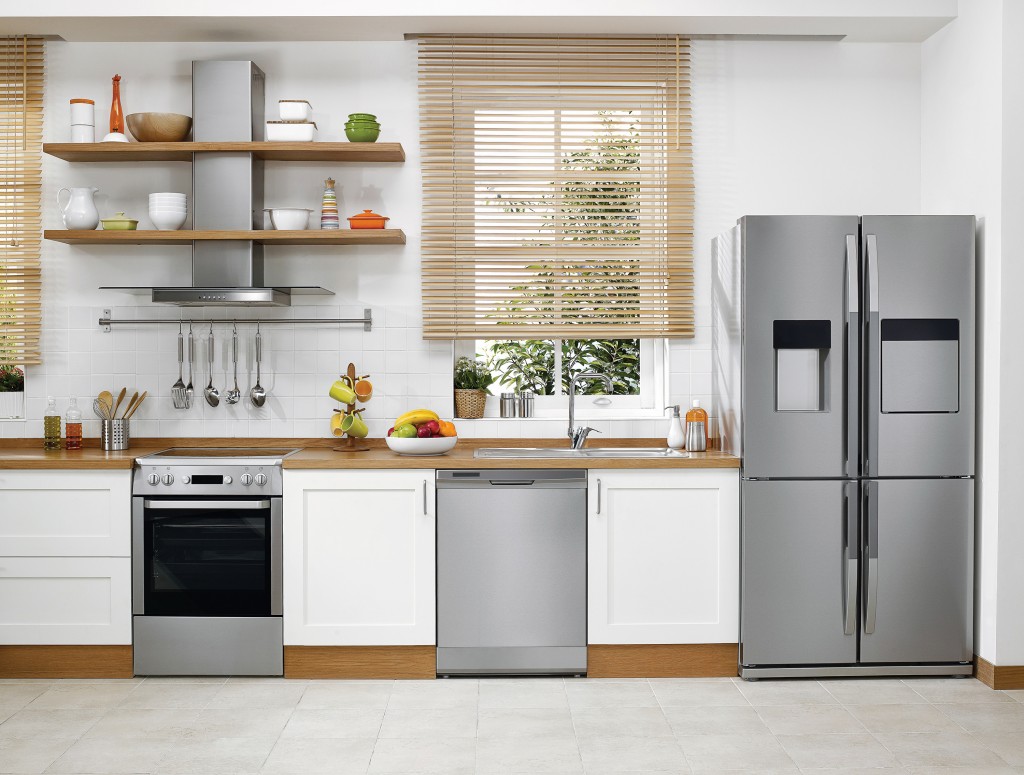 Anyone who lives in a small space knows that their room to cook is limited. Every inch of space has to work twice as hard, and finding creative solutions is a must. Thankfully there are many ways to tidy up and organize your space to make your kitchen feel twice as big.
On Display
Not everything needs to be put away. You can add appliances that go with the overall look of your kitchen and create extra storage for a touch of personality. For example, hang your pots and pans and feel free to leave a pan or two on your stovetop.
Use your wall space and add extra shelves in your kitchen for dinnerware and other mealtime favorites. Open shelving will help alleviate a cramped space and provide an opportunity to showcase your kitchenware. You can also use the tops of your cabinets for things like serving platters and extra pantry supplies that you don't often use.
Additionally, consider storing knives on the wall. That way, you'll have easy access to some of your most used utensils — and less cluttered drawers.
Think about using unexpected spaces around your kitchen, like your windowsills for things like plants and cookbooks. If you have a kitchen island or bar cart, line the bottoms with baskets for easy storage and style. If you're still short on space, it might be a good idea to use rooms other than your kitchen to help keep things organized. Move barware and other entertaining pieces to the living room.

Tucked Away
Start with your drawers. Organize them by using wooden caddies and put together your spoons and forks so that you can fit as much as possible. Then, move on to your pantry and make the most out of your space by throwing out what you won't use and what's already expired to make room for all your regular food items.
Plus, you can maximize and modify your cabinets, creating a customizable pantry space — a kind of all-in-one solution. Add pullout drawers and spice racks or even a filing organizer for all your serving platters.
Another tip: Use clear containers for baking goods, like sugar and flour. That way, you can see when you're running low and need to add them to your shopping list. Also, consider using chalkboard stickers or dry erase markers to label the containers to make them easier to identify.
If you're still short on space and don't think you have room for a small table, get a fold-down one. You can store it on a wall, in front of a window or hanging off of a counter. By doing this, you can use it when you need it and fold it away when you don't, conserving space all around.