10 Tips for Packing and Moving
Stay organized and minimize stress.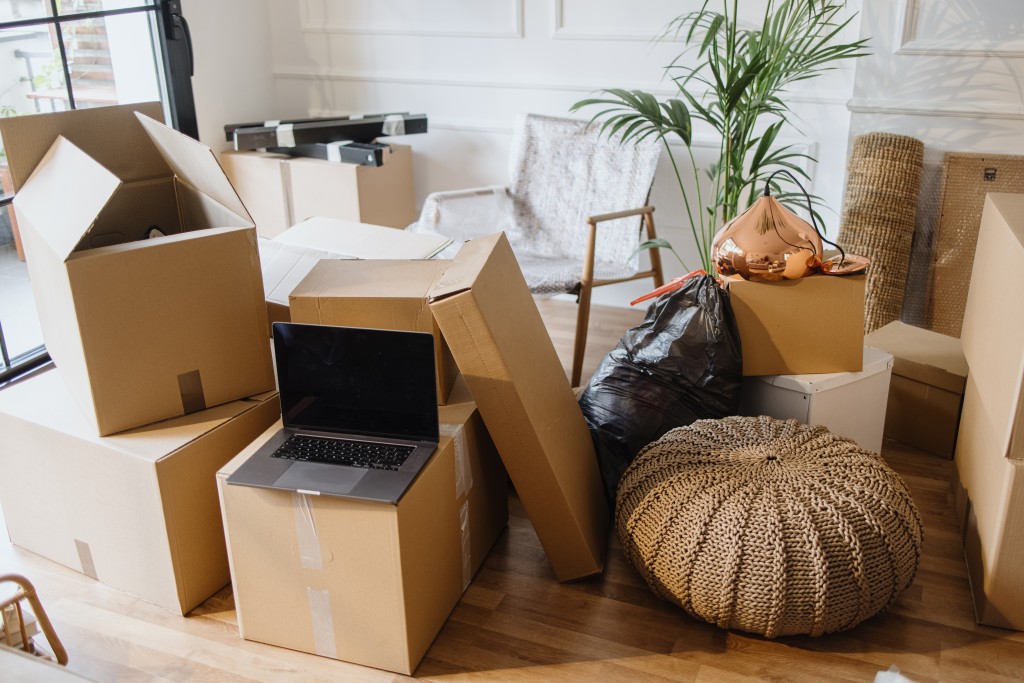 Moving into a new apartment, house or in with your in-laws can be a headache. But it doesn't have to be. If you prepare well in advance and have all your ducks in a row, your upcoming move just might be the smoothest yet.
When planning, it's good to follow a checklist, which can help ensure everything's in order before, during and after the move. Another good tip: Do your best to have a good attitude about all the changes coming your way.
Check out these six pieces of advice.
1. Clean out your clutter
Packing all your possessions into boxes, bags and more can be overwhelming. Before getting to the packing stage, purge all of your unused or unnecessary items. Do that and you'll have less to pack, less to move and less to unpack — and you'll be able to start living in your new space with a clean slate.
2. Organize a moving folder
Put details about your new address, rental or purchase papers, moving or lease contracts and more into one folder. Consider keeping hard copies in addition to digital, especially during the move. That way if any questions come up, you'll have the answers on hand.
3. Do as much as you can as far in advance as possible
You're bound to know about your move at least a month in advance. Whenever that notice does come, it's time to get to work packing offseason items and the items you won't miss. Consider doing one room at a time and a little at a time. That way, when it's finally time to move, a lot of your things will be ready to go.
4. Book early
If you're hiring moving services or any contractors or cleaners to come and touch up your space before you move, book them early. Waiting too long can lead to higher prices or not being able to book at all before your scheduled move.
5. Schedule utilities for your new place
Especially when it comes to Wi-Fi and cable, contact your providers to schedule service at your new home that lines up with your move-in date. Keep records of your requests in your moving folder. At the same time, remember to request service stops for your move-out date at your current home.
6. Keep the essentials with you
For the night before you move, pack away a change of clothes, toothbrush and other essential items like medications and paperwork, into a suitcase or bag that you'll keep with you. In the worst-case scenario, you'll at least have some necessities on hand.
If you're looking for packing tips, check these out.
1. Put heavier items on the bottoms of boxes, lighter items on top
This seems obvious, but it isn't always. And if you're loading the moving truck yourself, be sure to pack your heaviest boxes first, toward the front of the truck.
2. Don't leave empty spaces in the boxes
Fill in those gaps with clothing or towels. Get the most bang for your buck!
3. Pack items from the same room into the same box
Meaning, avoid mixing items from different rooms in the same box. This will make packing quicker and unpacking a lot easier.
4. Label each box
Write what room each box is destined for along with a description of its contents. This will help you and your movers know where every box belongs in your new place. Numbering each box and keeping an inventory list are additional things you can do to streamline the process.