3 Tile Styles You'll Want as a Backsplash
Infuse personality into your kitchen or bathroom.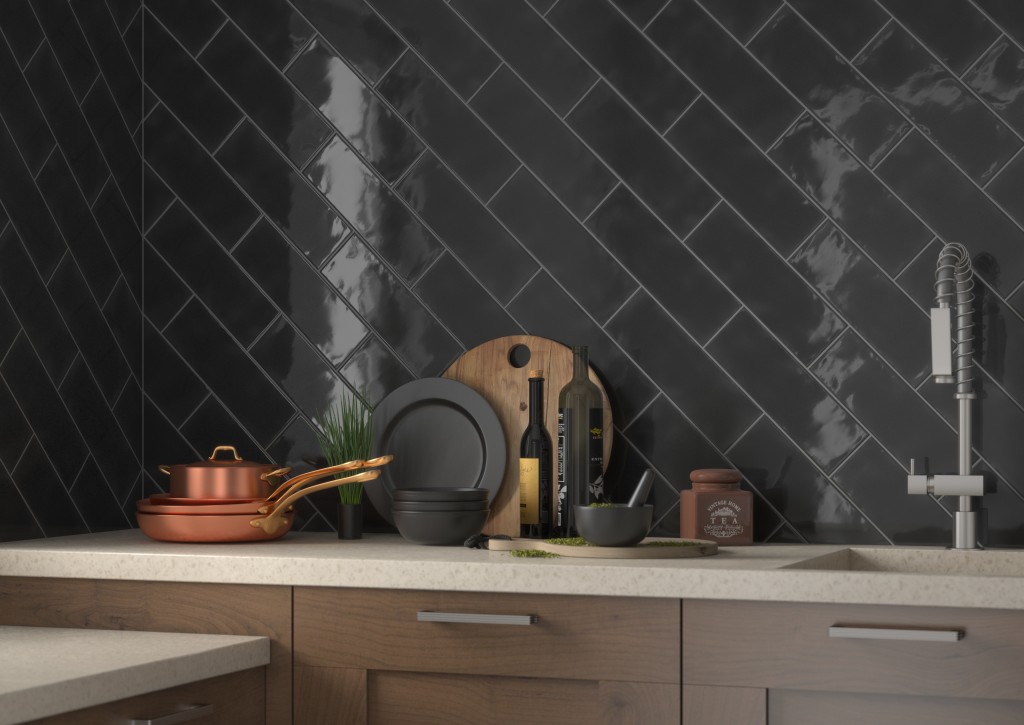 If your kitchen or bathroom needs a refresh, using tile as a backsplash is a great idea. Have some fun by selecting the pattern and material then deciding how you want to lay it all out. For a more traditional look, consider staggered brickwork or for something more midcentury modern, try stacking vertically. Tile comes in an array of shapes, sizes and colors — allowing for an unlimited number of patterns.
Here are some ideas to help get you started.
Stacked
Setting your tiles directly on top of or beside one another will give you a simple, modern look. This style fits in especially well with midcentury design. MSI Surfaces offers a Citi Stax Greige pattern which you can lay out on top of each other or side by side.
Offset
Although traditional brick patterns are found in historic architecture, this type of arrangement can offer a very clean and chic feel to a space. If you'd like a splash of black in the bathroom, MSI Surfaces' Urbano Ink might be the right fit.
Specialty
Backsplashes can help create or accentuate a focal point of the room. If you want your tile to be high contrast, specialty designs, like Lunada Bay Tile's Tommy Bahama Collection, are a good place to play.
When planning your backsplash upgrade, don't forget to consider the following:
Grout Color
Grout will play a huge role in the final look of your space. If you choose a color that's complementary, the grout will blend in and let the tile speak for itself. However, if you want an extra element of personality, you can choose a contrasting grout color.
Scale of Tile
Do what you can to work with the space you have. Consider the full range of tile sizes available for your house. Large tile can make a big impact but is typically used in rooms with lots of square footage. Putting larger tile in a small bathroom might make the space appear even more compact. But in a bigger space, large tile can serve as an anchor, grounding a room that might otherwise feel too expansive.
Unique Options
If you want to add depth and history to a space, consider vintage and antique tiles. Specialty options like hand-painted and hand-cut tiles, can add a distinct, storied feel. Lunada Bay Tile's Shinju Mirai Collection features handcrafted tiles that bring a minimalistic beauty to the home.