4 Common Solar Myths Debunked
Don't hesitate to energize your home.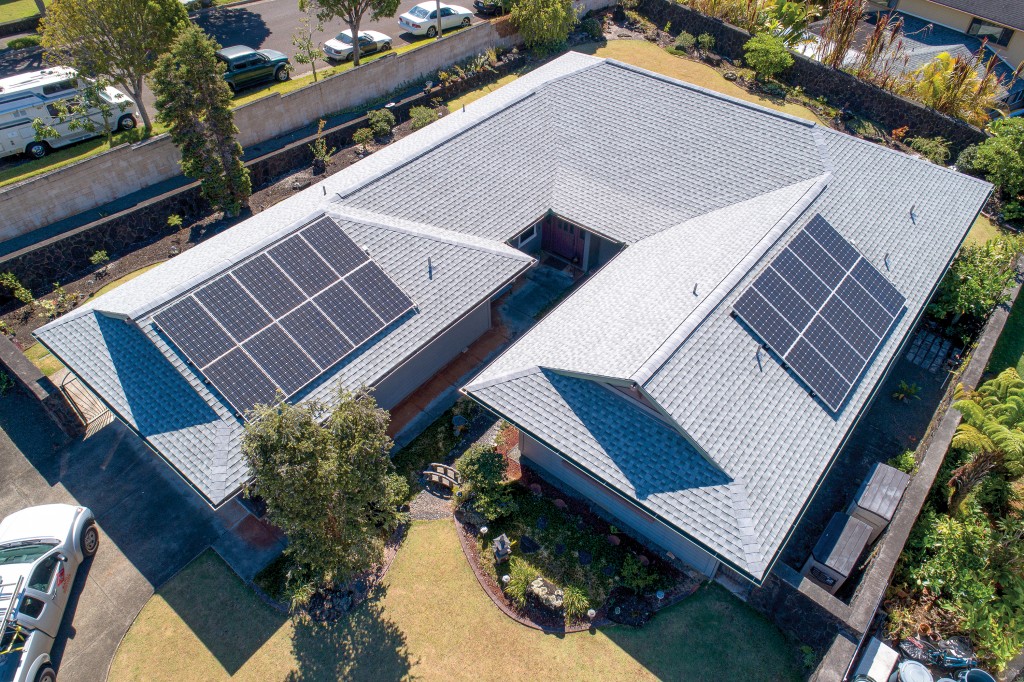 While there are many advantages to getting solar, some homeowners are still skeptical about making the switch. The hesitancy over solar usually stems from misconceptions, like it's too costly or complicated. Kapili Solar Roofing is here to dispel four common myths to help you understand the value of solar.
Myth No. 1: It's too expensive.
"Many people are afraid of solar because of the upfront costs," says Brennan Leong of Kapili Solar Roofing. "When factoring the rebates and incentives, and the savings in energy costs, the return on investment can be pretty favorable."
Leong says that these rebates and incentives help subsidize the cost of the photovoltaic system and improve the payback period. "There are also many great solar loan products that you can take advantage of, he adds, "which give you the flexibility to apply your tax incentives toward the loan to help improve cash flows."
Myth No. 2: There are no short-term benefits.
"Without solar, you are destined to pay for your utility bill monthly and the cost for energy typically trends upward over time," shares Leong. "With a solar loan, your bill stays the same and you realize the financial benefits immediately. When the loan is paid off, the financial benefits accelerate even more."
Myth No. 3: Solar is too confusing to understand.
Oftentimes, homeowners are not educated enough about solar or are intimidated by the information out there. It's important to meet with a professional, who can explain the basics of how solar works.
Myth No. 4: The panels aren't efficient enough.
"By going solar, you also protect yourself from energy cost inflation and improve your cash flows," explains Leong. Leong adds that getting a properly designed system is important. "Proper placement, shading considerations and sizing are some of the factors to consider to ensure maximum output and cost efficiency," he says.
There are numerous benefits to having solar, the most obvious tied to the environment. "It's your contribution to our future, and this is something you can't put a dollar amount on. I believe nearly every home in the future will have solar, and it will make a huge positive impact for us all long-term," says Leong.
To speak to an expert or learn more about solar, visit Kapili Solar Roofing's website.