4 Ideas to Create a Pool You'll Love and Use  
Pacific Pool & Spa offers tips for building your dream pool.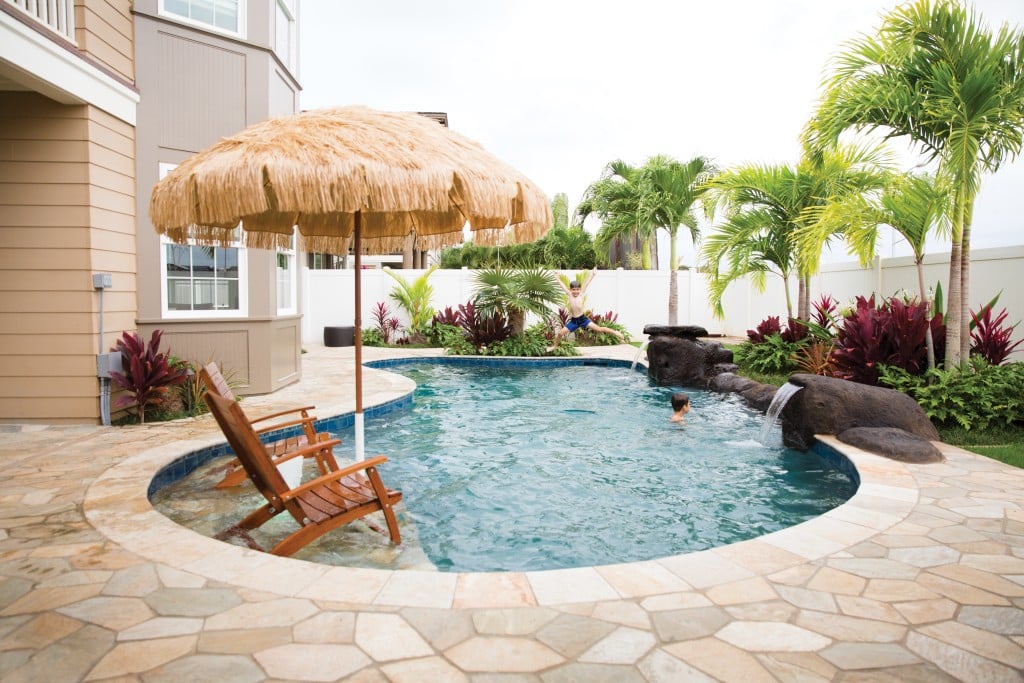 Creating the perfect pool all comes down to the homeowners' preferences. Do they want a big pool, a small one or something in between? Will it be above ground or below ground, and what about special features?
Once the homeowners are ready to build their pool, it is imperative to enlist an expert such as Clifton Crawford and his team at Pacific Pool & Spa.
Thoughtfully Designed
"I like to create ambiance in a backyard and to make sure the pool gets used as much as possible," says Crawford. His first step in the creation process is to have a conversation with the homeowners about the desired size of the pool and their budget.
"I build the pool to fit the yard, the architectural dimension, design, as well as the budget," he adds. After the initial conversation, Crawford shows his customers pictures of everything from free-form pools to pools with spas, and offers a variety of ideas. "All pools are the perfect pool for the customer that you build it for."
Although most pools are similar in that they have pump filters, tile and plaster, each has unique qualities because "they have to meet the backyard's theme, design or architectural layout," says Crawford. "I like to interact with the architect because if he has a theme and a theory for the house, such as linear straight and clean lines, the pool will look best to match the house."
Flows from Inside to Out
Another important consideration is having the flow of the house go from inside to outside. "I need the pool to be the focal point of the home, in my opinion," he explains. "Because more than 50% of the time, it's the kids that use the pool and if us adults can't be looking out over the pool, kids will be kids and can fall. We want a safety factor and to be able to see them."
Listen Carefully
Crawford advises incorporating water sounds into your pool to add to the overall atmosphere. "If you can hear it, you're more likely to use it," he says. He suggests adding a waterfall, a fountain or anything that attracts the ears first.
Light it Up
In addition to having audible water in transit, lights are important to have in your pool. "There's always an underwater light in the swimming pool," says Crawford. "They come in all kinds of colors these days, too." If you want a Bali ledge in your pool, he recommends placing a bubbler with a light.
"If we can create the ambiance and design that fits into the homeowners' budget, then we've created the perfect pool for that customer."