4 Ways to Cultivate Craftcore in Your Home
Add some DIY fun to your interior design.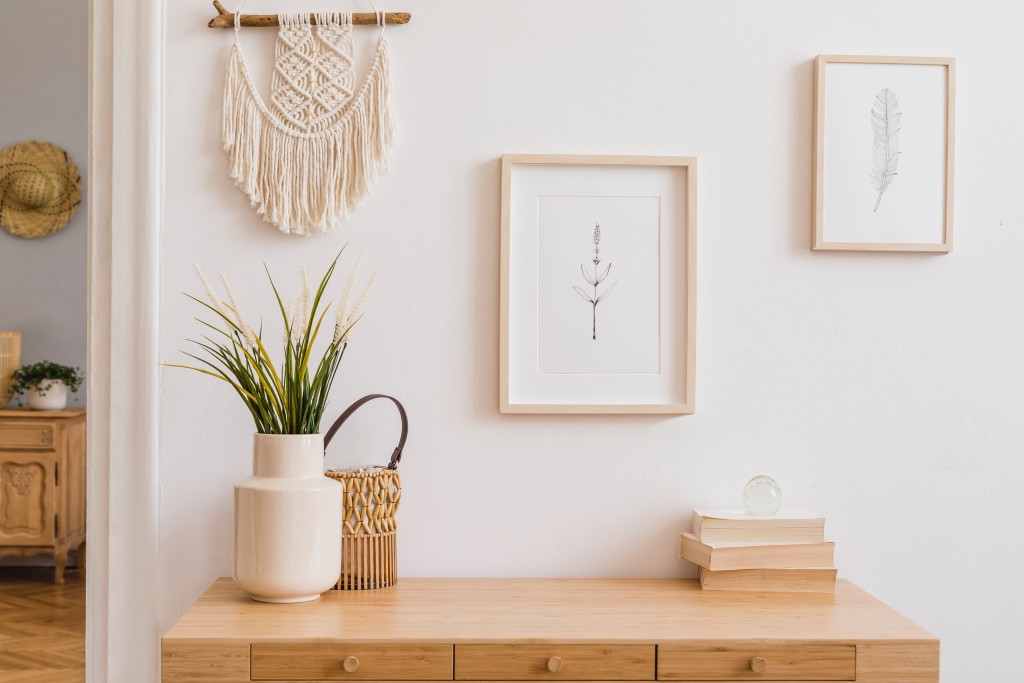 Craftcore pays homage to yesteryear, and millennials and Gen Zers are down with that in a big way. The fashion aesthetic, which has gained popularity in the last two years, especially among younger adults, is all about DIY and upcycling old items to create not just new, but statement-making pieces.
The trend incorporates crochet, macrame, patchwork, quilting, beading and more. There are also ways to include craftcore in your home's interior design. Here are four ideas:
Creative Crochet
Think of handmade wicker baskets, bobble cushions, plant hangers, mandalas and bottle covers. If you have a basic understanding of how to crochet, you'll have no problem following step-by-step patterns. Your crocheted accessories will add comfort, coziness and warmth to your home.
Pretty Patchwork
Patchwork is inexpensive and allows you to create bright and colorful rooms on a small budget. You can add patchwork to fabrics, bedding, table linens, curtains and more. For an attention-grabbing patchwork pattern, a monochromatic wall in neutral colors is the perfect backdrop.
The rest of your furniture should embrace the minimalist approach, preferably in neutral colors.
Modern Macrame
Macrame is the art of knotting fabric to create a design. Macrame has a charming vintage appeal and can add a touch of cozy to a home. It can be woven into plant hangers, wall art or light-diffusing coverings. You can even get really creative and make a macrame hammock to hang in a corner of your home for a laid-back reading nook.
Brave Beading
Decorative beads add color and style to any piece in your home. You can start with your coffee table and decorate it with some wood and stone tray tables to help break things up and stay organized. Pair these items with books, potted plants and coasters, then finish it off with a few strands of decorative beads.
Mixing plants and beads can create an impactful home centerpiece. Consider natural bone, gemstone and wood textures mixed with floral and succulent arrangements. Another stylish way to add beads to your home: Place them over the base of your lamps and lanterns to add a more finished look to a simple decorative display.