5 Coffee Table Books That'll Make the Best Gifts this Season
Interesting reads that double as décor.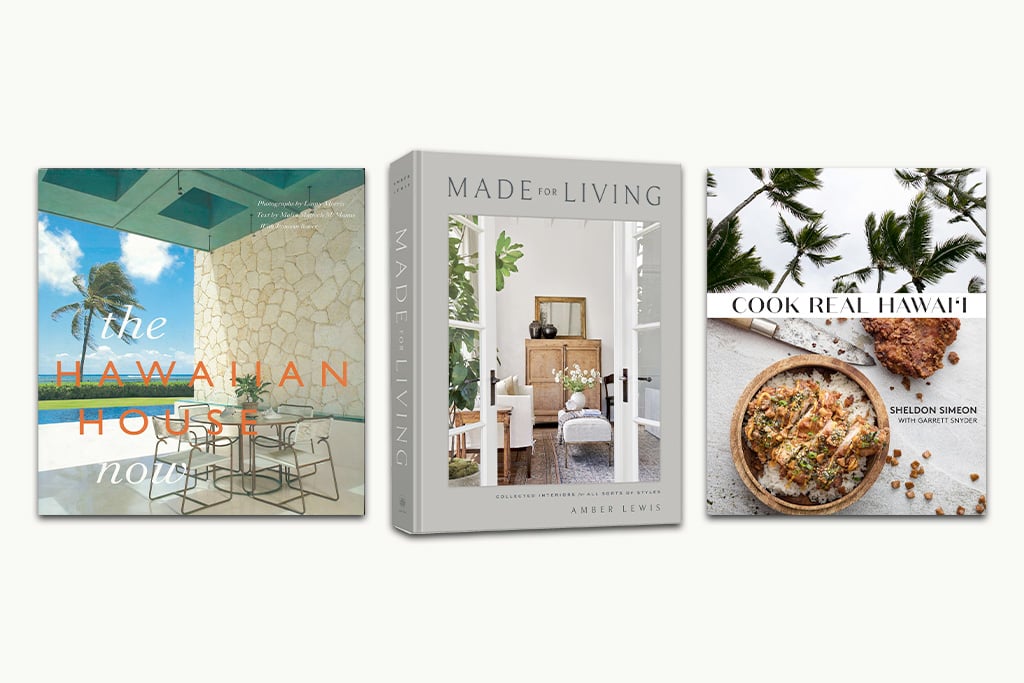 Flipping through the pages of coffee table books is the perfect way to be entertained in your living room. They also make for great gifts. From images of Hawaii's beautiful beaches to timeless interior design ideas to cookbooks featuring local cuisine — there seems to be a title that covers every subject.
Brighten up the home of your family and friends with any one — or all — of these five coffee table books that are not only nice to look at but also provide insightful information.
"Made for Living" by Amber Lewis and Cat Chen, $40
Learn about layering your home's décor from interior designer Amber Lewis of Amber Interiors. Lewis shares advice on how to train your eye toward design, mixing elements to style your home. These tips will help you craft a home to be "made for living" in, while keeping a cool and eclectic vibe.
In "The Hawaiian House Now," readers are taken on a journey inside 21 specially photographed homes throughout the islands of Hawaii — from dramatic oceanfront properties and country houses to expansive residences and traditional Hawaiian abodes.
"Shorebreak" by Clark Little, $75
Acclaimed surf photographer Clark Little's album of shorebreak images highlights alluring surfer culture. Look through this book filled with photographs of waves taken across the globe and you'll practically feel the ocean spray on your face.
This book guides you through Hawaii's interior design style, which is deeply influenced by the unique climate, lush natural environment and diverse cultures found here. Mary Philpotts McGrath and Kaui Philpotts have created a stunning page-turner that will help you create an island-inspired home.
Two-time "Top Chef" finalist Sheldon Simeon shares the story of Hawaii cooking through 100 recipes that celebrate the cross-cultural exchange found here in the islands. Simeon dedicated himself to the local Hawaii food that feeds his ohana and brings it all together in this cookbook.
Looking to declutter your home? Check out these five favorite reads.