5 Products That'll Help You Create a Healthier, Cleaner Home
Stay fresh with these upgrades.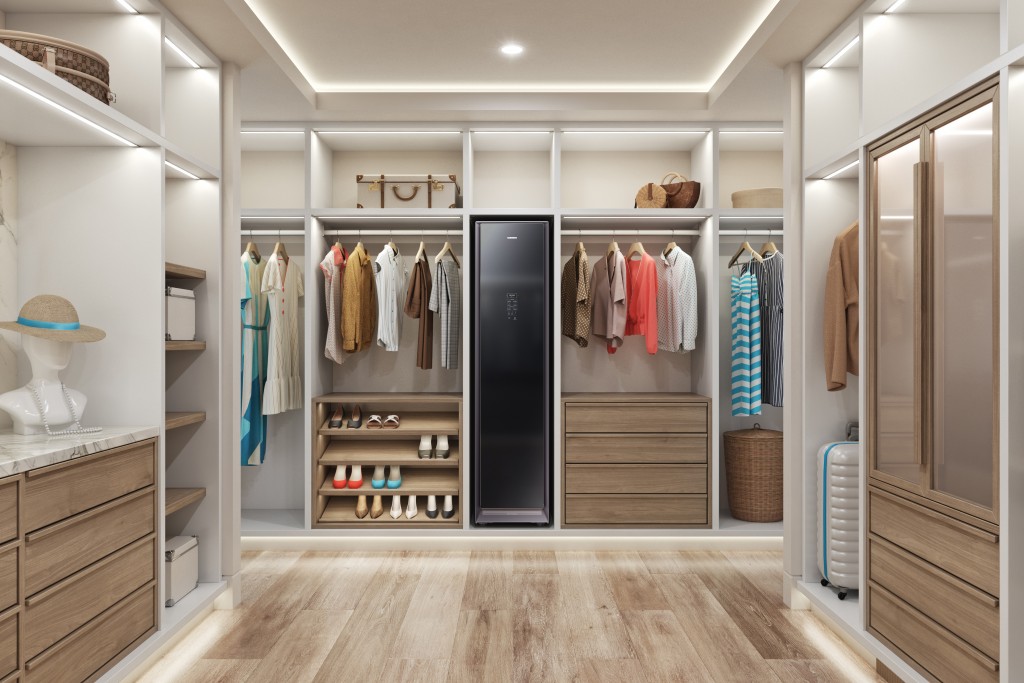 With all the time we spend at home, it's important to take care of the well-being of not only ourselves but also of the spaces we live in. Everything we touch, use and are surrounded by matters and impacts our overall health and happiness. Seek out products that will help you get to a place of comfort and cleanliness. Start with these five from Ferguson Bath, Kitchen & Lighting Gallery.
1. Ready to Go in a Flash
Steam your clothing before you put them on with the Samsung AirDresser with Steam Refresh and Sanitize Cycle. Three "air hangers" release air and a high-temperature steam to sanitize clothing, relax wrinkles and remove dust and 99% of odors. It's controlled via app.
2. A Toilet Flush with Features
The Duravit SensoWash® Starck F Plus Shower-Toilet Bidet Combination is more hygienic and comfortable than a standard toilet. Plus, it's eco-friendly. Additional features include a warm air dryer, seat heating, odor extraction, automatic open and close function, an energy-saving mode and rimless flushing technology.
3. The Comfort and Convenience of a Touchless Faucet
For an even safer, more sanitary bathroom experience, get the Grohe Bau Cosmopolitan E Touchless Electronic Bath Faucet with Infrared Sensor. It has a sleek modern design and includes infrared sensors that detect hand movements to turn the faucet on and off.
4. There's Room for More in this Dishwasher
The KitchenAid 44 dBA Dishwasher in PrintShield™ Finish with FreeFlex™ Third Rack and Adjustable Middle Rack will have every dish spotless. The ProWash™ cycle detects soil levels and adjusts its wash time and water temperature accordingly. With three racks, it has more than enough room to fit all your glasses, mugs, silverware, pots and plates. The advanced clean water wash system circulates clean water to dishes in all three racks.
5. Steamy Relaxation Awaits in the Bath
Mr. Steam Linear Steamhead with Aromatherapy Tray mounts flush to your wall and allows silent steam to bring a new level of performance to your steam shower. Infuse essential oils to the waterfall of steam, which will softly flow out and upward, to create a relaxing spalike room.