5 Tips to Make Your Guest Room Feel More Homey
Helpful hints to host out-of-town guests.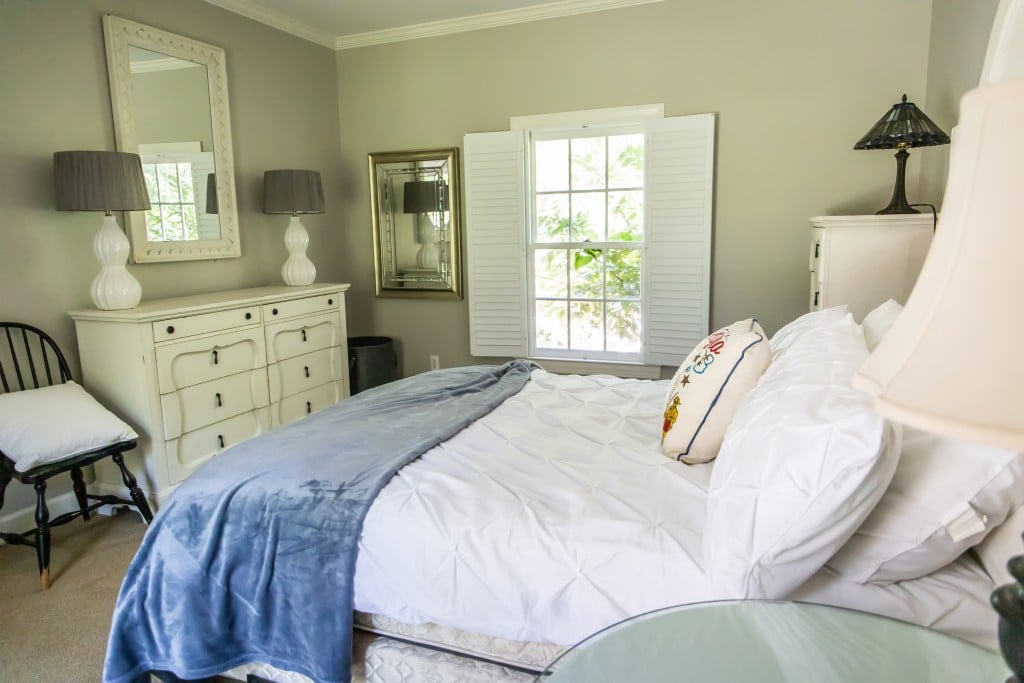 Traveling to Hawaii can be expensive, especially in the summertime as more visitors flock to the Islands. Why not share the aloha spirit by hosting your friends and family members from out of town instead of having them stay in a hotel? Consider these five tips to help prepare your guest bedroom to offer a five-star experience. 
1. Offer a Comfy Bed
Make sure your guest bed — or air mattress — is in good shape. Wash the sheets or purchase new linens before your guests arrive. To add more coziness to the room, bring in a featherbed mattress topper, fluffed pillows, a comforter and extra blankets. Always have an extra set of bed and bath linens available for your guests to use. Plus, adorn the room with plants, pleasant scents and art prints from local shops to up the appeal.  
2. Make Some Room
Clear a space in the bedroom for a luggage rack or provide a small table or bench to set down your guests' suitcases. If your guest room has a dresser or closet, make sure to clean each out in order to provide them with ample space in case they choose to unpack during their visit. Provide some hangers and add a simple hook on the wall or behind a closet door for a robe, coat or purse. Simply Organized in Kahala Mall offers an array of closet organization supplies and options for you to purchase. 
3. Let there be Light
If the room lacks in natural lighting, provide a bedside lamp to make it easier to get in and out of bed in the middle of the night. It's always helpful to have a light control near the bed so your guests won't have to stumble around in the dark just to turn a light on. Additionally, a small night light is helpful, and a lighted magnifying makeup mirror is a real luxury. 
4. Freedom is Key
Allow your guests to feel at home during their visit and not obligated to have the same plans as you throughout their trip. Put together sets of keys to your home (and car if your guests will be using it). If your home has a security system, provide your guests with instructions. What's more, if you live in a condo or townhouse, let your guests know of any homeowner's association guidelines that could pertain to them such as swimming pool operation times, walking paths to use, parking regulations and more. 
5. Host with the Most
Offer your guests some area maps, brochures, directions and ideas for things to do throughout their stay. If it's their first time visiting Hawaii, provide them with a list of your favorite beaches, hikes, attractions and places to eat. Go the extra mile and leave some local treats, books and magazines for your guests in their room. Finally, don't forget to write down your Wi-Fi password and leave it on the nightstand.