5 Ways to Organize Your Kid's Room
Make cleaning a fun ritual.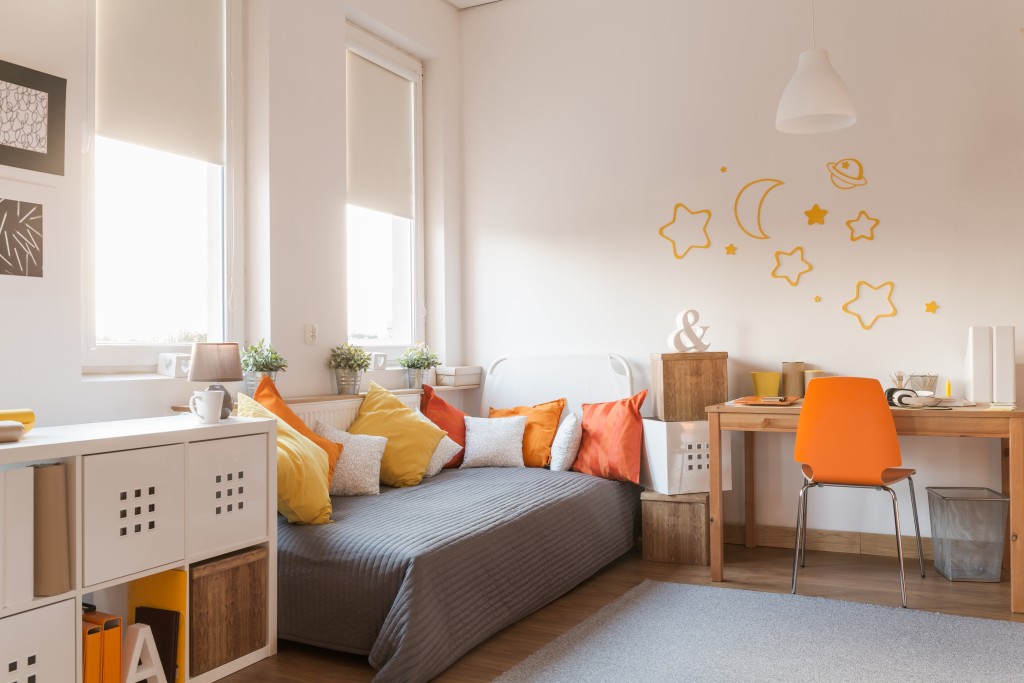 Going through and organizing your kid's bedroom can become a huge project. These five steps will help you — and your child — tidy up in a fun and lasting way. 
1. Throw Away the Trash
Before you can start organizing, you must remove all the trash. Discard your kid's broken toys, outgrown clothes and old school projects that they don't want to hold onto. Do this with your child and make it into an activity so that it can become part of their routine and not seem like such a chore. Set up a reward system to recognize all the hard work your child is doing, like collecting and taking out the trash from their room once a week. 
2. Sort Through it All
Create three piles to sort what to keep, donate and store. It is far too easy for children to accumulate more clothes and toys than they need. Encourage them to sort through their stuff with you. This will teach them how to manage a clean room and understand how to let go of broken or unneeded items. Create a storage system in the room that can be updated as they grow older. 
3. Clean Everything
Start under the bed and pull everything out to be put away or thrown out. Dust, wipe down and clean all the surfaces and mop and vacuum under the bed. This will help you on your journey to a spotless room. Things don't stay clean forever, so make it a habit to go through all your child's belongings before every holiday or birthday. This will not only help them to look forward to getting new things, but also create space to store it all. It will also help them be proactive and take care of their items. 
4. Make it Enjoyable
We could all use some family fun. As you and your child sort through books, papers, clothing and toys, you'll find little things that your child clings to or sparks a special moment in your memory. Together, create a memory box and tell your child that they can keep whatever fits in the box. This is great for the art they've created, photographs taken over the years and little trinkets received from family and friends.  
5. Clear the Surfaces
Resist the urge to store things on top of dressers or desks. The fewer items on top of surfaces, the more clutter-free and organized the room will be. Make it a point to put things away regularly and incorporate kid-friendly storage solutions. If your child is still learning how to read, label the boxes with pictures.