6 Things a Real Estate Agent Can Do for You
Whether you are buying or selling, the experts at List Sotheby's International Realty can help.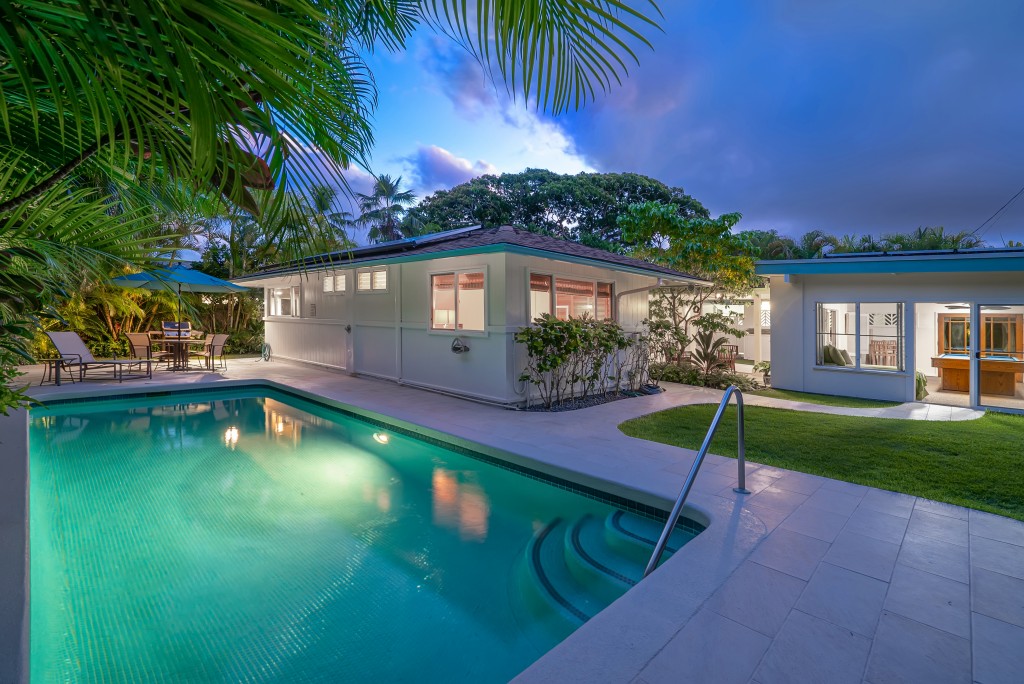 Buying or selling a house in Hawaii is no easy feat, but with the help of a real estate agent, the process can be smoother. From the little moments at the kitchen table deciding on accepting or countering an offer to wondering whether you should trust a buyer that your gut tells you isn't serious — a real estate agent is someone who can tell it to you straight.
What exactly can a real estate agent do for you during the buying and selling process? Here are six things that come from experienced agents at List Sotheby's International Realty.
Market Knowledge
According to Brandon Kim, vice president, broker in charge and Realtor for List Sotheby's International Realty, the biggest advantage real estate agents have is market knowledge and knowing the neighborhoods. Depending on the person, "the Realtor is going to help you get into a neighborhood that has everything you want and meet your needs," says Kim.
"Agents also ensure buyers do not overpay, even in a hypercompetitive market," adds Jennifer Lucien, a Realtor for List Sotheby's International Realty.
Experience
Working with a real estate agent means you have someone with experience on your side. "I can help provide data that helps the client make informed decisions," says Lucien. "The data available to consumers is wonderful and has elevated the industry. However, it's key to understand property differences that affect value, like price adjustments for view and condition."
Professionalism
Each relationship between real estate agent and client starts off with a conversation. "I get to know my clients by asking probing questions and talking story," says Kim. "I find out which neighborhoods they like, whether they have a family or if they plan on living by themselves. Buyers and sellers should want someone who is reliable and has integrity."
Additionally, experienced agents can help clients understand potential issues unique to each property and neighborhood-specific history. "We have an eye for potential — whether it's creative ways to maximize the view plane or create privacy," explains Lucien. "True professional agents earn their fee by creating a situation that benefits their clients' bottom line so that the client can focus on their family, work and other passions."
Industry Connections
Agents like Lucien and Kim offer a connection point to sellers for attorneys, accountants and intermediary exchangers who can navigate often complex financial transactions. For buyers, agents can connect the client to local, reliable and cost-effective vendors to help make their new property their dream home.
Availability
From the very first conversation, agents invest in knowing you and in working to meet your needs. They are there for you throughout the entire process. "You want to work with someone who is hungry, motivated, a go-getter and good listener," says Kim.
Time Saved
Agents work to vet buyers to save you time. Serious buyers have taken the financial steps to qualify for a home loan, which is why many sellers' agents check on the finances of potential buyers before accepting an offer or even scheduling a showing of your home.
Great agents will ask potential buyers or their agents questions such as: Is the buyer pre-qualified or pre-approved for a home loan? What amount and type of loan has your buyer qualified for? Is the offer contingent upon the sale of your buyer's current home? And how much of a down payment or earnest money can your buyer afford?
Asking these kinds of questions pre-qualifies potential buyers and allows your agent to get a solid understanding of the buyer's financial situation to prepare for negotiating the final deal.

Brandon E. Kim, Realtor®, broker in charge, vice president, CRS, HI LICENSE RB-18878,  (808) 383-7603, bkim@listsothebysrealty.com. Find his agent profile page here.
Jennifer Lucien, Realtor®,  HI LICENSE RS-73360, (808) 258-3637,  jenn@jenniferlucien.com. Find her agent profile page here.