6 Tips for Hosting an Outdoor Thanksgiving Dinner
Enjoy the fresh air with a thoughtful spread.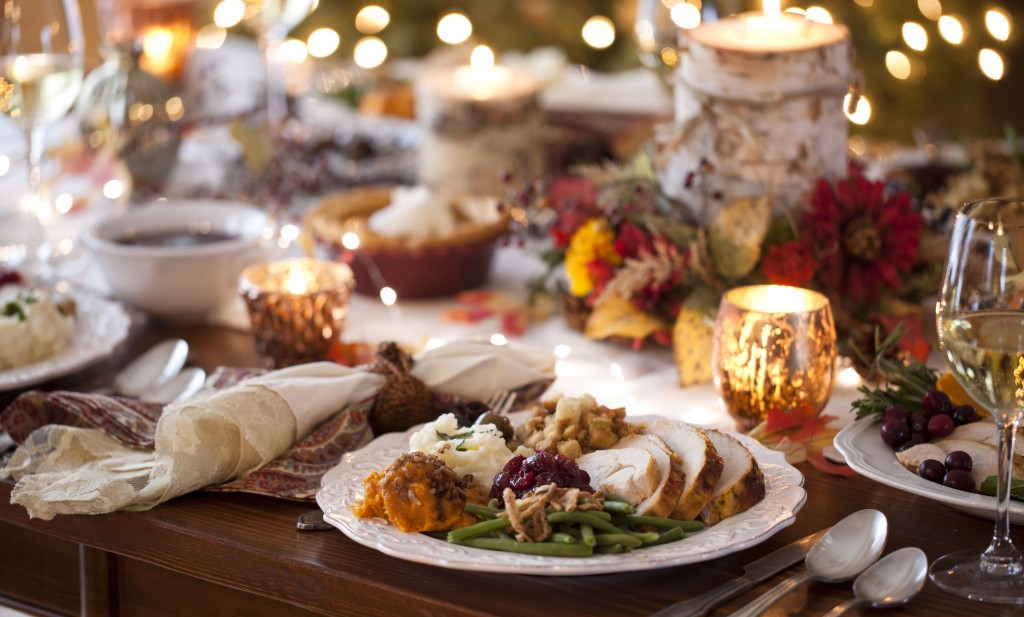 With gatherings slowly making a comeback and cooler evenings ahead, hosting Thanksgiving outdoors is the best way to safely celebrate with loved ones this year.  
Follow these six guidelines to create a simple yet fun feast in the comforts of your backyard. 
Plan Ahead
Before the big day arrives, be sure to have a plan for how, when and what you are cooking. Perhaps you are preparing the entire meal indoors and serving it outdoors, then your meal prep won't change so much. However, if you plan to cook some of your meal outdoors, organize beforehand to avoid stressing out the morning of Thanksgiving. 
Choose a Theme
Hosting an outdoor party comes with some risks, like your party decorations blowing away. Don't let that stop you from choosing a fun party theme. Give your guests a dress code and follow these tips for creating a tropical-themed party. Another idea is to stay classy and decorate the table with a coastal look that's sure to impress. 
Select Easy Side Dishes
It would be difficult to host your friends and family if you are in the house cooking while everyone else is hanging out in your backyard. Select side dishes like corn on the cob or grilled vegetables that can be cooked in your outdoor kitchen or on the grill to ease the transfer of food so you can remain present with your guests.  
Keep it Warm and Covered
Keep your food warm throughout the evening by utilizing serving dishes with lids and investing in insulated dishes for each table. Also, don't forget mesh food covers to keep the flies away. 
Have Activities for the Kids
Set up a craft table or host games to keep kids occupied and engaged. During the planning process, ask a family member to oversee the activities. This will allow you to continue preparing the meal during the gathering. 
Light it Up
Add a touch of style to your Thanksgiving dinner by hanging some string bistro lights or lanterns from nearby trees. This is not only aesthetically pleasing, but it also helps to illuminate your outdoor space.