6 Ways to Create a Tropical-Themed Curb Appeal
Thrive with a colorful, charming home.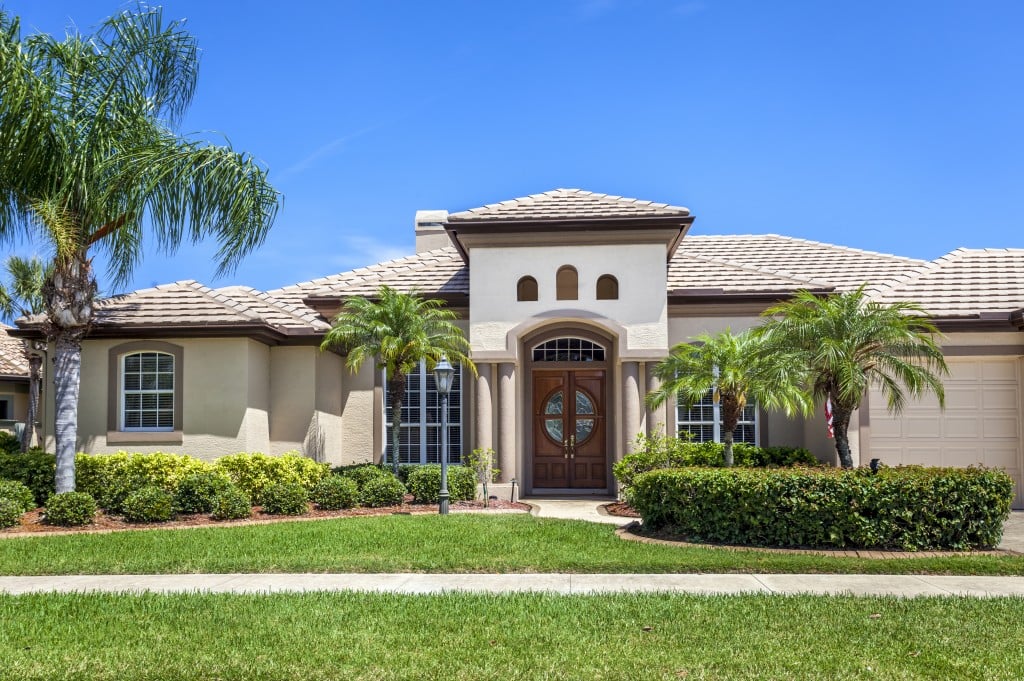 Whether you're getting ready to sell your place or simply want to make some improvements, investing in the curb appeal is a smart decision that'll show that it is attractive and well-cared for.
If you're looking to refresh your home's curb appeal, consider enhancing its look with a more tropical vibe by bringing in coastal plants, dressing up the windows and putting out some comfy, reliable furniture.
Here are some ideas on how to create a tropical-themed curb appeal.
PAVE THE WAY
Create easy access to the front door by designing a footpath or walkway to it. Concrete or puka lava pavers are ideal for a new pathway that'll help guide your guests through your front yard, giving a tour to everyone who visits. For concrete pavers, head to Kiso Store, which also carries ornaments to adorn your outdoor space with.
ILLUMINATE THE PATH
Once you have a new or updated walkway, don't rely on a single lamp or floodlight to light the way. A clear, well-lit path adds warmth and security. Solar-powered spotlights, which can be found at City Mill, are a great option, as well as tiki torches for the evening.
ISLAND-STYLE GREENERY
For an instant island flair gather up some greenery. Select plants that thrive in coastal climates and make for beautiful additions to the walkway or front porch. Steve Dewald of Steve's Gardening Service recommends bridal veil plumerias and Tahitian gardenias. Palm trees provide shade and a tropical atmosphere. Areca palm trees, Macarthur palm trees and Red Sealing Wax palm trees are a few good choices.
HAVE A SEAT
Furniture out on your front porch will allow you and your guests to relax and unwind. Purchase outdoor pieces that can handle the sunshine or rain. Complete the look with a porch swing and accessories, like a welcome mat and door knocker.
BEACHY WINDOWS
Island Shutters creates tropical polymer shutters that are made specifically to withstand Hawaii's weather, from the salty air to the harsh sunlight. Not only are Island Shutters' shutters durable, but they are also stylish.
SOOTHING SOUNDS
Bring in the sounds of water with a waterfall feature or small pond by the walkway. This captivating feature can remain hidden by trees or shrubbery, providing a soft background noise, or can be left in plain sight as a main attraction.