6 Ways to Prepare and Protect Your Home from Flooding
Take this advice before having to pay the price.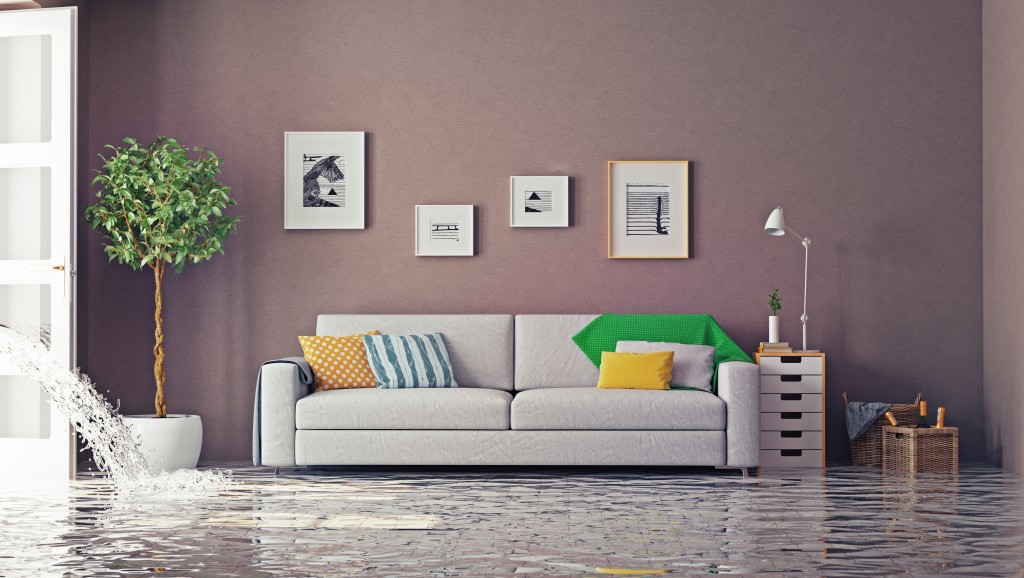 Flood damage is not covered under standard homeowner policies, which can be alarming to any homeowner. Even in Hawaii, flooding can happen anytime, anywhere. According to the Federal Emergency Management Agency, flooding is the most common and most costly natural disaster.
Here are six ways to prepare and protect your home from flooding.
Preparation
Take initiative and discuss flood insurance with your insurance agent and conduct a thorough home inventory. "Using technology can make it easier and will help in the event you need to file a claim," says Mark Okabe, a property claims supervisor for Island Insurance. "You can document your belongings by taking a photo record of each individual item, including important household items and entire rooms, or you can walk through your house videotaping and describing your contents."
He adds that it's important to keep important information such as financial papers, policies and household and medical documents in a safe and dry place. It's also crucial to keep samples of your carpet, wallpaper, furniture upholstery and even window treatments. "The type and quality of material may impact the amount of your claim," he says.
Calculate the Risk
Although there are no fool-proof tips to protect your home from flooding, it is important to know the flood risk in your area. "Statistics indicate homes in high-risk areas have a 26% chance of flooding over the life of a 30-year mortgage and are more than twice as likely to be damaged by flood as by fire," says Okabe. "Even if you do not reside in a flood-prone area, your home can still be in danger of damage from sudden rushing water, mudflow, wave action and water overflow."
Get Insured
Make it a priority to get flood insurance. "Just a few inches of water from a flood can cause tens of thousands of dollars in damage and most homeowners insurance does not cover flood damage," says Okabe. "Flood insurance is an additional coverage provided by the National Flood Insurance Program, a federal program managed by FEMA, which provides coverage for homes up to $250,000 and personal property up to an additional $100,000."
Okabe says homeowners who would like to purchase flood insurance should contact their independent agents as soon as possible since there is a 30-day waiting period before flood coverage can take effect. "When speaking to your agent, remember to also ask about coverage for contents in addition to the structure," he says.
Flood-Proof
Additionally, here are several things you can do to physically protect your home from flooding.
Seal up any cracks in your foundation.

Apply coatings and sealants.

Buy a battery-powered sump pump.

Relocate expensive or sentimental items to higher ground.

Install a flood sensor.

Have

s

ewer or septic line check valves installed.

Ensure electrical outlets and switches are raised.

Have your lawn graded away from your home.
If Damage Hits
The first piece of advice is to take a deep breath and assess the situation before entering your home. Okabe advises to check for damage, especially structural damage, before reentering your home. "If you suspect damage to water, gas, electric or sewer lines, contact authorities," he says.
Make sure to take photos and videos of everything, including structural damage and damage to personal property inside and outside the home, before discarding items, shares Okabe. "Remember to take photos of the insides of closets and cabinets and be sure to include the serial numbers for large appliances, such as washers, dryers and refrigerators. When you file a claim, your adjuster will need evidence of the damage to prepare your claim."
It's also important to remove wet contents immediately, for health and safety reasons. "Wet carpeting, furniture, bedding and any other items holding moisture can develop mold within 24 to 48 hours. Clean and disinfect everything touched by floodwaters," says Okabe.
Next Steps
Make sure you have a plan of action before proceeding on repairs. "That means contacting your local building inspections or planning office or your county clerk's office to get more information on local building requirements," explains Okabe.
When you file a claim, be sure to provide the name of your insurance company, policy number and contact information. Consult your insurance adjuster or insurance company before you sign any cleaning, remediation or maintenance agreements.