8 Tricks to Make Your Fall Décor Work Year-Round
Enjoy your favorite autumn aesthetics for more than just the season.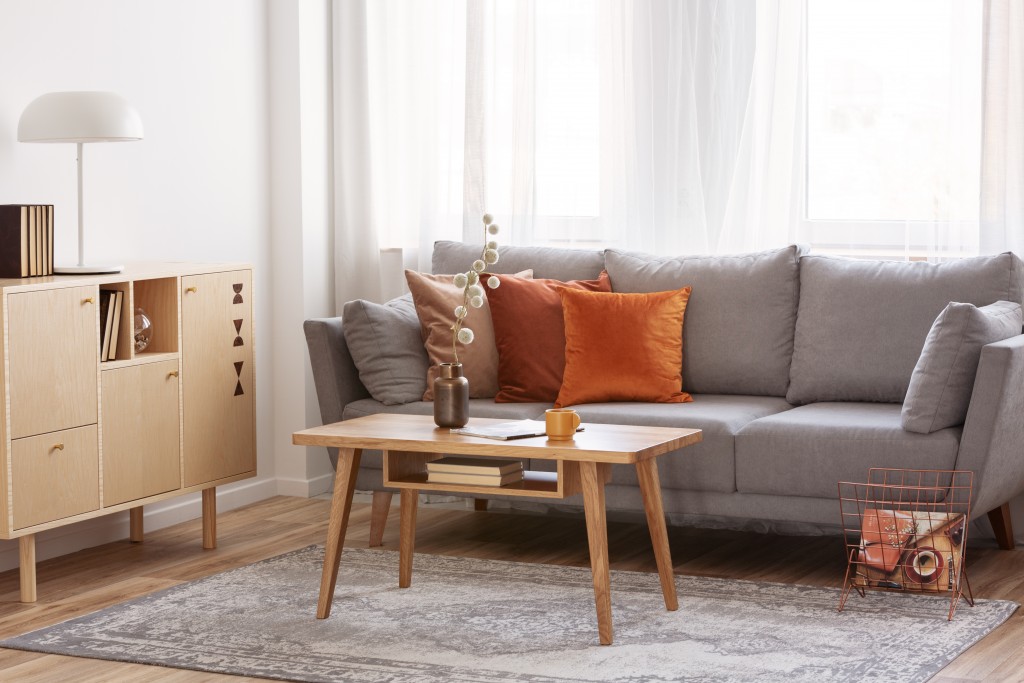 Celebrate fall by giving your home an autumnal welcome with décor that can last all year. Start with layers, textures and lively color palettes, then get even more creative with these eight ideas.  
Create a Warm Glow
Using colors like burnt orange, rust or terra cotta around your abode is one way to stay snug. Make your room pop by painting the shelves of a bookcase or the interior of your kitchen cabinets and adding a colorful rug or bright accessories to your space.  
Add Artwork
Perfect for your dining or living room, an oversized painting that features earth tones will not only turn heads, but also add a calming tone.  
Play with Plaid and Patterns
Plaid curtains in the living room or bedroom will boost the classic, fall-appropriate feel. If plaid curtains are too out there for you, opt for plaid throw pillows instead. Either or both ideas will make it cozier all around. 
Mix Neutrals
Another way to decorate your space for fall is to mix neutral tones throughout your home — think paint, rugs, furniture colors and fabrics, and much more.  
Get Comfy
Consider a light, fresh linen-colored blanket to keep in your living room. When you're not using it, fold it over the back of the couch for color contrast or hang it over a chair in your bedroom. It's the ideal accent piece. 
A Touch of Wood
Go the classic route with a wood end table, coffee table or dining set, or get creative with a wood accent wall using reclaimed barn or boat wood pieces. Another idea is to shop for little statement pieces like a wooden tray or plaques. 
Set the Scent with Candles
Stay away from seasonal candles like pumpkin or maple and go for classic floral or baked good scents. These scents will refresh the smell and make a lasting impression. 
Avoid Anything Too Seasonal
If you want to ensure your fall décor works year-round, avoid the overtly seasonal stuff. This means staying away from pumpkins; leaves or corn; bright orange, red or yellow; the word "thankful;" spiders, ghosts and bats, and other Halloween decorations.