8 Ways to Make Dorm Living Easier    
Space-saving tips for college students.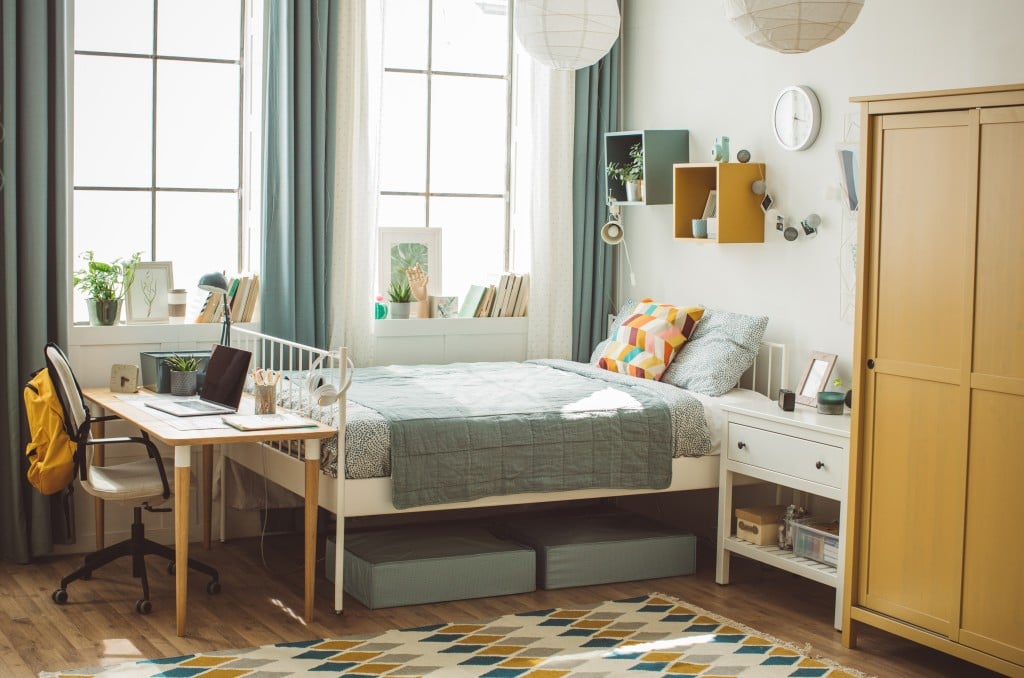 College students are moving onto campuses across the state as the University of Hawaii at Manoa, Chaminade University, Hawaii Pacific University begin a new semester. While dorm life is different at every institution, a lot of students could use some help staying organized, saving space and decorating their living areas.
If you're moving into a dorm, try these space-saving and organizing tips.
Think Vertically
While you can't change the blueprint and square footage of your room, you can use tall organization systems to maximize your available space. Consider stacking drawers, cubes or foldable bookshelves, for example.
Rotate Your Clothes
For students who live in-state, keep some of your clothes at home and rotate them out for new and different styles when you visit during breaks. The same advice rings true for students who live out of state — you'll just need to do a seasonal swap-out when you return home for the holidays.
Loft Your Bed
Your bed is probably the biggest item in your dorm room. Ask your residential advisor about lofting your bed, which will free up a bunch of space underneath for your desk, extra storage, more living area, or all the above.
Additional Storage on Your Bed
Invest in a shelf designed to clamp onto your bed to store nighttime essentials like your phone, alarm clock, water bottle, lip balm and more. Or use a bedside pocket organizer to conveniently stash reading materials, the TV remote or tissues.
Marie Kondo Your Dresser
Take full advantage of the space in your school-issued dresser by rolling or folding your clothes and storing them upright, Marie Kondo-style. This trick saves space and makes your clothes easy to see.
Multipurpose Furniture
If your dorm room has enough space for additional furniture, keep multipurpose functionality top of mind. Go for furniture items that come with built-in storage. For example, an ottoman can serve as an extra seat or footrest, and as a place to store items like towels, bedding and shoes.
Use Space-Saving Hangers
Nonslip velvet hangers are a game-changer and will stretch your precious closet space thanks to their slim and compact profile. Plus, you can use them for everything from bulky sweaters to silky tops, jeans and coats.
Back of the Door
Use the back of your doors — main, closet and bathroom — for additional storage. Items like a multi-pocket organizer can hold shoes and toiletries, accessories and extra school supplies. An over-door mirror or hooks for coats and robes are other great options.
Here is a list of must-have items for your dorm:
Big storage bins
Storage with pullout drawers
Hamper
Shoe rack that can hang in the closet
Organizational material for desks (letter sorter, pen jar and more)
Small trash cans
TV wall mount
Bed risers
Something to hold dirty dishes until you're ready to wash them
One or more fans for rooms without air conditioning
Tote toiletries
Throw pillows to jazz up your bed