All the Ways You Can Use the Latest Color Trends in Your Home
A fresh hue for every room.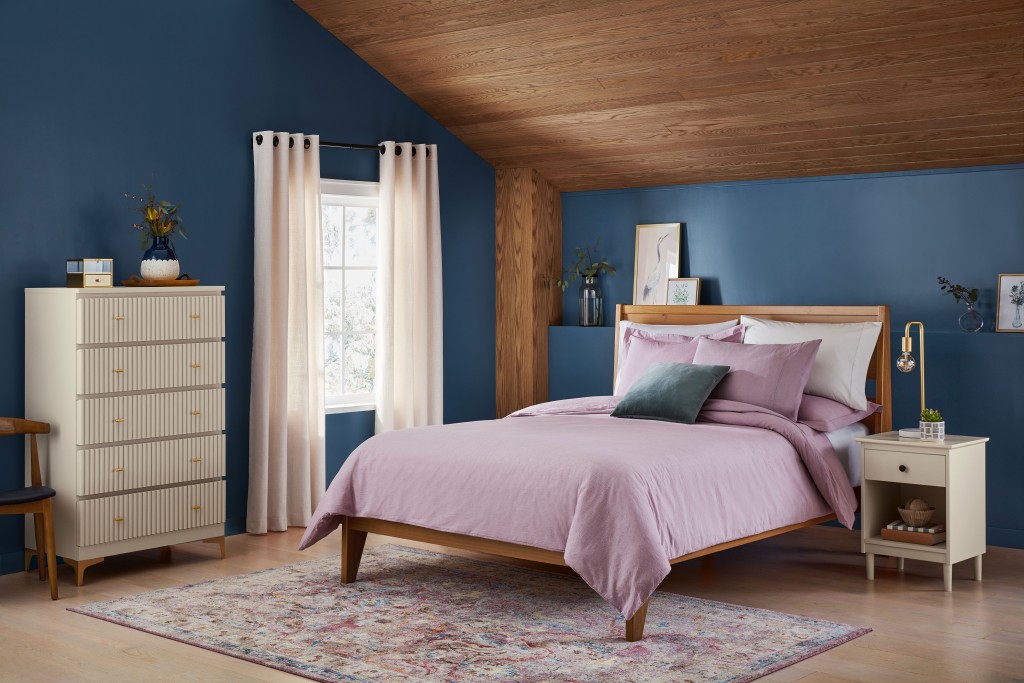 Paint colors are a unique way for homeowners to express their personalities throughout their abode. This year's color trends are perfect for upgrading a room or two — creating eye-catching places or subtle touches here and there. Here's how you can use the 2022 Colors of the Year to dress up your home.
Offer Guests a Cozy Retreat
Fill the guest bedroom with a rich, dark shade that'll bring stillness to its atmosphere. Flannel Gray, one of Valspar's 12 Colors of the Year, is a cool hue that'll give your guests a cozy retreat. Style the room with warm wood tones and hints of red to complement the color and create a soothing, inviting place.
Create a Lively Living Room
Another cool color is Benjamin Moore's October Mist. This shade of sage green works well in every interior and welcomes serenity into your home. It's ideal for the living room, where it can complement both neutral and vibrant colors. If you want a more natural look, be sure to include light-colored wooden furniture and a rattan lantern in your design.
Go Bold with an Accent Wall
Shift away from neutral-toned walls and paint your accent wall with Pantone's Very Peri. This vibrant paint will wow any visitor. It's creative and bright, offering blue and violet tones. Embrace the bold by pairing it with yellow or lime green accessories. To tone it down, bring in soft, muted colors.
Refresh Your Whole Home
Sherwin-Williams' Evergreen Fog is a color homeowners can put on all four walls. It's a subtle shade that pairs well with neutrals, from whites and dark grays to beiges and browns. Experiment with different textured surfaces, like tile or stone, to elevate the room.