Be Blown Away by Daikin Air Conditioning Systems
Everything you need to know before purchasing a new split AC system.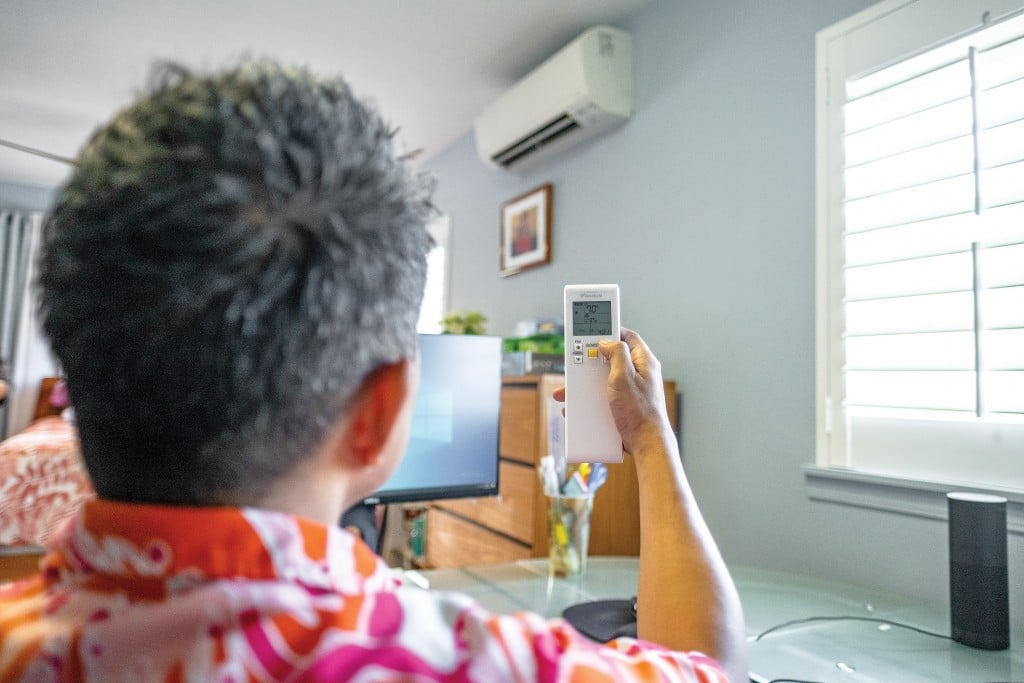 When living in Hawaii, staying cool is key to a comfortable lifestyle. For homeowners who are in the market for a new air conditioning unit, Daikin is the way to go.  
"The Daikin owners I know really appreciate the service and warranties on these units," shares an Oahu homeowner who recently installed a Daikin. "Daikin has been in the AC business longer than anyone." 
Daikin systems are ideal for Hawaii homes, with coated control boards that protect the unit from corrosion and intruders, such as geckos.  
Before purchasing a split AC unit, Noella Cosco of Cosco Air Conditioning recommends inquiring early for AC installation as contractors get booked up fast during the summer and to be sure to keep the unit well maintained once it's installed. 
"An annual or biannual maintenance program is very important for the life of your unit," says Cosco. "For instance, keeping the coils clean and free of debris will help keep your AC running for longer with less resistance. 
"During the maintenance checkup, the technician will inspect your AC and alert you of any other concerns if visible, such as a dirty drain pain, which could lead to the condensate backing up and overflowing onto the walls or ceiling," she adds. "At the time of maintenance, they (the technician) could place condensate tabs for you or recommend you buy some from Cosco to maintain the newly cleaned drain." 
The Oahu homeowner who recently had a Daikin system installed has some advice for others considering doing the same: Don't wait. "Honestly, I wish I had considered getting AC sooner," says the homeowner, adding that the unit is "whisper quiet and provides really consistent temperatures without fiddling with it." 
Prior to getting a Daikin, the homeowner would leave the windows open to keep cool. "If the neighbor is weed-whacking, all of that dust and dirt ends up in the house," says the homeowner. "I don't spend three hours a week wiping off shutters, closing windows, opening windows and vacuuming. The air quality is so much better. We cook a lot and with the AC, I can run the stove and oven without worrying about killing everyone in the house with the heat."  
Cosco and her team say folks should act fast to take advantage of some financial incentives before they expire.  
"Our air conditioning system comes with some great rebates for energy-saving, and a lot of tax incentives — both on the state and federal level — will start to expire. Since I couldn't do it yesterday, today is the best alternative," says the homeowner. 
For more information on how to purchase your first Daikin, visit coscohawaii.com.