Celebrate Mom this Mother's Day by Making Crafts Together
Thoughtful gift ideas.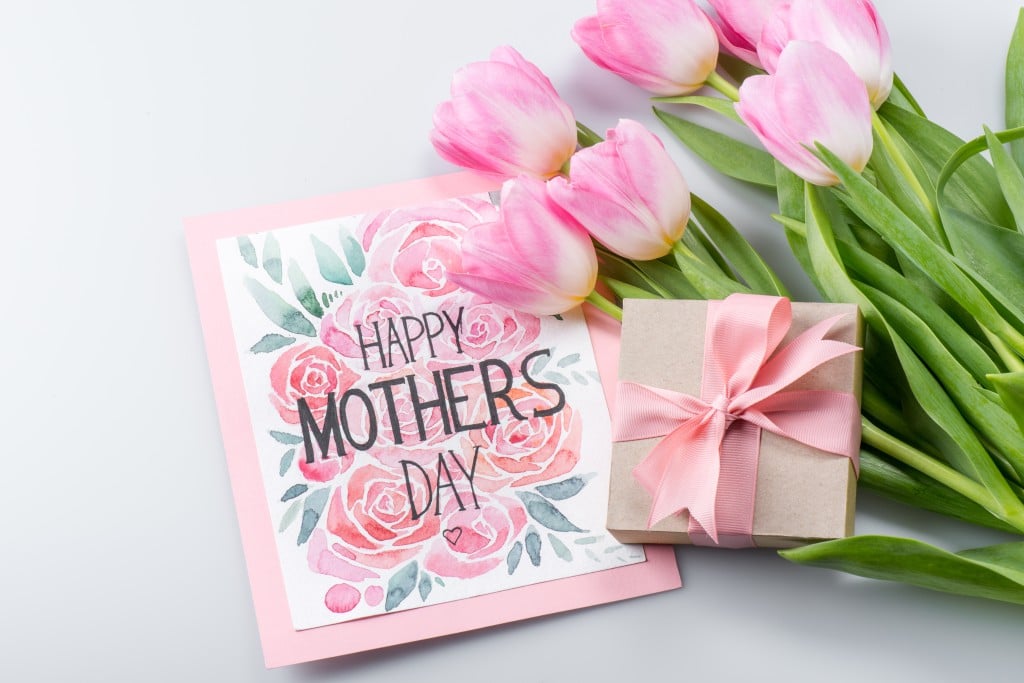 With Mother's Day a few days away, you should be thinking of a sweet way to celebrate all the important mother figures in your life.
But instead of spending a lot of money or running all over town looking for just the right gift, maybe create your own. And for some additional quality time, do it together.
Have a go at one of these craft activities to celebrate Mom this year.
Framed Flowers
Instead of letting flowers sit in a vase, create lasting art with them. Start by purchasing some flowers from your local grocery store or nursery. Press and dry them out just a little by placing each flower in a thick book, while you find or shop for a picture frame. Once your flowers are dried and flat, all you need to do is place them into your picture frame. To make the colors of your flowers pop, hang the frame on a window.
Lemon Bath Salts
Bath salts guarantee some relaxing tub time. To make some, all you need is a Mason jar, Epsom salts and lemon essential oil. First, pour the Epsom salts into the Mason jar, leaving about a half-inch of room at the top. Put 10-15 drops of lemon essential oil into the jar, secure the lid, then shake to mix. For a nice touch, place colored tissue paper or a cupcake liner under the rim of the lid before you screw it onto the jar. Add some twine or string to complete it.
Conversation Marble Magnets
This unique gift is just one way to say, "I love you." Inspired by Valentine's Day conversation candy hearts, these magnets are a great Mother's Day gift. Gather flat glass marbles, magnets, a black Sharpie, some colored construction paper, a pencil and Mod Podge. Use the Sharpie to write phrases on the colored construction paper. Place your marble over the paper and trace around it lightly with a pencil. Cut out the traced circle, paint on some Mod Podge to adhere the flat side of the marble to the paper circle. Leave the marble round side down to dry. Glue the magnets to the back.
A Handmade Card
It's an oldie but goodie because moms always appreciate a card made from the heart. Keep it simple and use colored construction paper or origami paper with fun prints on them. Cut out paper hearts and write a poem or a heartfelt message on it. Don't forget to sign and date it to mark the year. For next year, consider going the extra mile by putting together a notebook with thoughtful notes and favorite things you love about mom that you write every day or month.