Colorful Gas Ranges That'll Warm Up Your Kitchen
These appliances add a pop of color.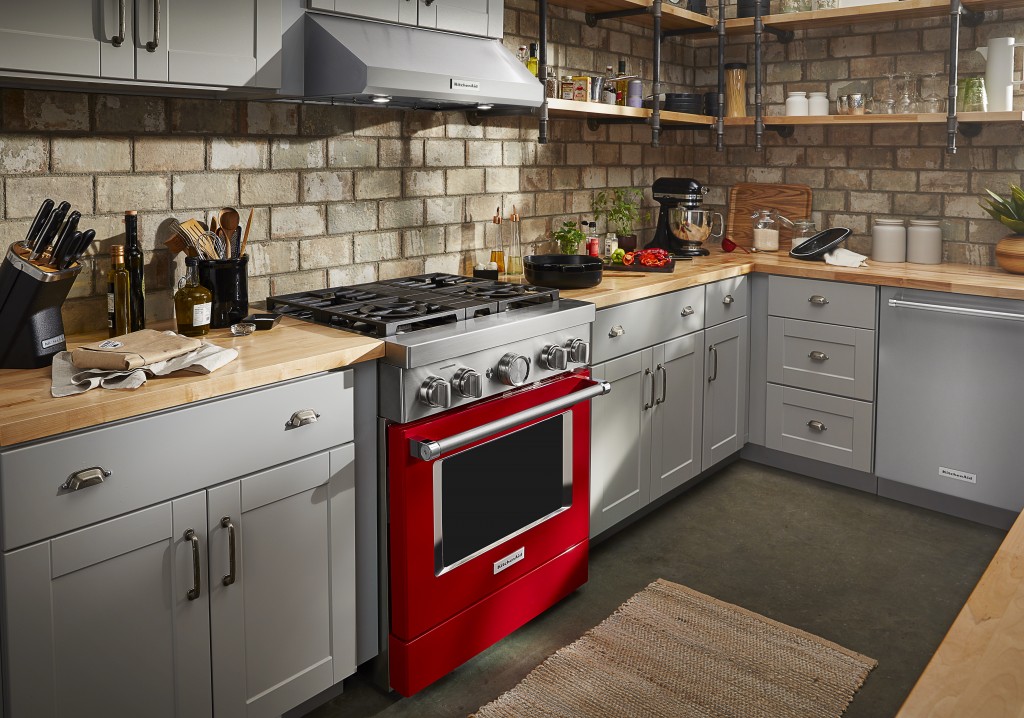 Bold pops of color can really add personality into your kitchen. While some homeowners have taken up painting their cabinets or accessorizing with new towels and rugs in brighter hues, one of the best ways to bring in some color is through your appliances.
Consider KitchenAid's line of commercial-style gas ranges, available in nine colors, to spice up your space. Whether you want your range to pop with color or have a subtle tone, there's something for everyone. The colors are avocado cream, imperial black, ink blue, milkshake, misty blue, passion red, scorched orange, yellow pepper and stainless steel.
Can't make up your mind on the screen? KitchenAid provides color samples to help you decide what's right for your home.
Sizes include 30 inches with four burners, 36 inches with six burners or 48 inches with six burners and a griddle, and prices range from $4,000 to $8,500.
Visit kitchenaid.com for more details and shop for these colorful ranges locally at Ferguson Bath, Kitchen & Lighting Gallery.