Creating a Nursery You'll Love
While a theme is optional, some things just can't be skipped.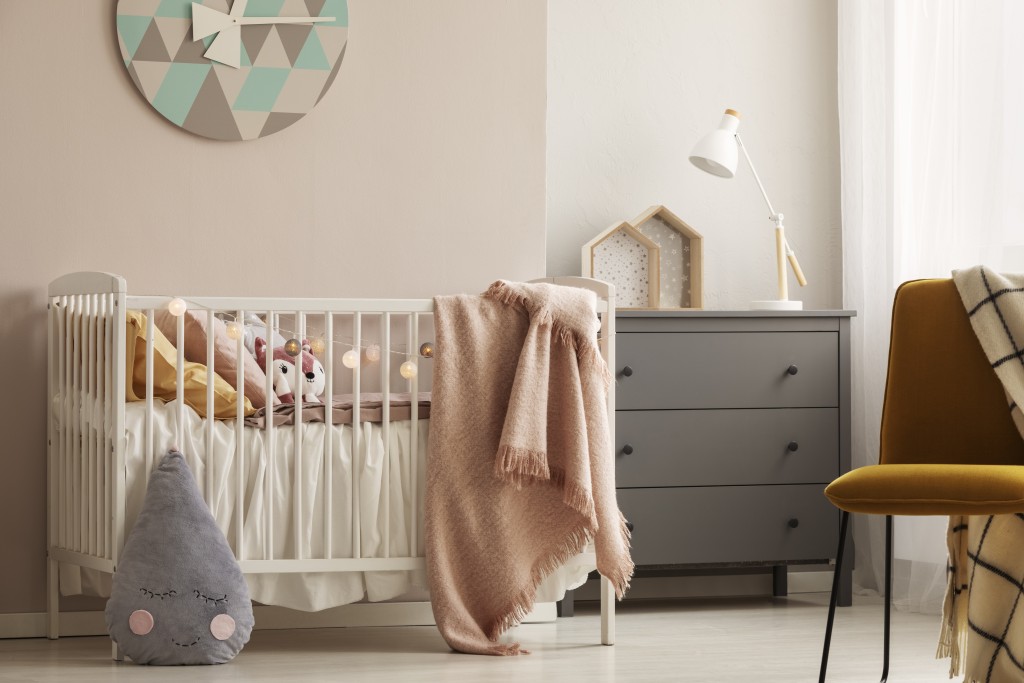 Nesting and getting ready for your baby's arrival can be fun. And while your "nursery" may start out looking like a pile of stuff in a corner of the bedroom, with some love and patience it'll all come together before you know it. Here's some advice:
Don't Skip the Fundamentals
While it may be tempting to copy and paste ideas from your Pinterest board straight into your home, you may unintentionally end up choosing a style you'll quickly outgrow. The fundamentals of your nursery should include:
A place for your baby to sleep.
A place for changing diapers.
A place where caregivers can sit.
A place to store things.
Remember: Bedding and décor can always be changed, but these fundamentals should be your priority.
You Don't Need a Theme
If you don't want to have a theme for your baby's nursery, don't feel like you need to stress over one. It's your nursery, and you're allowed to incorporate a variety of design styles such as a modern crib in a rustic or boho nursery. Add visual elements and comfort with wall art, plants, a rug, window treatments and more.
Your baby's space can be an extension of your family's style, filled with things you all love to look at.
Light, Air and Noise Control
One big goal in a nursery is getting your child on a sleep schedule, so blackout curtains or an option to block out light is crucial. You're also able to control the temperature and air quality in the room with air conditioning and humidifiers or purifying devices. As for noise control, this depends on where you live — some things that can help are thicker curtains and carpet, and a noise machine.
Think Beyond Baby
Your newborn will only stay a newborn for a little while. While you're setting up the nursery, think about how your baby will interact with the room once he or she is big enough to crawl.
Avoid placing decorative elements within arm's reach of the changing table or crib. Consider creative storage like wall-mounted bookshelves that make it easy for toddlers to reach books and toys.