Creative Ways to Use Quartz in Your Home
Think beyond countertops.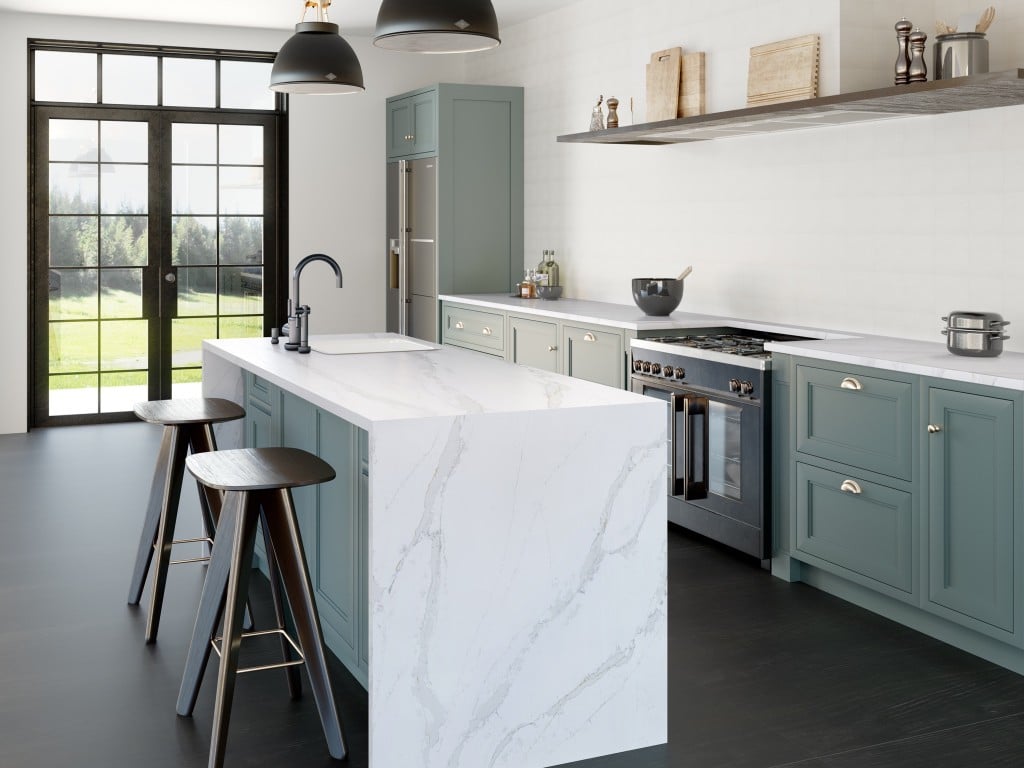 We all want materials that will last in our home. That's why quartz, which is known for its durability, is so popular.
Quartz is an engineered stone that's nonporous — bacteria and liquids can't seep into it — and easy to maintain.
According to Kevin Nip of Selective Stone, the primary usage of quartz is for countertops in the kitchen and bathroom; however, there are more methods to use it, such as for entertainment centers or shower walls.
Nip shares six creative ways to use quartz in your home.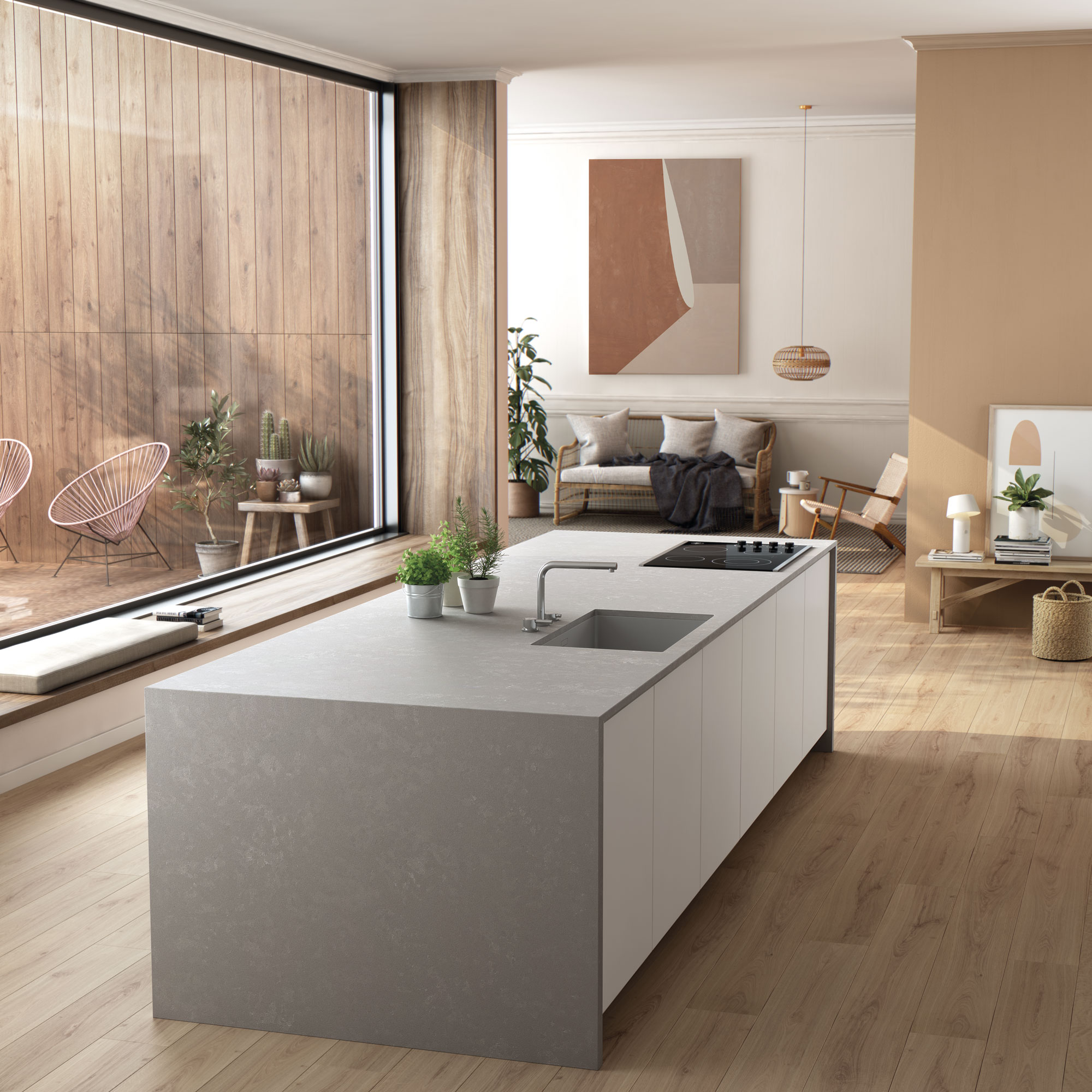 Counters and Vanity Tops
"Quartz can also be utilized as a book-matched waterfall (side panels) for a kitchen peninsula that wants to create a look of elegance," says Nip. "Traditionally quartz counters look best with a square, eased, mitered edge. Whites and grays are trendy and continue to be the designer's choice."
Backsplashes
Quartz is an attractive choice for a backsplash. It's long-lasting, stain- and heat-resistant, and it looks great as a focal point in the kitchen or bathroom. A stone slab also offers your room continuity and flow, making small kitchens look bigger, adds Nip.
Shelves
Using quartz for your shelves is a unique and smart way to display weighty objects. Slabs in white, black or gray can complement any living room or home office.
Shower Surround
Since it is a nonporous surface, quartz is great for shower walls. It can resist mold and mildew and requires minimal cleaning.
Flooring
Quartz as flooring is one way to create eye-catching entryways, kitchens and bathrooms. It is also low maintenance when it comes to spills, making for easy cleanup. "Unlike hardwood, quartz doesn't require periodic sealing and it easily withstands daily foot traffic and the weight of heavy objects," says Nip.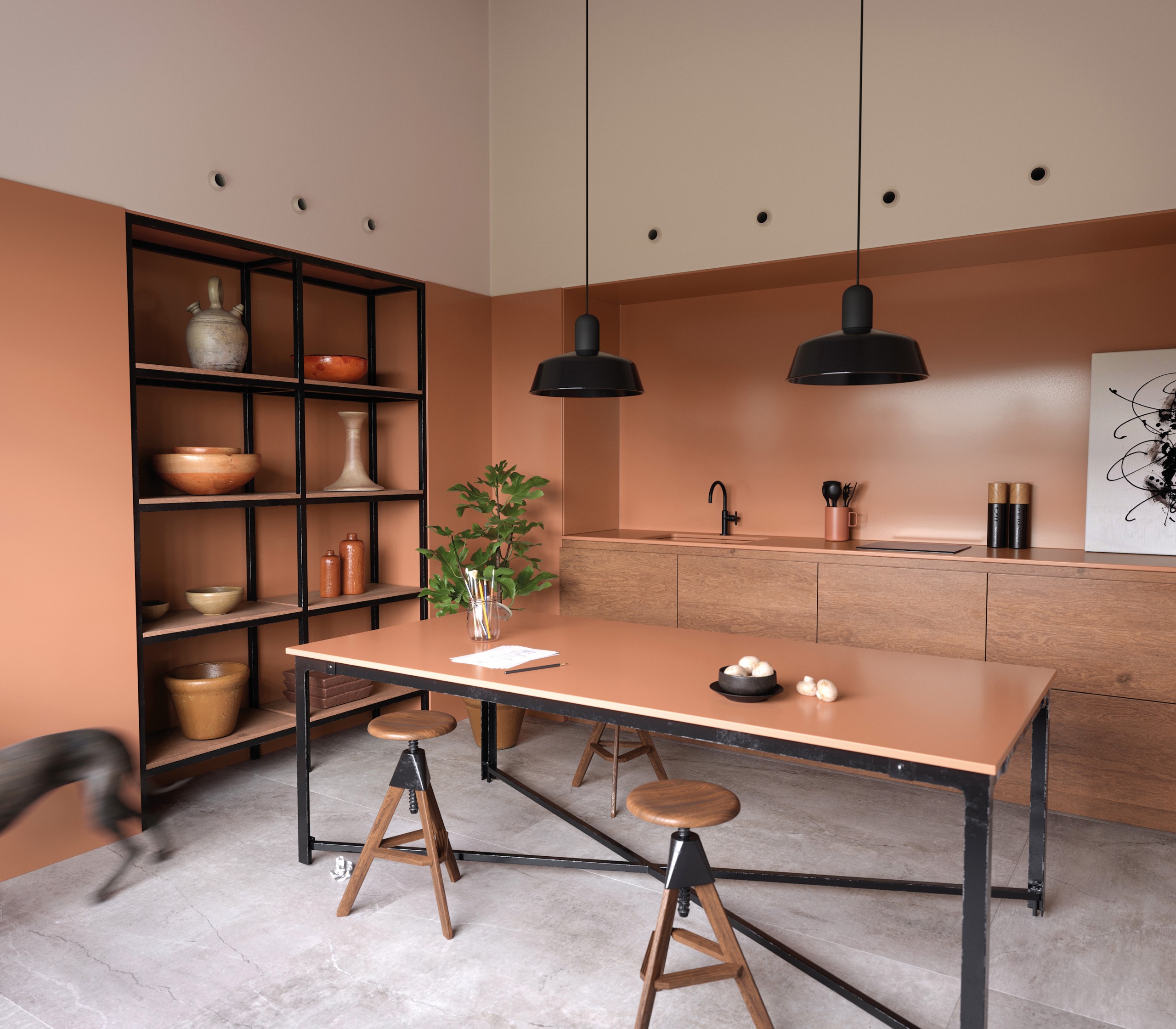 Selective Stone's Offerings
Selective Stone carries an extensive collection of stone, including well-known brands like Silestone by Cosentino. The company now has two new pastel colors from Silestone by Cosentino that could bring a pop of color to your home. "Arcilla Red and Posidonia Green [sport] a matte finish with unique and intriguing possibilities," says Nip. "These colors are a new addition with the HybriQ+ technology — which is innovative and utilizes a process of manufacturing the product from renewable energy and recycled water."