Curb Appeal Upgrades and Projects That'll Turn Heads
Freshen up the exterior of your home with these expert tips.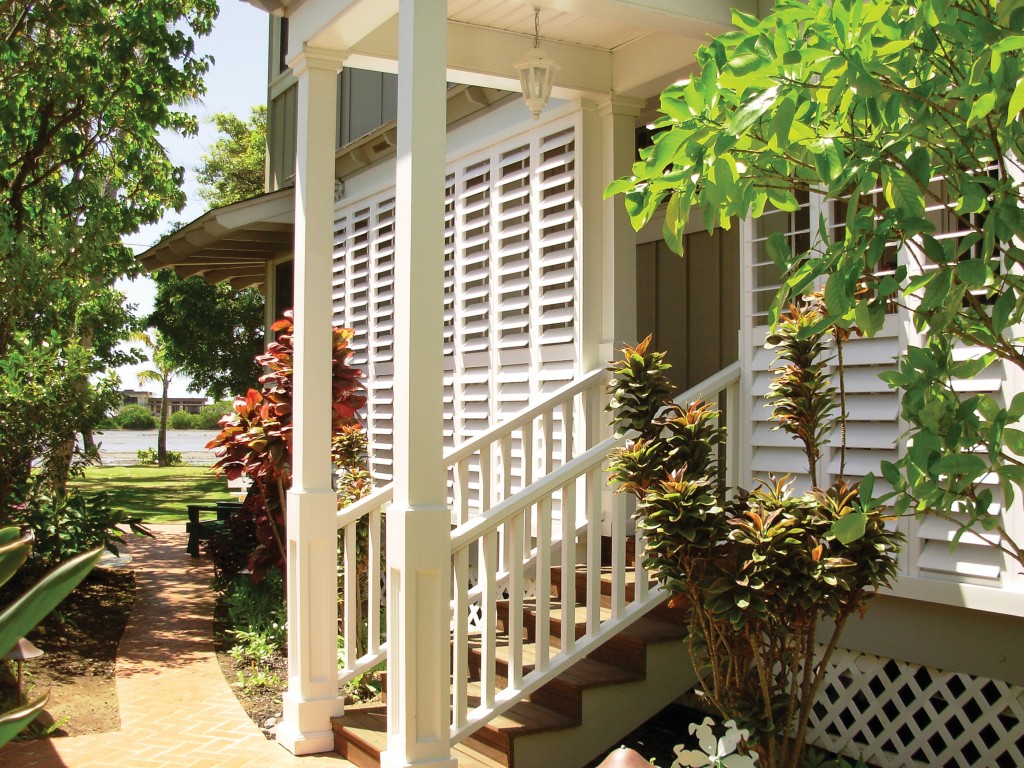 While the old adage says to never judge a book by its cover, a lot can be said about the exterior of a home. Some of the first things you might notice when driving up to a house are the color of its paint, how well-kept the fencing is, its roof and maybe the garage. Whatever catches your eye — that's what makes up your home's curb appeal.
To make a lasting impression, here are a few tips from some experts.
SHUTTER UP
Windows tend to be an underrated home improvement. However, updating them with shutters will certainly help your windows look more finished and uniform.
According to the team at Island Shutters — the only company that manufactures its shutters on Oahu — shutters are built onto your home's structure, so they're made to last while adding value to your home.
KNOCKOUT ENTRY
Go from mediocre to stunning and update your home's garage door. "Since the garage door is often the largest visual object as people approach your home, selecting the Raynor door that will enhance the design theme can totally transform the whole front of your home" says Peter Eldridge, president of Raynor Hawaii Overhead Doors. "The multiple colors, the modern panel designs and custom glass choices will ensure you are getting a look that wows as people come to your home."
GET CREATIVE
Take a trip to City Mill after planning a home DIY project such as landscaping, updating your mailbox, repainting your front door or adding exterior lights or even a doormat.
"Landscaping projects can be as simple as adding scalloped edging to define your flower bed or grass," explains Shannan Okinishi, marketing manager at City Mill. "Or use a product like Arborstone to build a low garden wall without concrete or mortar."
LOOK TO THE LAWN
Landscaping is sure to increase your home's value and improve its curb appeal. Consider consulting with a landscape designer — a splash of color at the front of the house is surely an eye-catching advantage.
If your doorway is overgrown by greenery, get out the clippers. Replace overgrown shrubbery with flowering foundation plants, mixing heights and colors for a dramatic effect.
ADD SOME COLOR
Other exterior improvements include updating your home's paint job. Be sure to pick up some paint color cards to help choose the right color combination for doors, trim and siding.