Design a Sanctuary with Lunada Bay Tile's Tommy Bahama Kapa Line
Captivating concrete tile that'll bring paradise into your home.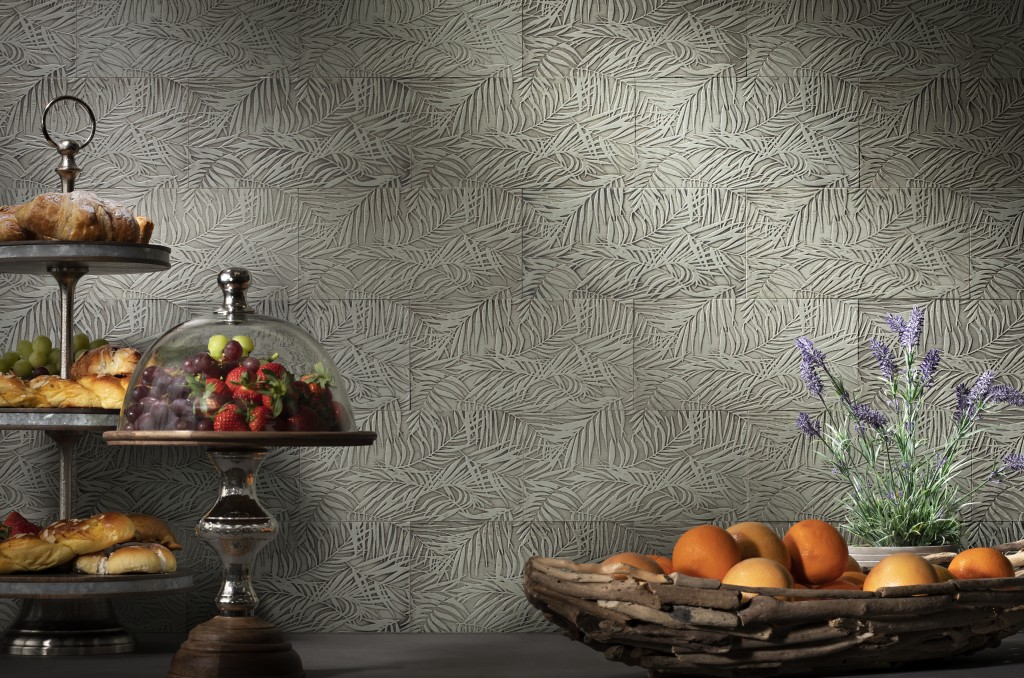 Transforming your home into a personal paradise is possible with a tile refresh. Lunada Bay Tile offers a new collection of handcrafted concrete tiles, in partnership with Tommy Bahama, called Kapa that'll make your abode feel like an oasis.
"Our relationship with Tommy Bahama came about when the trend of collaborations started," says Feras Irikat of Lunada Bay Tile. "When bigger brands collaborate with each other, they see that they've captured an audience which made much more of an emotional connection with people. We started looking at different brands that embodied our values and culture to see who we could collaborate with."
Together, Lunada Bay Tile and Tommy Bahama created functional art with the Kapa line. Classic fabric patterns were adapted from Tommy Bahama — even some of the brand's vintage patterns — to design Kapa. The pieces are all made in Lunada Bay Tile's factory located in San Diego, California, says Irikat.
Mostly shown in bathrooms and kitchens, these concrete tiles can also be placed according to the homeowner's preference. "I really see it becoming this dimensional art that you can use in places that you'd like to create a focal point for," says Irikat. "I'd love to see it on a bedroom wall where unexpectedly you don't see tile there."
Irikat's personal favorite thing about the Kapa pieces is that the designs connect on all four sides, creating a wallpaper effect with a continuous pattern. "Because of the wallpaper effect, it really allows people the freedom to use it in unexpected places like dining room walls, bedrooms and more," he says.
Lunada Bay Tile's previously collaborated with Tommy Bahama on a Glass Blends collection that's inspired by exotic, gorgeous destinations around the world. "Your home becomes your escape," says Irikat. "Tommy Bahama sends people to sanctuaries and they're all about travel and taking people out of their normal day life into something more exotic, free and relaxed. So we collaborated on one collection and with the second collection (Kapa), I wanted it to be a textile-driven collection."
Lunada Bay Tile can be found at Bella Pietra Design, which is home to a plethora of stone materials. Visit the local shop in Honolulu and see the website bellapietradesign.com for more details.