Elevate the Comfort of Your Home with a Daikin
Here's why you want this efficient AC system.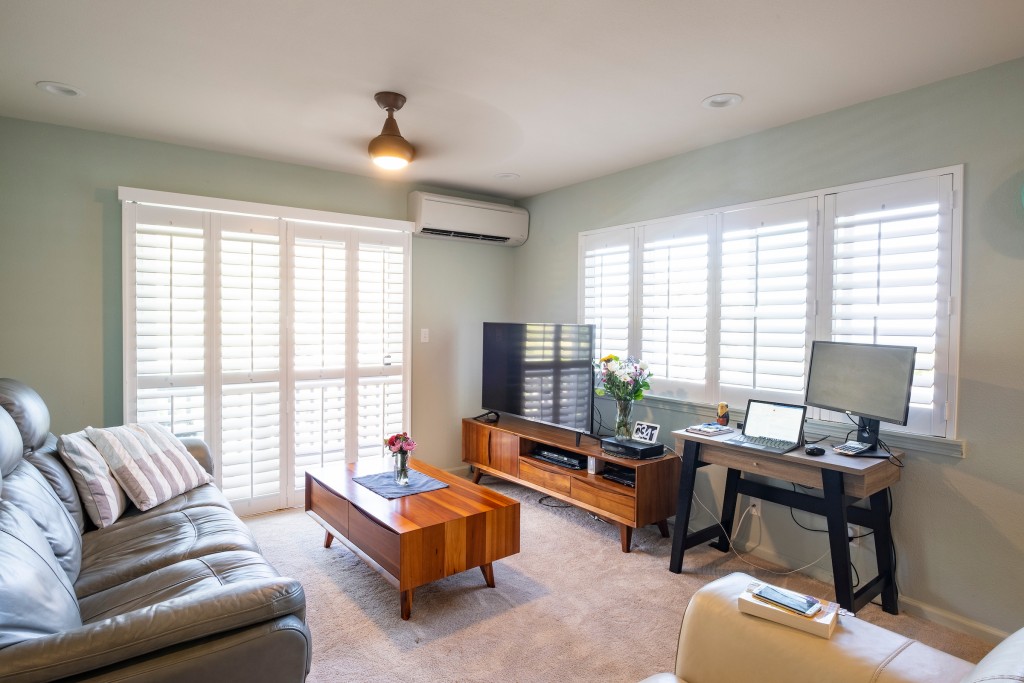 Summer is the worst time for your air conditioner to break. Whether you've just moved or it's time to replace your split system, keep cool with a Daikin mini-split system from Cosco Air Conditioning.
Known especially for being environmentally friendly, the Daikin mini-split system is the way to go. Daikin offers many products for residential, commercial and industrial applications. Its products offer flexibility to homeowners while also being energy-efficient. "From single zone systems to multi-port units, the homeowner has the Daikin promise of dependability and comfort," says Noella Cosco of Cosco Air Conditioning.
Another advantage to having a Daikin product: The newest thermostats can be controlled from your phone through an app, which sends you alerts and reminders. "With inverter technology, the unit only runs when it needs to run to keep your room cool," shares Cosco.
Additionally, Daikin has a wide range of energy-efficient units with high SEER ratings, multi-zone units and 12-year warranty on parts with registration. "The cooling benefits are well worth the initial investment," says Cosco. "While Daikin is a reliable manufacturer, if you ever have a problem or question, you can walk in or call into any one of our stores for assistance."
For first-time buyers, Cosco recommends working with a contractor you're comfortable with. "Many homeowners want to install right away but it's important to remember the contractor will be coming into your home for a few days, so you want to be comfortable," she says. "Also, if there's repair work needed, you want to have someone you like and can rely on to return to fix it."
Once you have your Daikin system, it's important to keep it well maintained. "An annual or biannual maintenance program is very important for the life of your unit," explains Cosco. She recommends Evap-Foam No Rinse as a user-friendly option to clean your AC's indoor coil. Homeowners should also clean the filter inside the unit and rinse it off with water; drain tablets will keep odor at bay and the drain pan clear of buildup and debris.
If you're tired of being hot – and ready to relax in the cool air of a new Daikin – contact Cosco Air Conditioning. You can work directly with an expert or stop by any of its locations to see the equipment in person before making your purchase. Visit coscohawaii.com.