Fun and Festive Plants and Flowers for the Season
Fill your home with these popular holiday blooms.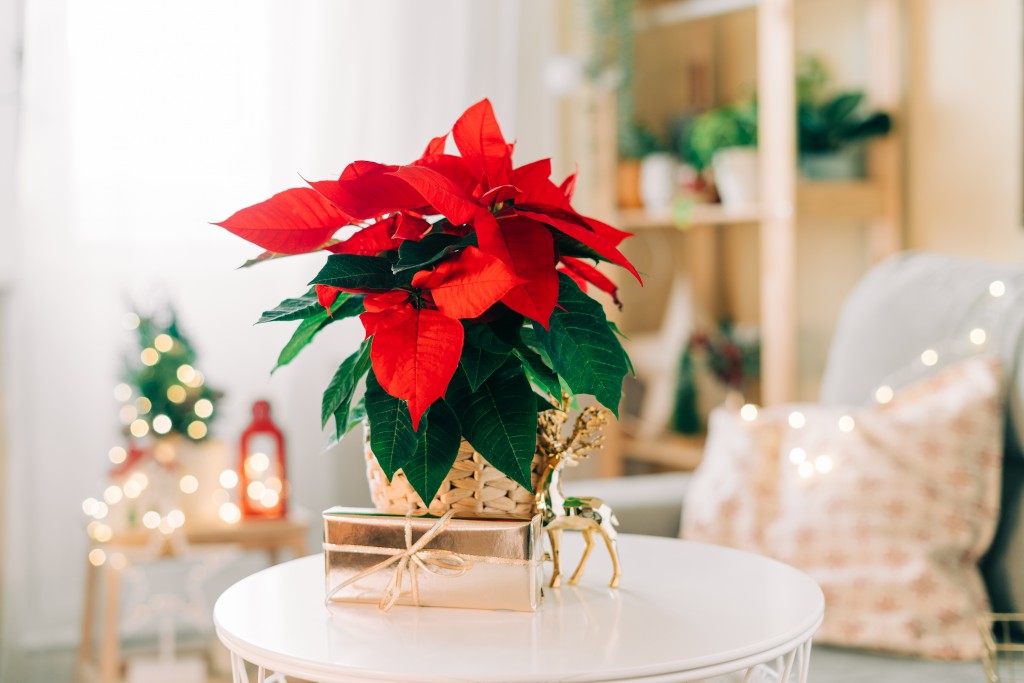 Plants and flowers are a great way to embrace the holidays at home. You can gift them to loved ones or keep them on display in your own abode. There are many cheerful blooms to choose from — such as poinsettias, a holiday classic, and orchids, which are lasting florals. Read on to learn about six festive options and how to keep them thriving this season. 
Poinsettia
A Christmas plant classic. It's important to choose poinsettias that still have little yellow flowers in the center of the colored leaves. Once those flowers fall off, a poinsettia is past its prime and won't last through the holiday season. Be sure to water your poinsettia when it's dry to the touch. Water sparingly as overwatering is one of the most common ways to kill them. Drain completely in the sink before placing it around your home. 
Christmas Cactus
This plant somewhat resembles a decorated Christmas tree, with its flowers portraying ornaments, but can last for decades with proper care. Place your Christmas cactus in line with a bright window and water whenever dry; however, don't let it just sit in water. Check the pot every seven to 10 days.  
Cyclamen
Cyclamens boast a unique "upside-down" bloom and have dark green foliage. This flower blooms from December through May and should be watered every two weeks. Cyclamen like moist soil and bright, indirect sunlight. Please note that they are poisonous and should be kept away from children and pets.  
Rosemary
Lovely to keep in the kitchen, rosemary provides a festive vibe, looking like a tiny Christmas tree on the counter. It has a fresh pine scent and adds a savory touch to pot roasts and other holiday meals. To care for rosemary, place it in the sunlight and keep its soil moist. Water it every few days so that it doesn't completely dry out.  
Orchids
Although fragile-looking, orchids are much stronger than you think. Plus, once they bloom, they'll continue blooming for months. These low-maintenance plants require bright, indirect light and watering once a week. Typically, orchids thrive when it's cooler inside.  
Nishi Juniper
Also known as Chinese Juniper, this evergreen plant is highly desirable this time of year. At Koolau Farmers, the nishi juniper is hand decorated with festive ornaments and placed in a small pot. To care for this tree, provide it with moist soil and a good amount of full sunlight every day. 
All of these plants and flowers can be found at Koolau Farmers, a locally owned and operated garden shop with three locations on Oahu.