Get the Most Out of Your Pool and Deck
Clean up your space for more fun in the sun.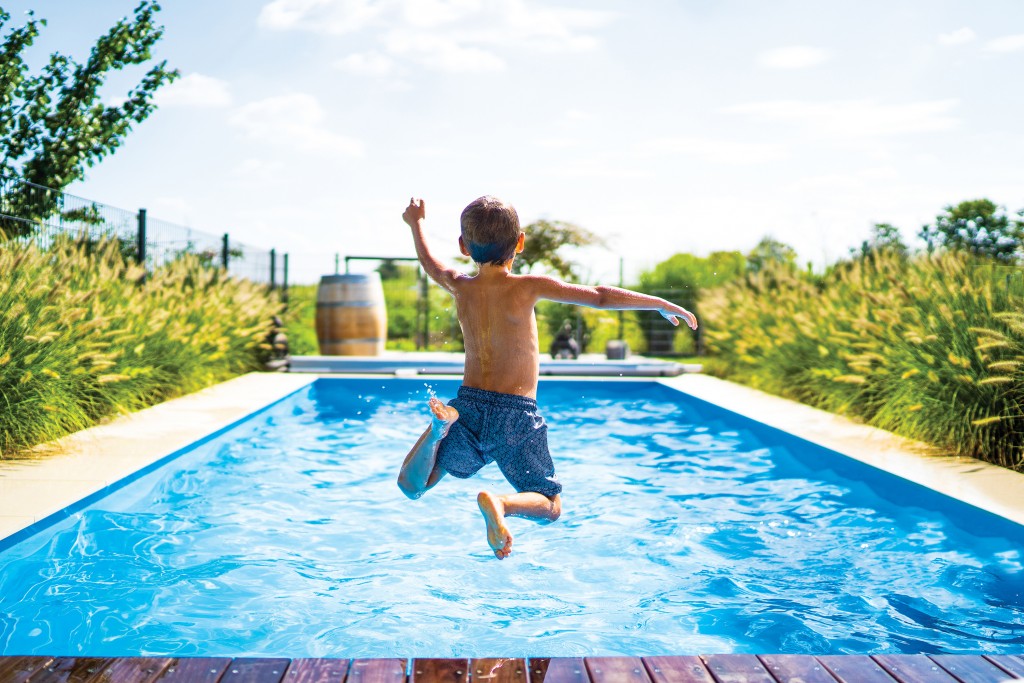 School is out and summer is here — which means a lot more days spent outdoors. Now is the time to make sure your pool and deck are ready for longer and hotter days so that you, your family and friends can truly enjoy summer. To ensure you get the most out of this time, here are some ways to get your pool and deck into top shape.
Before You Jump in
Create a routine service schedule that works for you with the help of Pacific Pool & Spa. The company caters to all of your pool's needs, from testing the chlorine, pH, acid demand and total alkalinity and cleaning the hair and lint basket to monitoring for algae, assisting in proper water level maintenance and more.
Make it Pretty
Get your pool looking good by using a tile brush and cleaner to clean right above the waterline. These waterlines wrap around the pool and can become crusty over time. Clean them frequently and your pool will look and feel refreshing right away.
Be Consistent
For protection and maintenance, Bird recommends Nichigo G-Tape from Rinell Wood Systems. Or, if you're in need of a complete deck update, consider TimberTech AZEK decking, which is designed to look natural while remaining strong and durable; it's also available at Rinell Wood Systems.
To keep your deck in pristine shape, consider spraying it down weekly to keep bird droppings and other messes from building up. "Do not use a power or pressure washer," advises Bird. "The warranty specifies it."
Take further precautions by using foot protectors on your furniture so that your deck doesn't get scratched as you move things around.
Prolong Your Deck's Life
According to Adamm Bird of Marcus Construction Services, deck maintenance starts at installation. "It's very important that contractors install flashing tape to all surfaces prior to decking installation," he says. "The last thing you want is to have all your hard work fall apart due to not properly protecting the joists. Having the right tools like deck wrenches, spacers and the right cutting blades make a difference."