Here's How to Pick the Best Area Rug for Your Home
A guide to accessorizing your floors.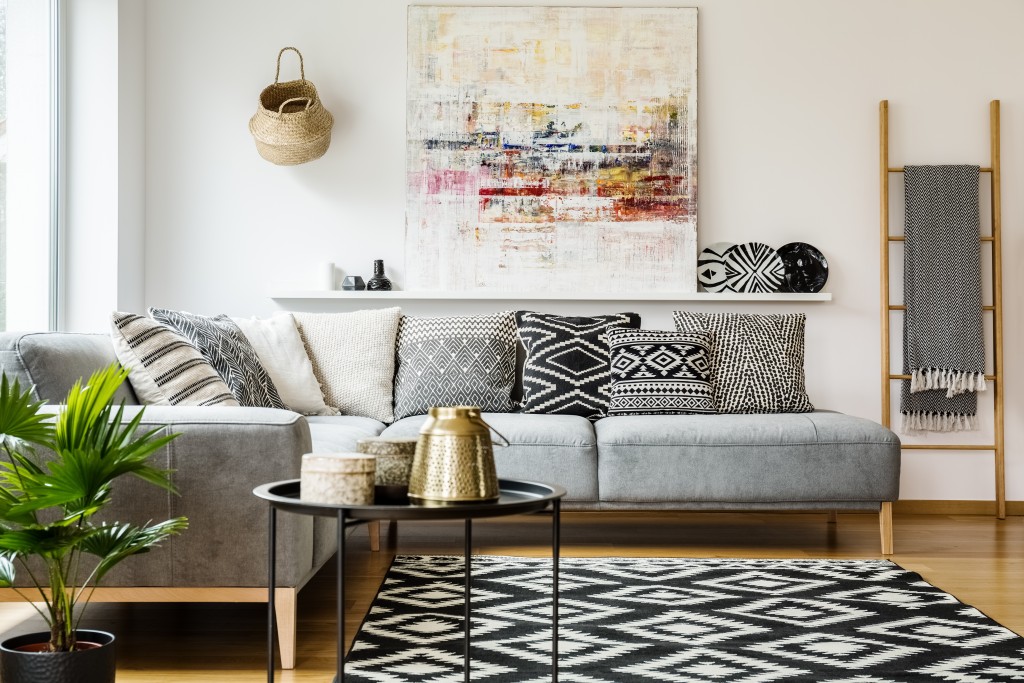 When shopping for area rugs, there are so many options available in different materials, textures, patterns and colors. Getting started in the selection process can be tricky, so here are the top five tips to consider when buying the right area rug for your home.
Determine the Size
Choosing the size of your area rug is the first step and depends on the look you are trying to achieve. Do you want all of your furniture to sit completely on the rug? If so, your area rug will be the most eye-catching feature in the room. Most homeowners choose larger rugs to make a room look bigger. And when a rug is centered between furniture, it makes a smaller statement in the overall space.  
Select a Rug Style
In addition to traditional Persian- or European-style rugs, there are now modern and contemporary options like bold florals, strong geometrics and simple jutes. Continue to ask yourself what kind of atmosphere you want to create in your room. 
Choose Colors and Patterns
Selecting the color and pattern of your new rug can be the most fun yet challenging part of the process. Different colored rugs will create distinct looks. You can lighten up your space, bring warmth, add color or make a bold statement. A textured, cream-colored area rug can soften a room, especially when it sits on a dark wood floor. Alternatively, a patterned, dark-colored rug can create a warm look in the same space. 
Factor in Lifestyle
Rugs come in either low-pile or high-pile options. Low-pile rugs are ¼-inch or shorter, great for high-traffic areas, easy to clean and belong on a smooth surface. It's perfect for those with children and pets. High-pile rugs on the other hand are taller than ¼-inch, ideal for cozy places and often look imperfect, adding texture to the room. A high-pile rug can create a luxurious atmosphere. 
Make a Decision
After figuring out what kind of area rug you want, it's time to go shopping. American Floor & Home has a variety of rugs in an array of colors, patterns and sizes. If samples are available, bring one home and see how it looks in your space before making your final purchase.