How This Kitchen Goes from Dark to Light
It's now an open, airy place.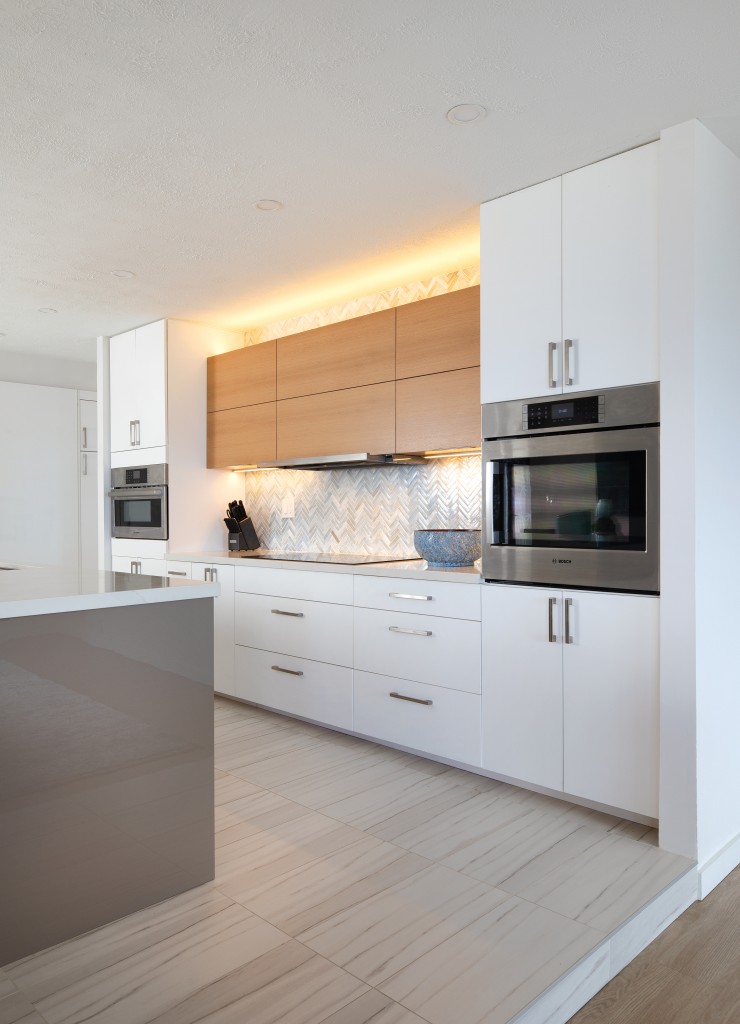 The kitchen of this Waialae Iki home gets a total makeover by DTC Hawaii, transforming it from a closed-off space into an open and airy place with plenty of room for enjoyment. Many layers of light are used in the design, for both function and ambiance, including under-cabinet lighting and up-lighting. See more of this renovation here.