How to Achieve a Grandmillennial Design at Home
Getting that granny chic look.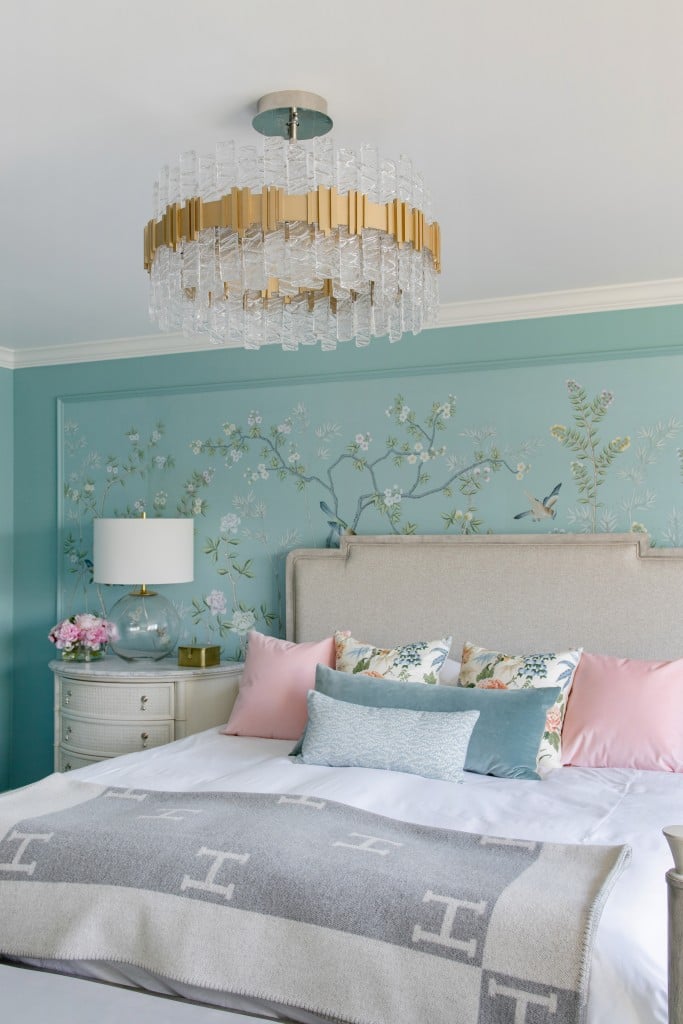 Design trends come and go, and often return decades later. Among the millennial generation, a style called grandmillennial design has become popular. The kicker? It may resemble your grandmother's living room.  
"This is a global generation, and the first generation to grow up in the internet age and it shows in their expression of individuality and variety," explains Carolyn Pace of Carolyn Pace Design. "They are confident and full of ideas and expert thrift shoppers who are breaking the rule 'keep things simple.'"  
Originally named by House Beautiful, this "granny chic" design features lots of patterns and textures that are unique, but not overbearing or chaotic. To imagine this look at home, introduce traditional and vintage styles with a mix of modern elements, perhaps with floral wallpaper, skirted tables and patterned upholstery. 
Here are more ideas to get this look. 
Restore Old Furniture
"Restoring grandma's old furniture and repurposing a thrift shop find are good ways to start your design project," says Pace. "Grandmillennial design is resourceful, colorful and nostalgic and tends to be more relaxed, marrying patterns, textures and colors. It leans toward using traditional furniture shapes mixed with coastal finishes like rattan and wicker." 
White and Wicker
If you're a fan of lighter tones and want a more subtle style, consider adding pleated shades, faux bamboo frames and wicker storage while keeping the rest of the color scheme neutral. Cozy ruffles, dainty florals and a pop of gold in the décor will warm up the room. 
A Bit of Toile
Take a bite out of this design with a toile printed sofa and some ceramic accessories. In this case, you are making old things new again. However, pairing these pieces with a modern component, such as a matte black framed mirror, will balance the look.  
Let There Be Light — and Some Shade
Pleated lampshades are a staple for this aesthetic. They can be complemented with a fabric-draped table or skirted furniture or maybe window drapes. For traditional lighting, consider the Corbett Lighting Ciro Pendant from Ferguson, Bath Kitchen & Lighting Gallery. This timeless pendant highlights a hang-straight canopy with matching sconces and is made of glass and iron. 
Less is More
We love accessorizing with embellishments like ruffles, pleats and fringes, but going overboard will make your space look cluttered. When choosing fabrics in bold patterns, center the design around it to be consistent. Using too many prints and colors can be conflicting and overwhelming. 
Something Borrowed, Something Blue
When curating the décor for your space, select pieces with a vintage feel. Needlepoint pillows, blue and white ceramics, an eclectic rug and Victorian furniture pieces are great choices. You also don't have to purchase all new items. Many homeowners see the style as a fresh take on what they already own; others opt for thrifted products and items from family and friends. 
Final Touches
"I think editing is the key for grandmillennial design," says Pace. "It can get a little mismatched and busy so be sure to remove pieces that disrupt the overall color concept. You want your space to be fun and enjoyable, exude warmth and comfort, and it's important to avoid sensory overload."