How to Design a Japanese Garden for Your Home
Peace within reach.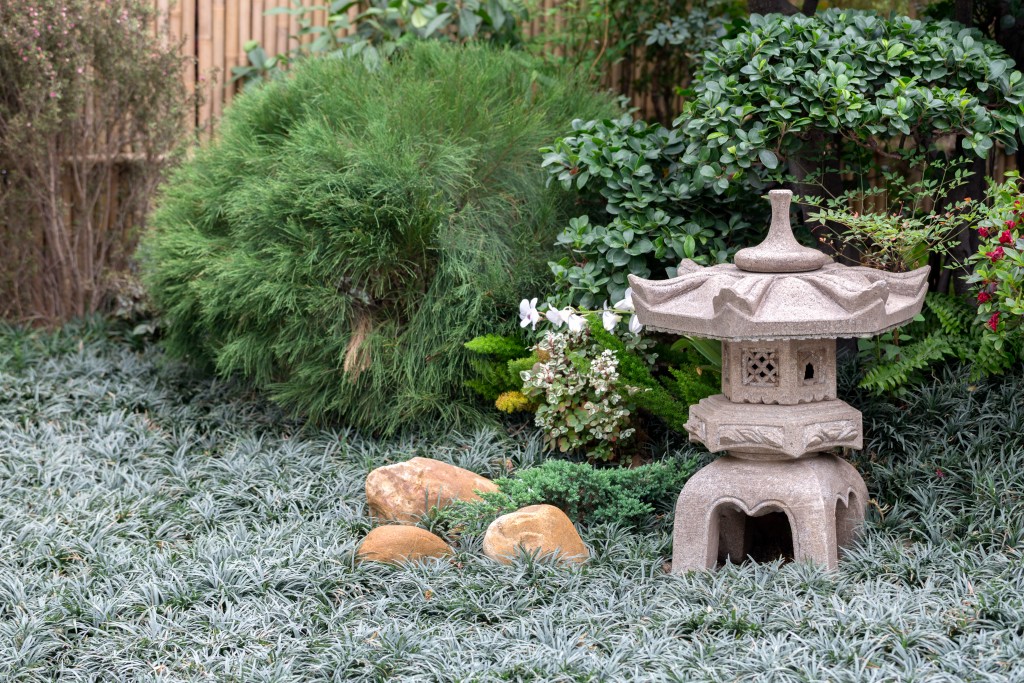 In a world that moves quickly, creating a Japanese garden at home can evoke the peace and tranquility you need. They also add appeal to your outdoor space without much maintenance needed.  
There are two types of traditional Japanese gardens. Japanese rock gardens are "dry landscape gardens" — there's no water — with sand gravel raked in a pattern to symbolize a river. On the other hand, Japanese moss gardens highlight the beauty of moss and how it establishes a soft, balanced feel. Moss is an integral part of Japanese gardens and thrives in humid, rainy climates. 
See below for concepts to keep in mind when creating your own Japanese garden.
Remember the Culture
The origin of Japanese gardens dates to the seventh century. They were used to express Shinto, Buddhism and Taoism beliefs. Back then, these gardens were designed to capture the landscape in its natural form. Now, they've evolved to include your preferences while maintaining some traditional traits, such as asymmetry, simplicity and openness.  
Keep it Simple
Simplicity is key to a well-designed Japanese garden. Stones and rocks can create a natural walkway. Some gardens even have decorative paths or gates. Limit the number of plants and utilize a monochromatic green palette — plants in similar shades — to achieve a calming aesthetic.   
Embrace the Japanese Concept of Ma
Ma relates to all aspects of life and is described as a pause in time. In Japanese culture, ma is meant to create a balance that includes both movement and stillness. It is also about being filled with nothing but energy and feeling. When it comes to your garden, pour passion into it but don't feel obligated to fill every corner.  
Find What You Need
Kiso Store carries almost all the essential elements you need to create a Japanese garden. Find gravel, rocks, stones, pavers and more at its Waipahu location. For plants, check out Koolau Farmers, which has stores in Honolulu, Kailua and Kaneohe.