How to Host a Classic Fourth of July Barbecue at Home
It's time to party in the U.S.A.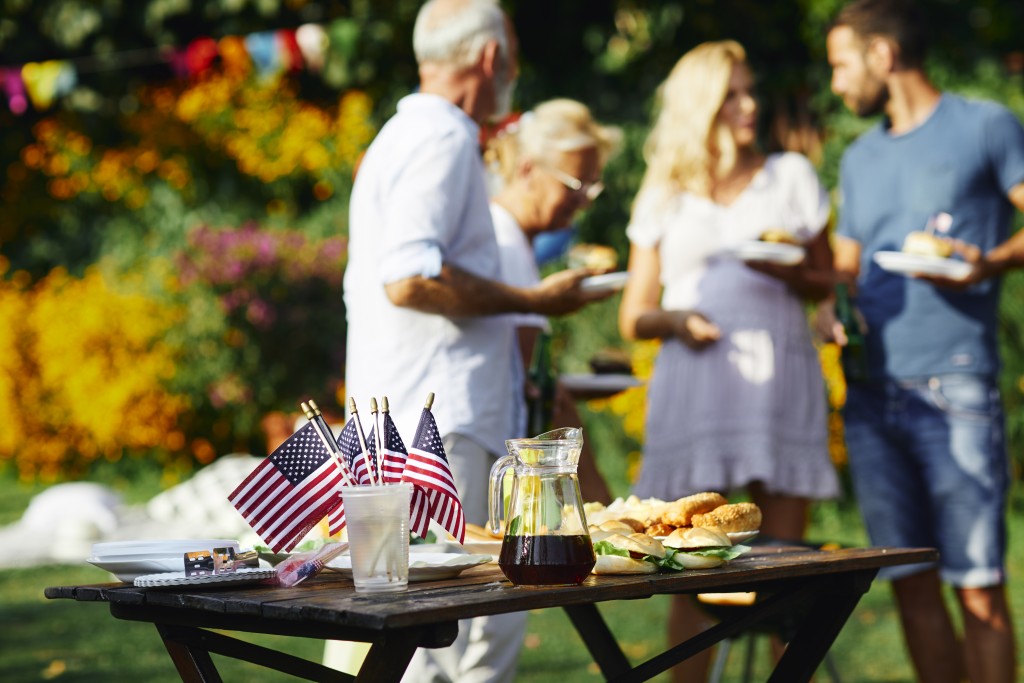 With Fourth of July just a few days away, you'll want your home to be the ultimate place to host an all-American classic backyard celebration. Whether you're spending the holiday with family or friends, here's how you can prepare your abode for the weekend festivities. 
Red, White and Blue
Make sure your outdoor space has enough room and seating for everyone. Rearrange and clean your patio furniture or opt to purchase durable ones that can handle the outdoor elements. To further embrace the holiday, put out some red, white and blue décor. Purchase themed paper plates, napkins and cups, along with balloons and streamers if you wish. Grab miniature American flags to stick in mason jars or bud vases for added flair.  
Get Your Grill on
Once your outdoor furniture is clean and set up, be sure to prepare your outdoor kitchen or grill area. Freshen up your outdoor kitchen by treating your cabinets with a fresh coat of paint — especially if they are looking dingy. If space allows for it, consider upgrading your simple hibachi grill for a gas grill from City Mill. Easy to light, quick to heat up and simple to turn off, the gas grills that are on the market today have numerous features you'll love. What's more, some have the ability to link to your phone via an app, alerting you when your food is cooked to perfection.  
On the Menu
Go for the classics — corn on the cob, burgers, ribs and hotdogs, for instance — and dish out some simple starters — chips and dip and veggie trays — for people to graze over before the main dishes are served.  
Let in the Breeze
Find ways to connect your indoor and outdoor spaces to allow flow and access to the home with ease. Be strategic and allow for different hangout areas inside and out to mix the party around. In the future and if you have the means for it, consider a new sliding glass door, the ideal upgrade to connect your indoor and outdoor spaces. Doing this update to your home will ensure that the party never stops as your new sliding door will allow for a blending of rooms for the best entertaining. 
For the Pets
You'll want to make sure everyone is having a good time this weekend, including your pets. Since it'll most likely be a hot day, make sure to provide some shady areas and water bowls for your pets to enjoy. Take the extra step of incorporating boundaries — durable fencing and railings are key — for your pets around your yard while guests are over and to secure your pets before the fireworks go off.