How to Keep the Roof Over Your Head in the Best Shape
Ideal practices for your rooftop.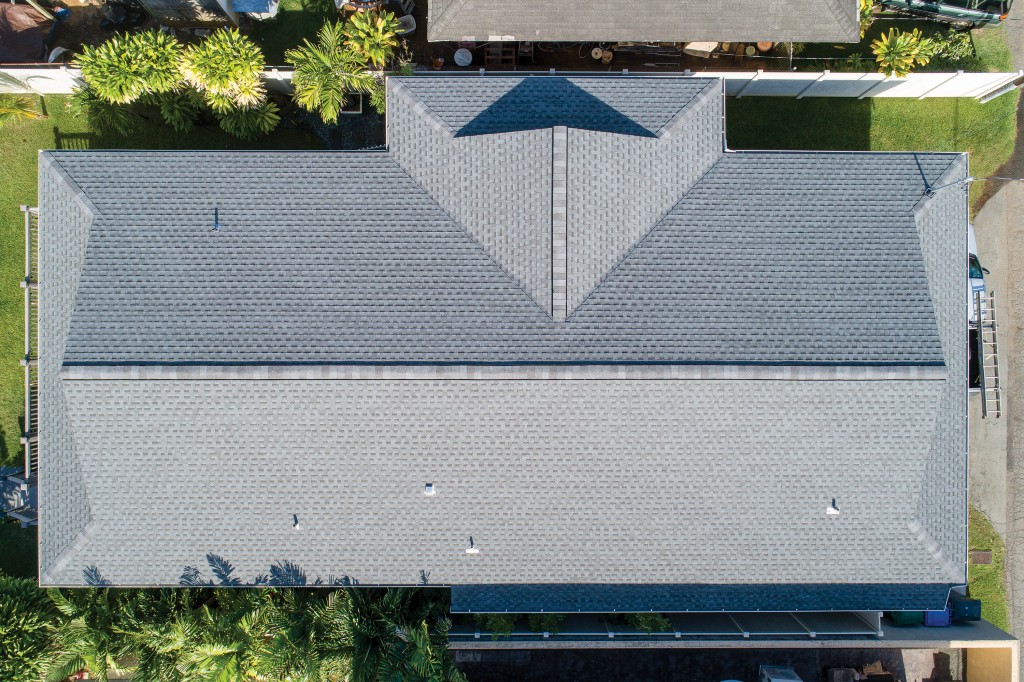 Avoiding terrible winters is one of the many advantages of living in paradise. Having favorable weather, however, is no excuse to neglect your home's roof: Regular maintenance is a must for keeping a sturdy one over your head.  
Warm and humid conditions mean more potential damage up there. "Hawaii has some of the highest ratings on the UV index in the United States," says Brennan Leong of Kapili Solar Roofing. "Due to this, building materials get a higher-than-average exposure, which causes a shorter service life of said materials."  
Hawaii's tropical yet corrosive climate puts additional stress on certain types of roofing materials and components. A common roof issue among homeowners is debris that collects in roof valleys, gutters or behind penetrations. According to Leong, plant growth can also occur on the rooftop, along with drains becoming clogged with debris, which can be as serious a problem as a leaky roof.  
To prevent these issues, Leong recommends maintaining your roof quarterly or semiannually — or annually, at a minimum. "At this time, weak points can be looked at and any potential areas of maintenance and repair can be addressed before they cause more serious issues," he says.  
As the rainy season closes in, checking your roof becomes even more important, explains Leong. "Many people wait until a leak occurs, oftentimes in inclement weather, to come up with a solution. This can be costly, cause potential delay and a reactive decision, in this case, is not the ideal means to solve your roofing problems."  
If you perform roof maintenance and realize it could be time for a new roof entirely, talk to a professional. "A homeowner should consider getting a new roof when the roof is no longer in repairable condition, costs for repairs exceed a designated percentage of replacement or the homeowner is looking for peace of mind in knowing that a long-term solution is being put in place," shares Leong.  
Work with a professional, who can guide you through the designing process and selection of roofing materials. "Select high-quality materials and contractors to perform the initial install of the roof," Leong says. "Proper maintenance and care for your roof once the install is complete is one way to ensure longevity and best quality."