How to Make the Most Out of Your Small Outdoor Space
Clever ways to enhance the backyard.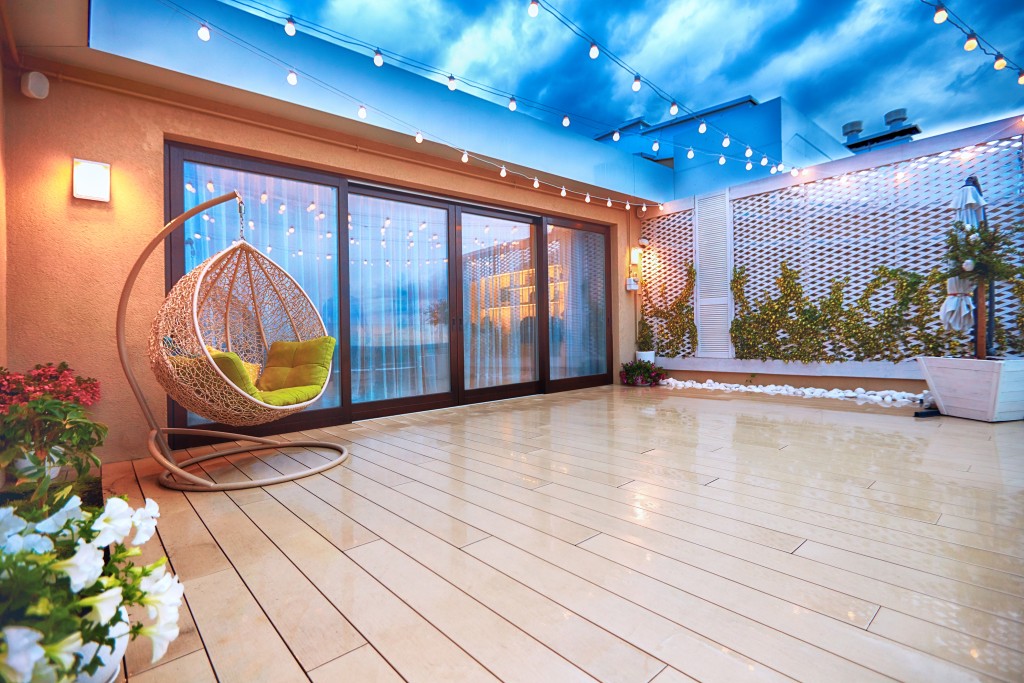 No matter the size of your outdoor space, you can still turn it into an inviting retreat. Read on for six ideas to make the most out of even the smallest spaces. 
Install a Vertical Garden Wall
Turn your barren backyard fence into a lush vertical garden that'll add not only a fresh appeal, but also a sound barrier. To get started, choose your plants from shops like Simply Garden or Koolau Farmers. To construct your own garden wall, gather materials like the frame, backing and fabric layers, and the irrigation and fertilizer systems from City Mill. 
Put up String Lights
Brighten up your space by hanging up some string lights from City Mill. If you don't have an outdoor outlet, consider building a pole-mounted lighting system using electrical conduit or utilizing an extension cord that's packed away in your garage. 
Invest in a Swing Chair
Fulfill your desire for an outdoor swing with a free-standing egg chair that's water resistant, stylish and comfortable. 
Maintain Your Deck
Spruce up your deck with some much needed maintenance. Remove debris from between deck boards using a putty knife, thoroughly sweep the space and use an appropriate cleanser. If you're redoing your deck altogether, be sure to invest in Deck2Wall Spacers, found at Rinell Wood Systems, which will ensure there's space between your home and deck ledgers in order to prevent rot. 
Paint Metal Patio Furniture
Perk up your old patio furniture with a fresh coat of paint. This will make both your furniture and backyard look brand new. Before painting, be sure to clean your furniture and remove any loose pieces of paint or rust. Then, prime the places where rust is forming and give each piece of furniture a quick coat of clean metal primer.  
Create Planter Boxes
If you have a small deck, drill planter boxes into your existing railings to have more space to plant. Fill your planter boxes with herbs or flowers and voila! You've created a mini garden.