Inspiring Backyard Projects to Tackle This Summer
Ideas to refresh your outdoor space.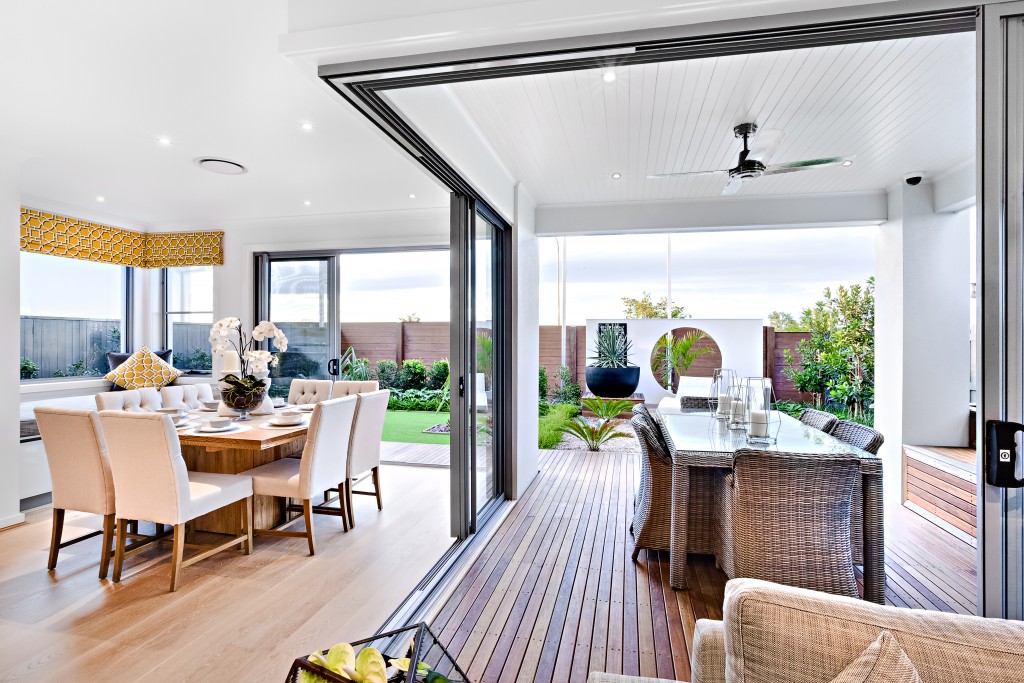 Your backyard should be a place you can enjoy — day or night — and retreat to after a long workweek. With long summer days ahead, your outdoor space is the perfect spot for barbecues and gatherings with family and friends. Embrace the outdoors and upgrade your space with some of these ideas:  
Cooking Up Comfort
Start by elevating the spaces where your guests will gather. Invest in some quality patio furniture or maybe a hammock and casual seating areas on the lawn. Whether it's an entire dining set or just a couple of loveseats, some new pieces can provide comfort and the right ambiance.  
If you plan on doing a lot of cooking this summer, consider setting up a grill or outdoor kitchen. When setting up an outdoor kitchen, be sure to weigh all your options with respect to cabinetry, countertops, barbecue elements and more.  
Whole New Level
The foundation for an updated look to your patio or lanai starts with the deck. Depending on the material, features and layout you select, each deck project can be different. It's crucial to decide beforehand what style and layout you want, and to factor in the durability of the materials you select.  
Once you have a new deck in place, you can consider connecting your indoor spaces to your lanai with sliding glass doors. This addition will bridge two previously separated spaces, making your home feel airier and more spacious.  
In terms of managing the costs of this medium- to large-scale project, you'll want to get estimates from several companies before selecting your contractor. 
Jump Right In
For the ultimate backyard retreat, dive into a new pool. With Hawaii's year-round sunny climate, a pool will help you cool off while making for a fun addition to your home. And if relaxation is your goal, you can also look into installing a hot tub or infrared sauna for the full at-home spa experience. 
Get Started
Every home renovation takes a lot of planning, budgeting and time — and of course the number on the price tag depends on the size and scope of your project. If you're ready to remodel or add to your outdoor space, consider a home equity line of credit, or HELOC, from First Hawaiian Bank. HELOCs are flexible lines of credit that can accommodate a variety of financial needs, both planned and unexpected.  
Call or visit any First Hawaiian Bank branch to find out how a HELOC can help finance your next backyard project. For more information, visit fhb.com.