Is it Time to Repair or Replace Your Roof?
Expert tips to help you decide what to do when your roof is damaged.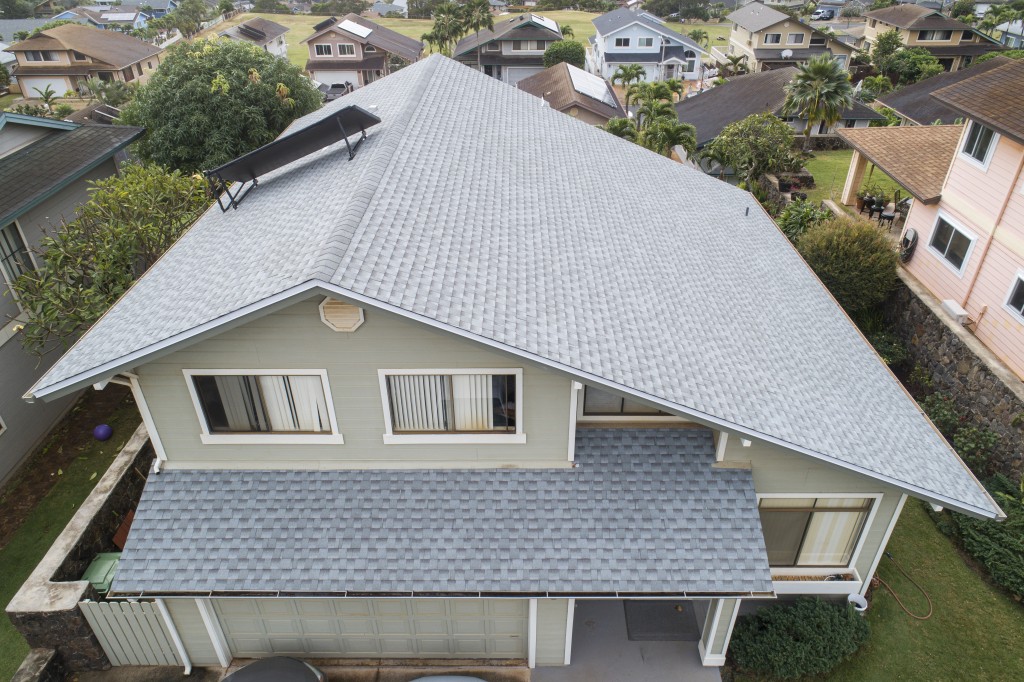 When your roof is damaged, it can sometimes be difficult to know whether a repair will be sufficient or if a replacement is needed. To help you decide which option is best for your home, here are some things to consider, according to Brennan Leong, president of Kapili Roofing & Painting.
Age of Roof
Do you know when your current roof was installed? Depending on the type of materials, its age may be a good indication of when to replace it. Look for signs of aging or any damage from storms or leaks. Replacing an older damaged or failing roof, rather than repeatedly paying for roof repairs, can be worth the investment — whether you intend to stay in your home for several decades or plan to sell soon.
Extent of Damage
"Roof replacement is more commonly recommended when areas of deficiency are widespread, roofing material does not appear to be repairable, or when cost to repair weighed out with likelihood of success, exceeds the potential benefit in cost savings versus a re-roof with guaranteed success to a homeowner," explains Leong.
Furthermore, roof repairs often come with no warranty. "This can cause more extensive interior damages, which can add to overall home maintenance costs," he says. "Repairs can be costly and come with higher risk for homeowners but do have their place as an option in certain circumstances."
A successful repair can help buy time to allow a roof to run the course of its service life — however it is not always a viable solution. Leong recommends seeing a roofing contractor experienced in both roof repair and replacement, who can assess the situation and make recommendations.
Differences Between Repair and Replacement
A roof repair is a short-term, smaller project that can pinpoint problem areas. The biggest advantage to such a project is the total cost savings. "It is typically a less invasive process and can help you buy time until … your roof needs to be replaced," says Leong.
However, there is no guarantee of success with a roof repair. "Contractors typically are unable to warranty a repair-only scenario, which exposes a homeowner to the potential of additional work needing to be done to fix their problem," he adds. "A repair is not suitable in every circumstance, and the roof must have certain criteria that must be met."
Roof replacements, on the other hand, have a few perks, including selecting a system that suits your preferences and needs. "It allows you to select something that has all of the features that you hope to gain out of a new roof," says Leong.
What's more, roof replacements come with workmanship and manufacturer warranties, providing you with some peace of mind.
Replacing your roof will take much longer than a repair since it is a complete overhaul of your previous system. And it will cost more. "A roof replacement is sometimes the only option for a home, but it is always best to have a reputable and knowledgeable roofing company inspect to see what sort of options you have available," shares Leong.
For more information and to schedule your free consultation, contact Kapili Roofing & Painting at (808) 621-7663 or visit kapiliroof.com.