Let Your Garden Shine with These Ideas
Create a thriving outdoor space.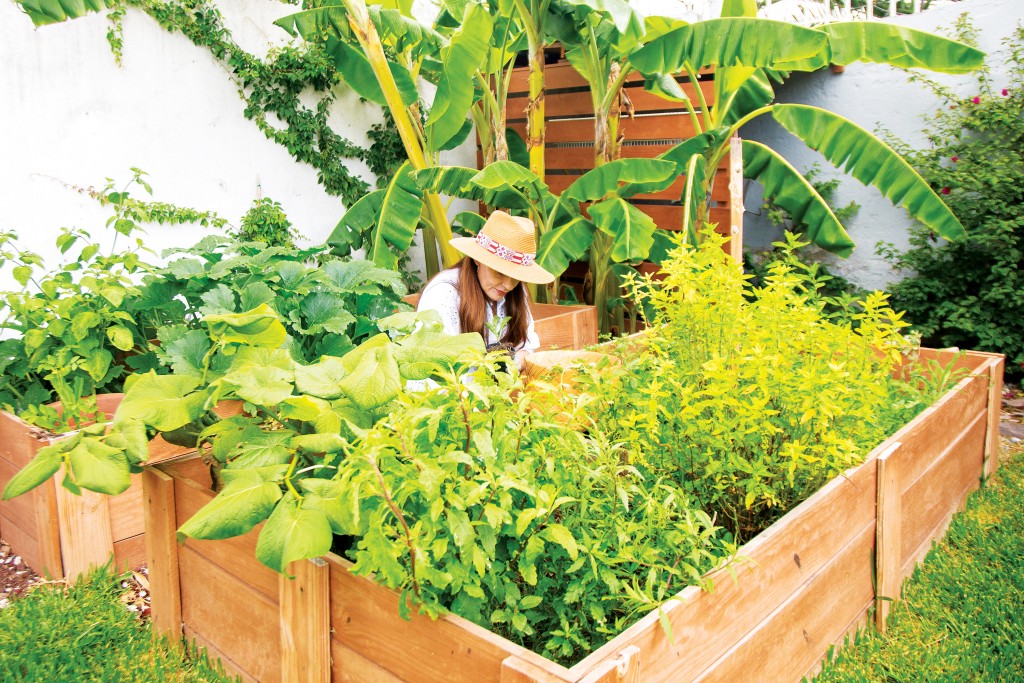 Tending to your garden takes more than just watering plants and deciding where to place flowers. Every plant, pot, structure and piece of art or outdoor furniture has a purpose and contributes to your space. Here are care tips and tricks, as well as ideas to create your ideal garden.
FEELING TROPICAL
Tropical plants have become the go-to houseplant this year, shares Katherine Hachmeister of City Mill. "These have really taken off since the pandemic and I see this continuing to be a top trend in the plant market for some time," she says.
Hachmeister shares that she's excited to see what's to come in the next year, especially with dark foliage and variegated plants. "Urban gardening and edible gardens have also increased in popularity, and I think this trend will continue to grow," she adds.
GO NATIVE
In partnership with Hui Ku Maoli Ola, a nursery in Kaneohe, City Mill now offers native plants. "This ties in perfectly with … people looking for plants that are really going to thrive and be enjoyable in their spaces," says Hachmeister.
EDIBLE ARRANGEMENTS
There are lots of benefits to growing your own fruits and vegetables. You're able to control the type of soil, fertilizer and seeds, which ensures clean eating. Citrus plants are extremely successful in Hawaii, shares Hachmeister, as they can handle both dry and wet climates. "They also stay a reasonable size so are a good choice for smaller yards or container growing," she says.
IDEAL CONDITIONS
Thankfully, residents of Hawaii don't have to deal with mainland-style winter weather. "Gardening in Hawaii is different from other places because we are lucky that we get to enjoy our gardens year-round with our good weather," says Hachmeister. "We are also lucky that we have a huge selection of tropical plants to enjoy in our gardens that many other places don't have the right growing conditions for."
TO THE MAX
"I think maximizing our garden spaces here in Hawaii and especially on Oahu is going to be a huge trending topic this coming year," says Hachmeister. "As our plant collections continue to grow and we have to find creative ways to work with limited space, I see things like vertical gardening and balcony/lanai gardens being top trends."
GOOD TO GROW
Ready to begin planning your new garden or revitalizing your current one? Start by laying out the groundwork of what you want, whether it be an edible garden, ornamental, tropical, etc.
"Do your research after that," says Hachmeister. "Read up on plants you found interesting so you know what kind of environment best suits them and what plants will do well in your space."
Find what's available to you locally by visiting a garden shop, like City Mill. Hachmeister also recommends picking up some essential tools, such as a hand trowel, anvil pruners, sickles, a small pickax and a folding saw and shovel.
When you want to add ornaments, like rocks, stones or fountains, check out Kiso Store. There you can find landscaping material for a future rock garden; if you already have one, sand and gravel is available to help maintain it. And rocks are a low-maintenance addition, whether you want to use them as decoration or to create a walking path to your garden.