Level up with the Best Smart Home Devices and Security System
Make life easier and safer with these fun tech gadgets.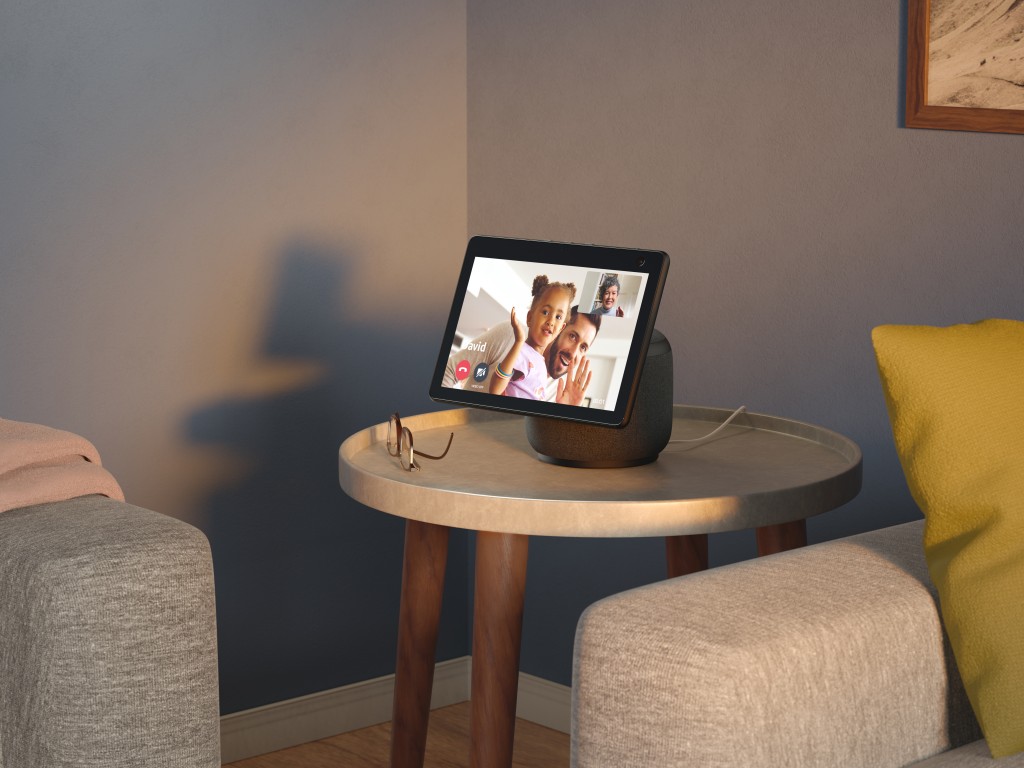 Smart home devices make life so much easier; you can control lighting, air conditioning, entertainment and security all from your smartphone — even when you're not in the house. What's more, these devices can even be set to work together to fully automate your whole home.
So where to begin? Start with outlining the wants and needs of your household and consider these smart home devices for security, comfort and entertainment.
Create a Well-Lit, Safe Entrance
It's amazing to think of how many smart home devices can be set up just in your front yard alone. To make sure the outdoor entryway is well-lit, try outdoor-friendly smart lights. The Ring Smart Lighting System allows you to create a network of motion-based security lights for outside your home.
Most of Ring's smart lighting components are powered by battery, making them simple to install. To make these lights "smarter" you must connect them to a Ring Bridge. Once connected, you can control the lights with Alexa voice commands or from your phone using the Ring app.
Then, link them with Ring security cameras, like the Stick Up Cam Battery. Video doorbells have become increasingly popular, letting you see who's there and speak to them without having to get up from the couch. Plus, footage of visitors is recorded, which allows you to see who stopped by when you were unable to answer.
Get the Whole Home Secured
MDH Automation offers whole-home protection, with its Control4 Smart Home OS 3. This system can make it look like you're home when you're not, sending you notifications of alarms and turning your home's lights on and off. You can have complete access with your phone or tablet through the app, adjusting not only security features — arm or disarm the system — but also controlling entertainment in each room.
Be Ready to Entertain in Living Spaces
As far as smart speakers go, the Amazon Echo Studio is top of the line. It's less pricey than Apple and Google speakers and offers great Alexa features. It's packed full of smart home and assistant technology and smart audio considerations. Not only will your music be played loudly and clearly, but Amazon Echo Studio can also connect to your Amazon Fire TV devices for more immersive sound. Additionally, it can easily connect to many other smart home products.
Smart displays are a good option to view live feeds from your smart doorbell or security camera, make video calls or control your connected gadgets with a few taps. Trending smart displays are the Alexa-powered Amazon Echo Show 10 and Google Assistant-powered Google Nest Hub Max.
Channel Your Home's Temperature Setting
For climate control, the Nest Learning Thermostat stands out. Upon installation, it learns your heating and cooling preferences throughout the day and night, then automatically sets up a personalized schedule. For something more budget-friendly, consider the Nest Thermostat, which requires manual scheduling but works just as well.