Redend Point is Sherwin-Williams' 2023 Color of the Year
It's a blush-beige that will inspire new discoveries.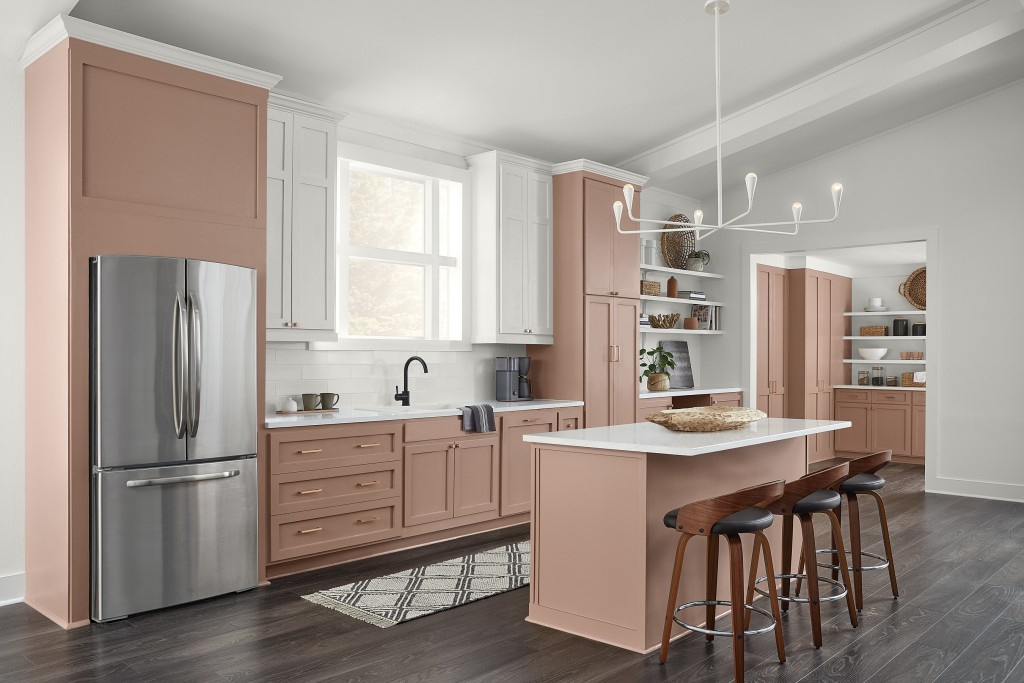 Sherwin-Williams sets the tone with warmth and intrigue when it comes to Redend Point, its 2023 Color of the Year. This earthy, soft and subtle hue is sure to make any space cozier.
The color is an eye-catching, calming blush-beige that evokes expanded horizons and adds a unique touch to any home. "Redend Point was inspired by the idea of finding beauty beyond ourselves," says Sue Wadden, director of color marketing at Sherwin-Williams, in a press release. "It is a heartening hue that invites compassion and connection into any space.
"The color is a natural choice for those looking for a warm and joyful neutral in both interiors and exteriors. Redend Point is a beautiful color and I can't wait to see how consumers play with it and style their spaces."
Redend Point (195-C4) embodies the exciting idea of a destination worth moving toward, encouraging the spirit of discovery. To further spark consumers' imaginations, Sherwin-Williams and Etsy, the global marketplace for unique and creative goods, have curated a selection of complementary home décor items as well as art and accessories from Etsy sellers. These products include stoneware vases, hand-poured candles, modern wall art, hand-printed linen napkins and more, according to Sherwin-Williams.
Learn more about Redend Point at the Sherwin-Williams website or visit your nearest Sherwin-Williams store.