Rev Up Your Garage Organization with These Tips, DIY Projects
Put these ideas into gear for a clean and organized garage.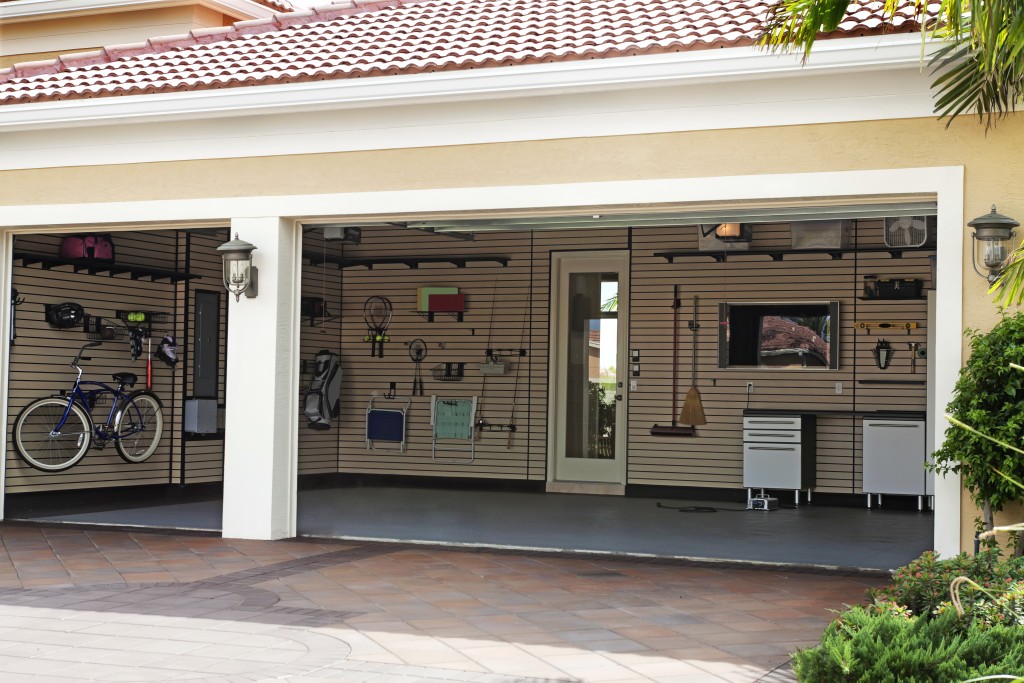 Consider adding organizing your garage to your list of summer projects. More often than not our garages turn into storage for anything and everything, except our cars. But did you know that by parking your car outdoors, it can suffer damage from UV exposure, bird droppings and tree sap? Storing it in a garage will keep it a lot cleaner and could help prolong its life. Put a stop to the mess with these tips and DIY organization projects.
Clean it Out
Before choosing how you want to reorganize your garage, you need to be able to see the entire space you'll be working with. Get some garbage bags and divide the items between what you'd like to throw away, donate and save. Then look at the saved items and see if they can be stored somewhere else in the home.
Make the Most of Vertical Space
Garages offer a lot of vertical space, so opt for a wall-mounted shelving system. This will allow you to take the shelving up as high as you'd like. Stand-alone units can be moved to free up wall space; some even have wheels for portability.
Use a Track System
Keep brooms, mops and dustpans off the floor and out of the way by crafting a handy organizer out of scrap wood and pipe straps. Hung on the wall, this cleaning tool holder takes up less space compared to a traditional storage bin. If you don't feel like DIY, consider purchasing tracks, hooks and attachments that can hold and store just about everything.
P
ut it
O
n a Shelf or Hook
In order to maximize potential storage, garage shelves can be freestanding units, anchored to walls or attached to ceilings — which has the advantage of freeing up floor space. Keeping a garage organized is easier than it seems. It just takes discipline and the right shelves to keep items like gardening supplies, paint and tools together and away from children's hands. What's more, utilize hooks for bulkier items like bicycles, surfboards and other sports equipment.
Get it Neat and Tidy
Plastic storage bins look neat and tidy all in a row. Label each bin to ensure you know exactly what's inside. If you have the space for it, cubbies are a great way to keep every member of the family organized. Additionally, storage bins are more durable than cardboard boxes and offer storage solutions for items that may gather in piles. The lids also protect the bins from dust and moisture.
Bring out the Tool Chest
If you have a lot of tools, you'll more than likely need a tool chest. It's also a great organizational space for hardware, car supplies and other frequently used items. Tool chests often feature multiple drawers of different sizes, lockable drawers and wheels for portability. Small containers are sometimes included, perfect for screws and drill bits.
Create Zones
While you're organizing, come up with a game plan to store everything in a functional area of your garage. For example, the first wall of your garage could be the lawn and garden or outdoor toys and activities zone. The back wall can be the shoes, boots and rollerblade section, while the final wall of the garage could be the place for cleaning supplies, ladders and trash and recyclable bins.
Once you're all finished, move your cars in and enjoy your new and organized garage.