Revitalize Your Kitchen or Bathroom with a Unique Backsplash
What's your tile style?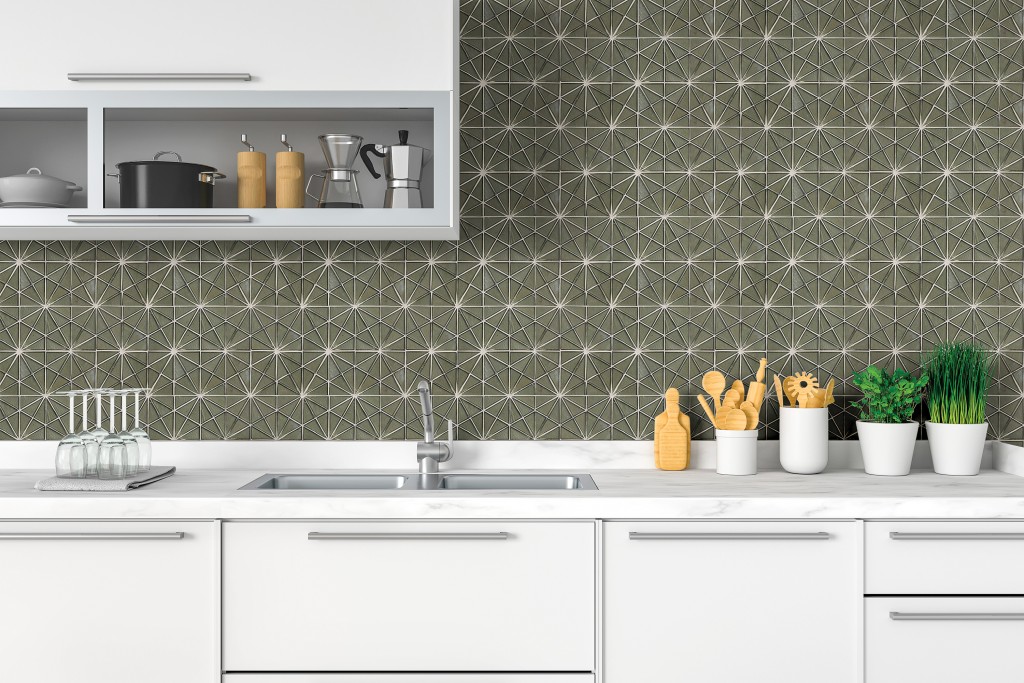 Tile is a top choice for kitchen and bath backsplashes because of its easy-to-clean nature and steady durability. And knowing where and how much tile to use starts with the basics, such as material and size. For backsplashes, tile can be chosen more for its color and patterns rather than its toughness. From design to maintenance, each tile listed here has its own set of advantages to consider.
Glass
Glass tiles are easy to clean and stain-resistant, but also fragile. They incorporate a variety of styles and come in smaller sizes, which are great for decorative, detailed surfaces. MSI Surfaces' Palisades Handcrafted Glass Collection, for instance, features eye-catching shapes, graphic patterns and intricate designs. The collection's colors range from soft hues to glamorous metallics and help to give a distinct look to your home.
Ceramic
Ceramic tiles are clay-based — such as terra cotta and porcelain — and are smooth and easy to keep clean. However, sand and grit can dull a glazed surface over time. The Renzo Ceramic Wall Collection from MSI Surfaces offers a blend of neutral and tranquil tile colors. This collection features a palette of denim blue, trendy gray, jade green and creamy white.
Concrete
Contourz from Lunada Bay Tile is a concrete tile that has similar characteristics and care requirements as natural stone (marble or limestone). The 3D triangular tiles featured in this unique collection showcase an intertwined and curved sculptural pattern and are made from the company's specially engineered concrete.
Playful Patterns and Colors
Since tile is textural, its style comes from the way shapes intersect. Square and rectangular tiles can be laid out directly on top or beside one another for a simple, timeless look. Vertical arrangements can help a room feel taller and horizontal tiles can make it appear wider.
Both MSI Surfaces and Lunada Bay Tile offer expansive varieties of patterns that can give your home the style that you're looking for. MSI Surfaces has a palette of beautiful, elegant and colorful materials and Lunada Bay Tile is known for not only its ceramic and concrete tiles, but also its handcrafted glass tiles, which include Agate, Lapis, Sonaré and Textile.