Shop at Live Beautiful Home for Gorgeous Décor and More
Find timeless, chic home goods at Kailua's newest store.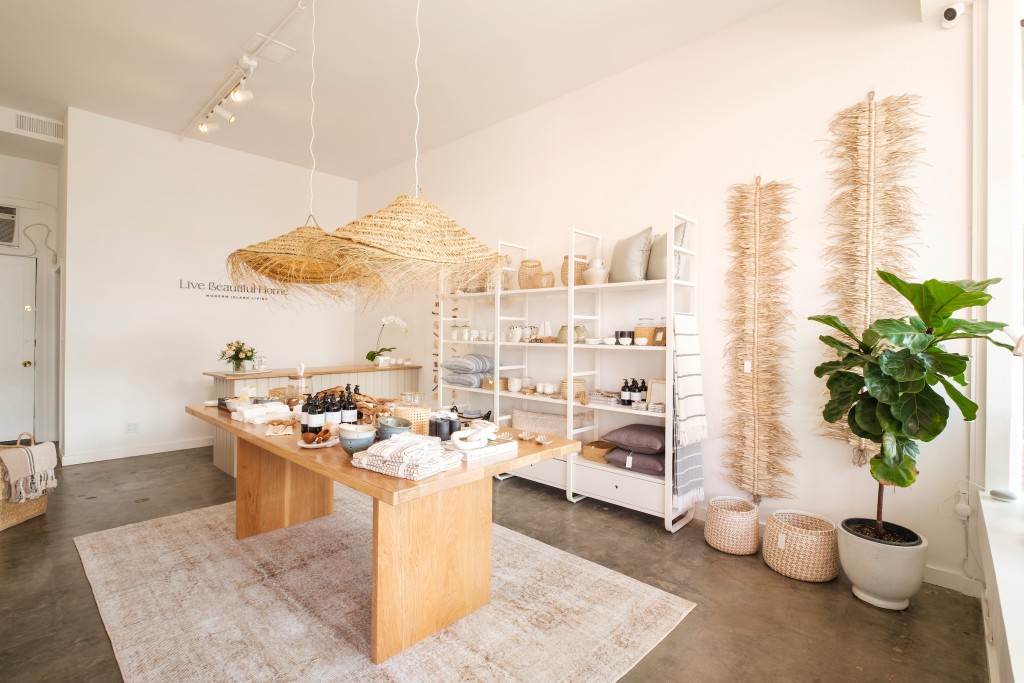 If you're in the mood to spruce up your home, you can beautify every nook and cranny simply by visiting Live Beautiful Home, Kailua's newest home goods store. Live Beautiful Home specializes in home décor with everything "from entertaining essentials to all the things that make a house a home," says owner Alicia Sword. "Our focus is on more modern décor with an island twist."
Currently, the majority of the store's handmade items are sourced from small businesses on the Mainland; however, Sword intends to incorporate a variety of goods from Hawaii artists as well.
When the opportunity presented itself to move to Hawaii three years ago from New England, Sword and her family were ready for the change of pace and weather. "We've fallen completely in love with Kailua and couldn't imagine calling anywhere else home," she says.
After settling in, Sword noticed a lack of home décor stores in the area and found it difficult to find affordable, modern pieces. "I realized it was not only the right time to open my store, but that it was the right place," she explains. "I could have my dream of owning my home décor store and fill a need too!"
"Live Beautiful Home is about providing modern home décor that is simple, functional and timeless," she adds. "Our focus is on inviting neutrals, quality and affordability. We feel everyone deserves to live beautifully in their home."
Many of Live Beautiful Home's offerings are priced at under $100. One of Sword's favorite items are the 100% linen pillow covers. "These are sourced from a third-generation family-owned business in Chicago. They come in the most beautiful colors, patterns and textures," she says. "Each pillowcase has a different detail, from a more casual washed linen with a button closure to a two-sided fringe design giving off a more sophisticated look. Linen is such a beautiful textile and becomes softer and cozier with use."
Live Beautiful Home is at 438 Uluniu Street in Kailua, Oahu. Store hours are Tuesday-Saturday, 10 a.m. to 5 p.m., and Sunday, 11 a.m. to 4 p.m.; the store is closed on Mondays. Be on the lookout for the store's website, which is slated to launch in June, and in the meantime follow their Instagram @livebeautifulhome.