Soothing Ways to Refine Your Bathroom into a Cozy, Comfortable Place
A cozy and comfy bath.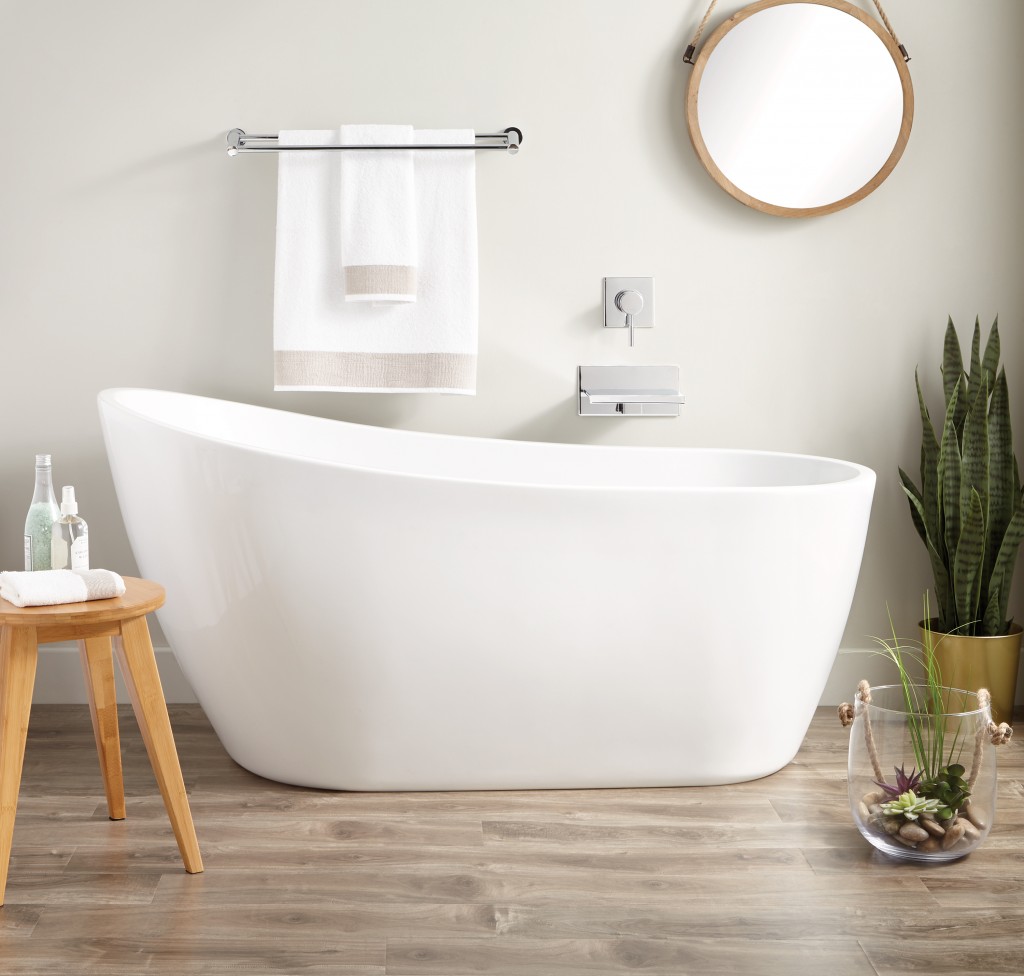 You deserve a place to relax and unwind. Thankfully, you don't need to sacrifice style to create a cozy and comfortable bathroom.
A Good Soak
What says rest and relaxation more than soaking in a tub after a long day? Deeper than the average bathtub, soaking tubs offer the ultimate in relaxation by allowing you to fully submerge. Free-standing or placed against a wall, a soaking tub makes a huge design statement and is a bold, eye-catching centerpiece that adds an air of sophistication and luxury to any bathroom.
Set the Mood
Back-lit mirrors and medicine cabinets offer ambient lighting without adding glare or reflections and can double as night-lights when dimmed. "Good lighting is complementary to everything else in the room," says Kyle Kamakura of Dial Electric Supply Co. Inc."Especially in the bathroom, you don't want any shadows. You want even illumination and not too bright where there's a shock factor either."
Stay Warm
Imagine stepping out of your soaking tub and onto heated floors. The warmed floor feels wonderful on bare feet and enhances your bathing experience. Normally, you're greeted with an initial chill when stepping out of a hot bath, but heated floors maintain a consistently comfortable temperature.
Upgraded Fixtures
Replacing your shower head with something lavish like a rain shower head is an easy way to turn your daily shower into a rejuvenating event. Other upgrades to think about are touchless faucets and sleek sinks.
Calming Colors and Plush Towels
"Make sure you have a good color palette and temperature," says Kamakura. "There's not really a right or wrong; it's definitely a personal preference." For a tranquil environment, you can opt for soft, muted colors. "You don't want to overwhelm the space with too much of anything," he adds. For added comfort, include fluffy towels in your bathroom, as well as a few extras tucked away for guests.