Spring Cleaning Tasks that You Can Complete in One Weekend
Your place will be spotless in no time.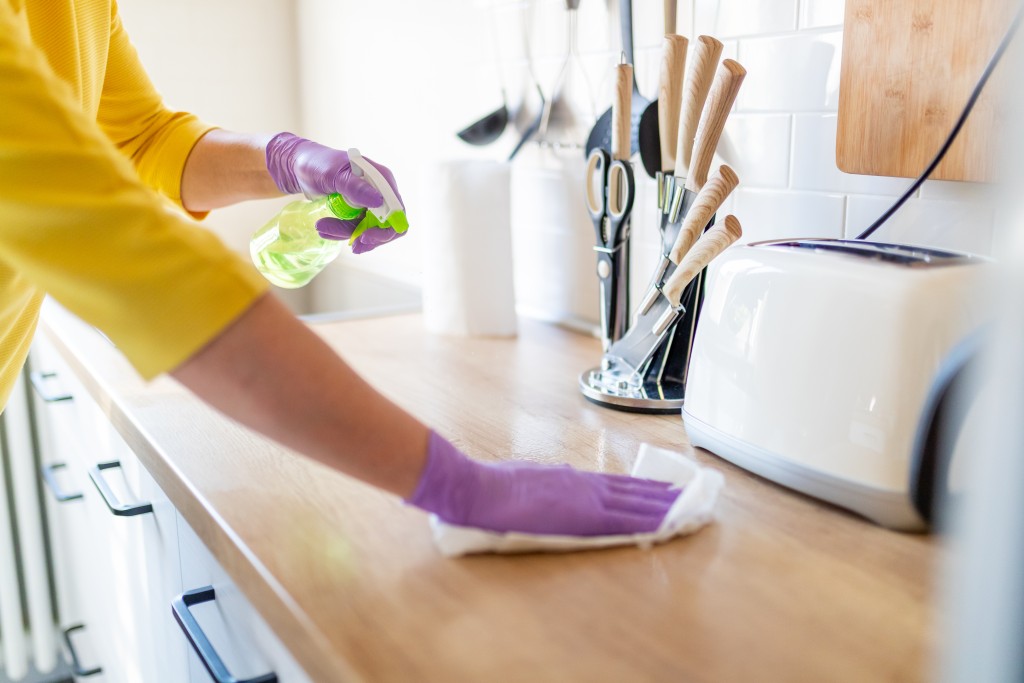 Spring cleaning doesn't need to last all season long. Shorten your to-do list by knocking out the big-ticket items in one weekend — especially the chores you've been dreading to complete. Once you've finished, you'll feel refreshed for springtime. Here are eight often forgotten areas that you can tackle this weekend. 
1. Air Filters and Vents
If your home has central air conditioning, the vents should be cleaned periodically. This often slips our minds because the vents are out of sight. Be sure to also wipe down the air filters or replace them if needed. 
2. Ceiling Fans, Tops of Cabinets, Doors and Picture Frames
Look up and you'll notice a pile of dust collecting on the ceiling fans, cabinets and doors. Grab your duster and wet rags to do a thorough wipe down. If possible, clean the corners of your ceilings. Focus in on the picture frames hung or placed around the house and give them a dusting too.  
3. Walls and Baseboards
Dirt and dust can collect over time on your walls and baseboards. Start at the top and work your way down using a duster. Don't forget the electrical outlets and light switches. Remove all the accumulated dirt at the bottom of your baseboards with a damp cloth. 
4. Kitchen Appliances
From the coffee maker to the stovetop, give your appliances a good cleanse. If you want to spend an entire day cleaning in the kitchen, add clearing out the fridge and deep cleaning it to the list. Make sure you get behind and under it! Some other areas to get to are behind the oven and the sink. 
5. Shower Curtain and Bathtub
If your shower curtain is collecting mildew or soap scum, it's time to throw it into the washing machine. Put the curtains and liners in with dirty towels and mix in detergent and a cup of baking soda to brighten them up. While those are in the wash, give your bathtub a scrub. 
6. Underneath Your Furniture
Dust bunnies love to live beneath our beds, couches and tables. Quickly get them out of there with a mop and vacuum. 
7. Closets
If your closet floors are looking a little crowded, it's time to clear it out. Consider going through items that can be donated or discarded. Put the rest of your clothes back on the hangers. To finish, sweep and mop the floors. 
When's the last time you really cleaned your office space? Wipe down the keyboard and monitor and throw away all the clutter on your desk. Recycle papers that are no longer needed. A clean home office means a clear mind that's ready to be productive.