The 5 Best Summer Herbs to Plant in Your Garden
Bright herbs that are sure to add flavor to your summertime meals.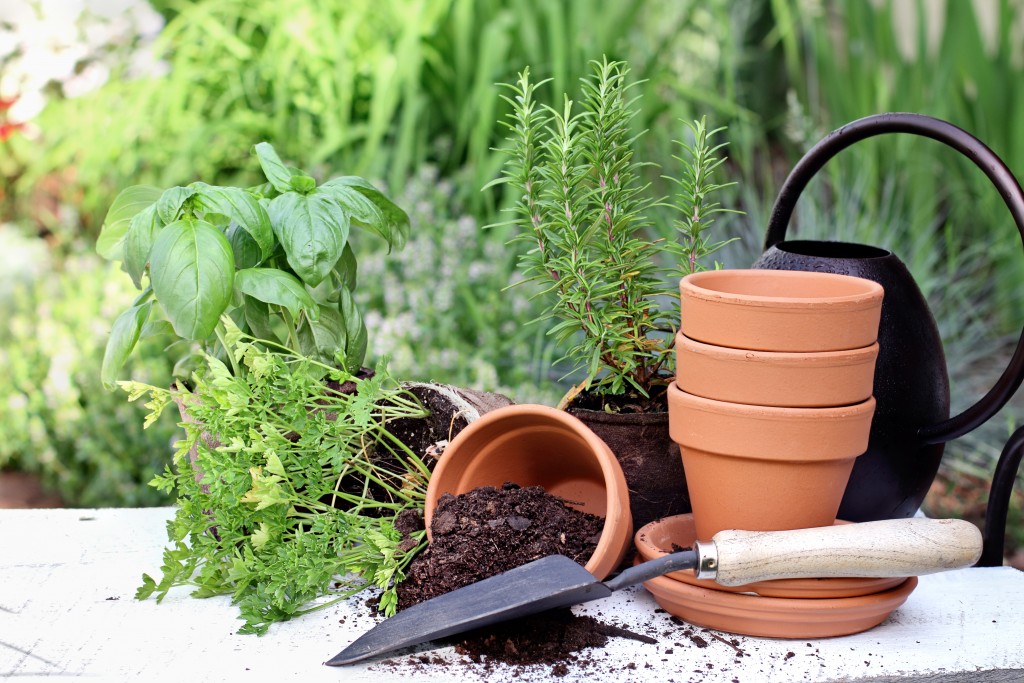 The gratification that comes with garnishing your meals with homegrown herbs is unlike any other. This summer, spend your afternoons in the garden and grow your own herbs to simply add flavor to your kitchen.  
Read on for some popular summer herbs that you can start growing today.  
Mint
Mint grows fast — whether it's in a garden or a pot — and is best in partial sun and moist soil. To harvest, gently pull off fully grown leaves, encouraging the herb to fill out and continue growth. For its freshest flavor, it is best to use harvested mint immediately, but it can also be stored in the refrigerator for several days, air dried or frozen in a sealed bag or container. Consider adding fresh mint to a fruit smoothie, stir into lemonade and iced tea or add to salads, sandwiches or your favorite dessert. 
Basil
Basil can be used to make homemade pesto, infuse oils, top a homemade pizza or add to soups. Ideal growing conditions for basil plants are full sun and moist soil, and to harvest basil just pinch the leaves off with your finger where it meets the stem. Basil can be stored by freezing in an airtight container, but it is tastiest when used fresh.  
Chives
Not only do chives add to your herb repertoire, but they also add aesthetic to your kitchen as they can be stored on your windowsill. A chive plant can thrive in the sun or partial shade in moist soil. To harvest, use a sharp pair of scissors to chip chives and then chop them on a cutting board. Chives add a subtle onion and garlic flavor and are perfect for sprinkling on top of omelets, soft cheeses and potato dishes. 
Dill
Dill loves the summer sun. To harvest, snip fresh dill leaves as needed after plants have reached 8 inches tall or more. Dill leaves have the best flavor just before flowers open. Its flavor has a hint of citrus and is slightly bitter. Most often, dill pairs well with fatty dishes and can also be used for medicinal purposes like in a stomach-soothing tea to treat gas or digestive issues.  
Cilantro
Cilantro also grows best in full sun and likes to be watered when its soil is dry to the touch. It's best to harvest cilantro weekly by snipping the bottom of the stems, which promotes new growth. This herb pairs perfectly atop tacos, salsa, guacamole or salads.