The Fundamentals of an Accessory Dwelling Unit
Homeworks Construction explains the ABCs of ADUs.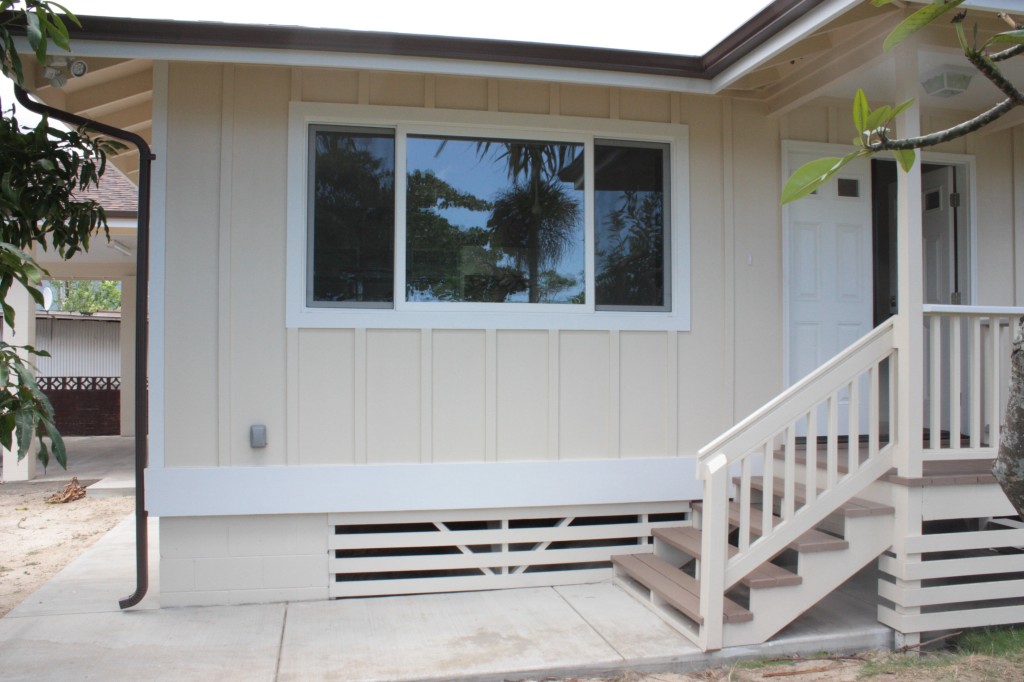 Accessory dwelling units, or ADUs, are quite common in Hawaii. Built on the same property as the main home, these structures are typically used for children returning home from college, parents who want their independence while aging in place or for renting out as an additional source of income.
An ADU will often have its own bedroom, bathroom, kitchen or kitchenette, and living space. The current dwelling and lot size are important factors to consider in the build, along with some very specific rules and regulations. "There are a fairly complex set of guidelines that must be followed in both how it is built and what we can build," says Marshall Hickox of Homeworks Construction.
As a design-build firm, Homeworks Construction offers a full-service experience to complete your home build or renovation. If you're thinking of having an ADU on your property, Homeworks Construction can help.
Hickox explains all you need to know about ADUs before you begin building one.
From the Start
Before you begin, Hickox recommends that you follow the ADU pre-check form from the Department of Planning and Permitting. Once you know you can proceed, and you have the budget for the project, "we can explore all the different options and what the implications, pros and cons, of each one is," he says. "Once the ADU is approved we will do a more in-depth design and estimate."
What's Right for You
From there, you can decide on what type of ADU — detached or attached — is the ideal fit for your property. An attached ADU is built attached to the primary dwelling while a detached ADU is a separate stand-alone structure, explains Hickox. He adds that there are ways to convert an existing space to an ADU without adding any square footage, if all criteria and current codes are met.
All the Benefits
Depending on who lives in your ADU, it can be designed to share the existing home's utilities or be a stand-alone with its own electrical and water meters. "ADUs are a great solution for an expanding family or to creating an aging-in-place alternative for parents or even yourself," Hickox explains. ADUs also provide multigenerational families with separate living areas and property owners with increased cash flow and property values.
To learn more about ADUs, reach out to Homeworks Construction, Contractor License BC-2004, at (808) 955-2777. Visit homeworkshawaii.com to see the company's portfolio of work and list of services provided.