The Top 5 Mistakes to Avoid When Renovating the Bathroom
Considerations to allow for a smooth renovation.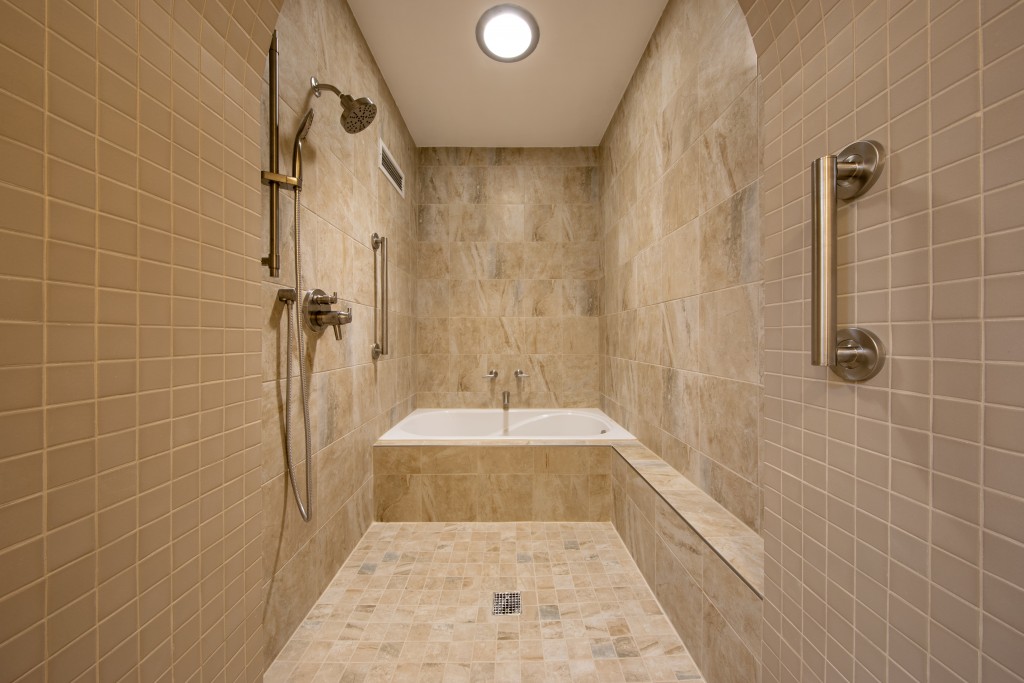 Bathrooms may be smaller than other rooms in your home, but they are one of the most important areas. If you're thinking of renovating, don't rush into it. Make sure you consider and avoid these five bathroom renovation mistakes before diving in to save you both time and money. 
1. Trying to Do Everything Yourself 
"The biggest mistake is trying to do it yourself and not seeking professional help," says J.R. Moorhead of Moorhead & Company Inc., a local company that specializes in kitchen and bathroom renovations. Projects such as tub-to-shower conversions, for instance, can be a lot more complicated than you think due to the time and effort that's put into it. 
2. Lacking a Clear Plan
This is where working with a professional comes in handy. Without a clear game plan, you could end up ripping out the toilet without the precise measurements or materials needed afterwards. It's important to plan with your contractor before getting started — as well as those in your household who'll be impacted. 
3. Underestimating the Costs
"It's really hard to give a blanket price on a bathroom," says Moorhead. "One of the biggest misconceptions is how much it's going to cost." Be honest about your budget and stick to what you can afford. If you overspend, you'll have to cut corners and may not be pleased with the results. Extra costs do arise, and it might be safe to budget an extra 15-20% for unexpected expenditures.  
4. Choosing the Wrong Materials
Starting your project before having all the right materials is strongly advised against. This wastes time and money, shares Moorhead. Since bathrooms undergo some serious stress — from high moisture levels to quick temperature shifts — it is important to get materials that'll prevent warped or mildewed floors, walls or vanities.  
5. Not Knowing All the Rules or Requirements 
Especially if you live in a condo, renovations come with a lot of rules and regulations that you must abide by. Oftentimes, plumbers need to shut the water off to do repairs and remodels. Building managers sometimes only allow water shutoffs so many times per week or on specific days, so it's essential to have a skilled contractor that can work around the rules of your home.