These Eco-Friendly Appliances Will Help You Reduce Your Carbon Footprint
Green products that minimize your energy usage at home.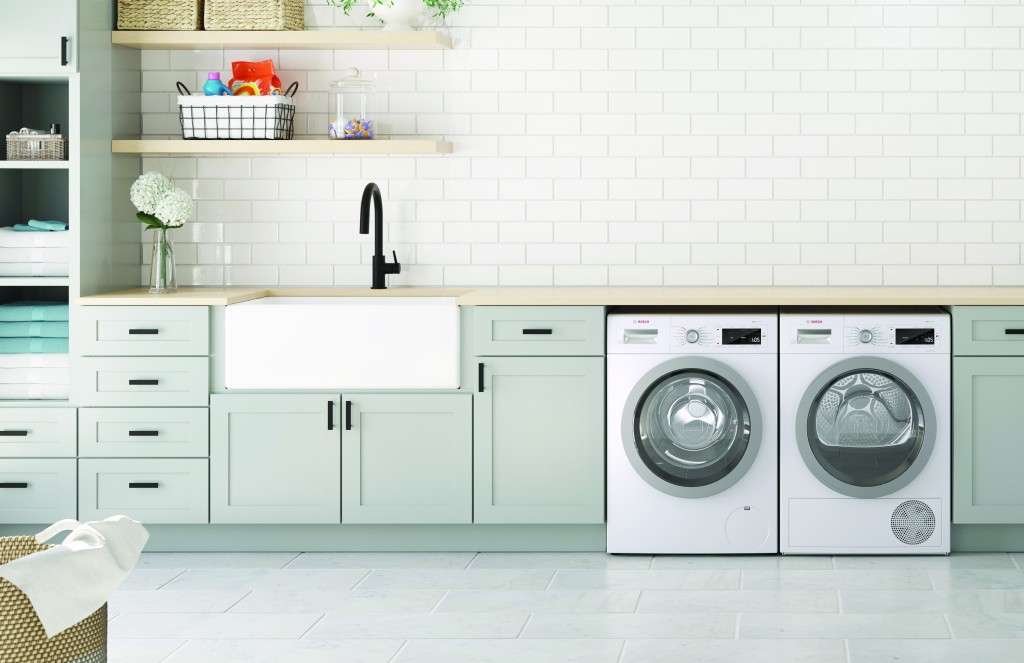 Appliances are an imperative part of the home. We use them to wash our dishes, clean our clothes and keep our food from going bad. It's important to be mindful of how much energy we use and make a conscious effort of saving where we can, not just for our household, but for the environment too.
Consider switching to more eco-friendly appliances, especially those that are Energy Star rated. These products meet federally mandated guidelines and are ensured by the Environmental Protection Agency to be energy efficient.
Here are some of the most energy-efficient appliances that'll help you reduce your carbon footprint.
Running Cool
Refrigerators are active all day, every day. Most American households have a refrigerator — some with two or more — that uses large amounts of electricity and emits high levels of greenhouse gases every year. When shopping for a new energy-efficient refrigerator, consider the size you need based on the dimensions of the space, as well as the number of people living in your home.
The LG Smart Double Freezer Refrigerator with Craft Ice™ has ample room to store even more food — it has 28 cubic feet of space — and the freezer offers a dual ice maker with a slow-melting round ice feature.
Fresh Load
Washing machines are such a necessity in the home that we often don't think about the water pollution, waste and energy consumption that they cause annually. Dryers also consume a lot of energy.
Bosch recently introduced its latest laundry innovation: the 500 Series compact washer and dryer with Home Connect™ possibilities. It has heat pump drying technology and was recognized as one of the most efficient appliances of Energy Star in 2021.
Cleaner Dishes
The latest Energy Star-rated dishwashers are energy efficient and help save on water over time. If you're ready to install a new dishwasher, check out the Miele G 5000 Dishwasher Series. It has a QuickIntenseWash setting that delivers clean and fast results within an hour.
Miele also takes pride in this product's ability to save up to 50% more electricity than standard dishwashers by using less water to rinse and it removes more than 99.9% of viruses. This dishwasher was selected as one of the most efficient appliances of Energy Star this year.
If you're looking for more eco-friendly ideas, consider these energy-saving tips.