This is the Latest Innovation in Rooftop Solar
Integrated solar is revolutionizing the industry.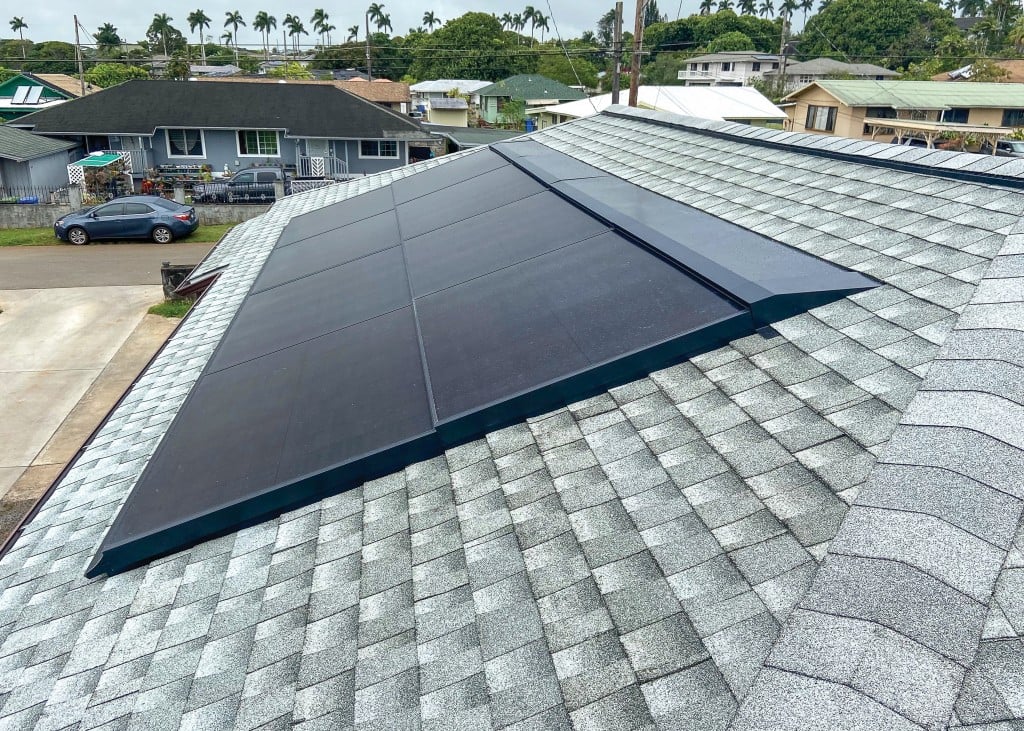 Kapili Roofing & Painting is eliminating a step on your journey to having a solar-powered house by partnering with SolarTech Industries to offer turnkey solar products to Hawaii homeowners.
"Oftentimes, a homeowner hires a roofing company and a separate solar company," says Brennan Leong of Kapili Roofing & Painting. "There have been companies that have provided both roofing and solar services, but usually it is a solar company providing subcontracted roofing services. … Kapili takes pride in that we currently and always have 100% self-performed all of our roofing work. This ensures that the roof you get is a Kapili roof, 100% of the time."
Together with SolarTech Industries, Kapili Roofing & Painting now offers both traditional and roof-integrated solar systems. "SolarTech has been our go-to solar provider since 2013," says Leong. "For a long time now, they have served both our residential and commercial clientele, and we have partnered with them for thousands of re-roofing projects.
"We trust in the work that they do, and their ability to perform to the standard that we expect for our customers," he adds. "Many of our previous customers already contracted SolarTech Industries as their solar provider."
Different from traditional rack-mounted solar panels, roof-integrated solar has fastening components that are concealed beneath the solar array. It has a proprietary flashing system — which diverts water from critical areas — that integrates the solar panels into the shingle system, greatly reducing the risk of roof leaks, shares Leong. "With the flashing system designed with DecoTech, the risks are greatly reduced; so much so that the roof manufacturer will include this as part of the full roofing system warranty."
"By installing a roof-integrated photovoltaic system, the homeowner greatly reduces their risk of leaks while receiving a high-quality PV system," he adds.
With Kapili Roofing & Painting, homeowners can also take advantage of DecoTech for their roofs. "DecoTech is the latest iteration of GAF Energy's roof-integrated solar products," says Leong. "GAF is the largest roofing manufacturer in North America, and their shingles are highly popular here in Hawaii."
Leong says the panels are high-efficiency Solaria panels — which offer 20% more energy per square meter than traditional ones — with a proprietary flashing system made by GAF Energy. "As solar and roofing continue to converge, DecoTech is part of the next wave of products that provide an efficient, practical solution for most homeowners," he adds.
By installing DecoTech, homeowners will have warranty coverage for their PV system and asphalt shingles. "The GAF Master Elite Golden Pledge warranty is something that Kapili Roofing & Painting can offer due to its partnership with GAF," says Leong. "It provides one of the most robust asphalt shingle warranties in the market, and the DecoTech system extends that warranty to your photovoltaic system as well."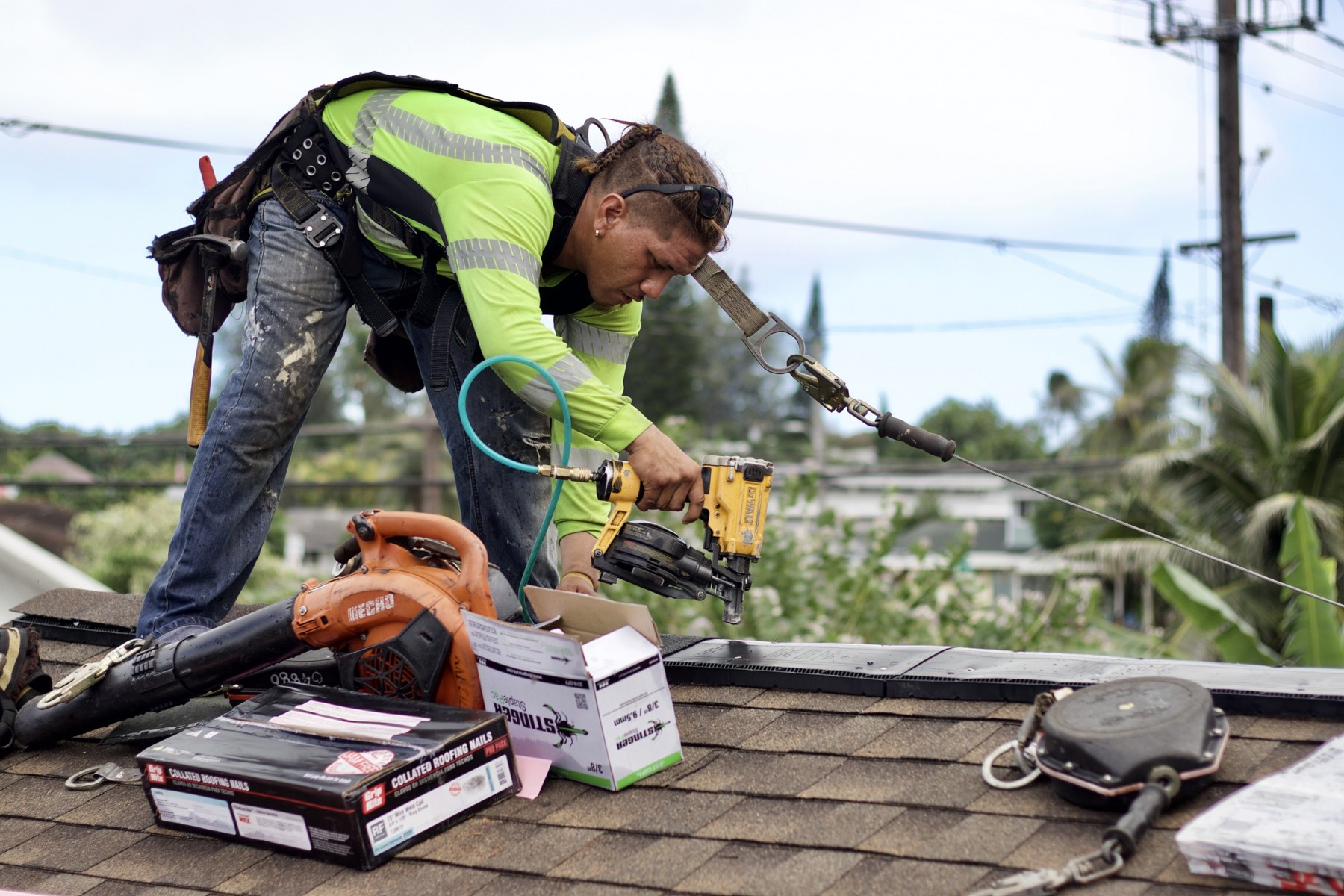 With the help of Kapili Roofing & Painting, homeowners can make the move to generate the energy their homes need to live sustainably. "Our partnership with SolarTech Industries and GAF Energy will be a step to helping ensure that Kapili continues to provide the most up-to-date solutions for our clientele, and to do our part as a local business to support Hawaii's clean energy initiative," says Leong.
For more information, visit kapiliroof.com.