Transform Your Home with the Right Addition
All Things New shares how an addition can elevate, improve your entire property.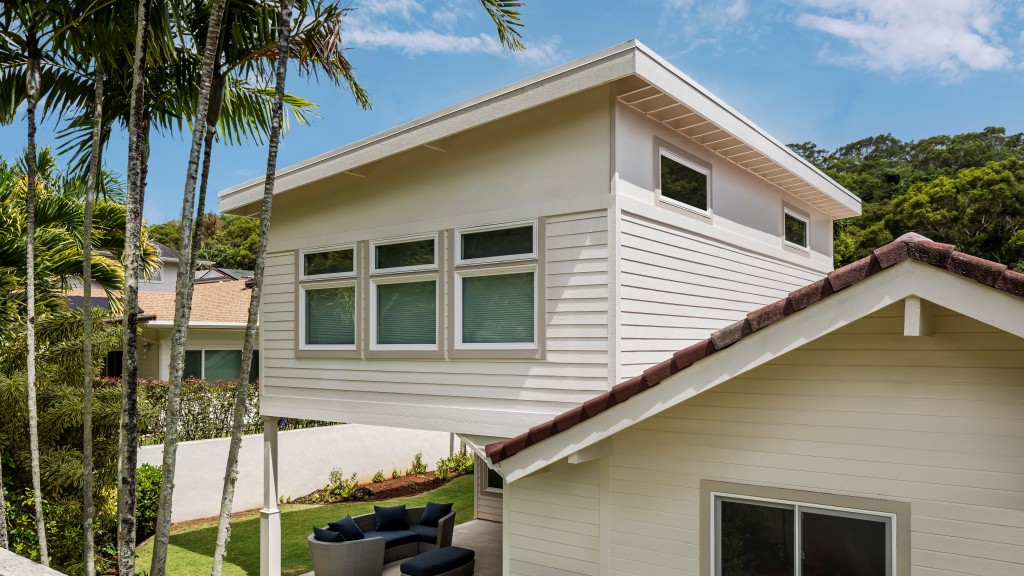 Sooner or later, many Hawaii homeowners will opt to make some changes to their homes. Whether it's creating an extension, accessory dwelling unit or a complete renovation, it is common to have some type of construction done. The way in which homeowners go about adding to their home is important. The right addition will not only add value to your home, but will also transform the look and feel of your property.
All Things New recently completed this second-story 600-square-foot addition for a home in Kailua. The original house was single level, with 2,000 square feet of space. The new addition was designed to be built on top of the existing home, with half of it hanging over to create an outdoor lanai, according to Richie Breaux of All Things New.
For this Kailua home, the owners' biggest priorities were gaining an additional living space and bathroom. "The existing footprint of the home stayed the same," says Breaux. "The design had a modern take architecturally. This was accomplished by designing a shed roof which created higher ceilings.
"The addition was designed to be more toward the back end (of the original structure) to give the home more depth visually from the entrance focal point," he adds, making the overall home look larger.
The team at All Things New constructed the home addition seamlessly — and even included more space for indoor-outdoor living with the covered lanai. The new and old spaces of the structure fit just right — it looks almost as if the new addition is part of the original structure.
If you're considering adding on to an existing structure, Breaux recommends establishing a comfortable budget and understanding the timeline for planning, permitting and procurement. Overall, remodels and additions add value to one's home. In this Kailua renovation alone, the homeowners gained square footage, a dual purpose indoor-outdoor living space with their new covered lanai, and enhanced curb appeal. That's three advantages within one project.
For more information on how to start your next design-build project, contact All Things New at (808) 230-3385 or visit atnhawaii.com.